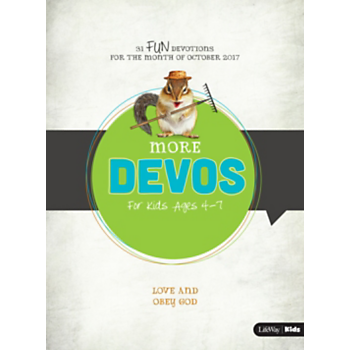 Invite Kids Ages 4-7 to Begin a Daily Time with God
What is More Devotional?
More is a 28-page monthly devotional designed to help kids ages 4-7 begin a daily time with God in His Word. A connection to the same life lessons learned in the Bible Studies For Life: Kids curriculum helps reinforce learning at home. It's great for outreach, too. As low as $1.70/month.
What To Expect with More

Help kids develop a habit of daily Bible reading.
What Kids Will Like About More

10 minute devotions
Simple to use
Prayers and fun Bible learning activities
Pictures, puzzles and fun activities