Living a Legacy
Today's older adults live longer, have more diversified interests, and maintain more active lifestyles than in previous generations. Mature Living keeps up with cultural trends, yet remains grounded in key spiritual truths. The magazine offers articles and slice-of-life accounts addressing various issues like marriage, adult children, and care giving. Plus, enjoy inspirational short stories and devotional studies. Mature Living partners with churches to equip mature adults as they live a legacy of leadership, stewardship, and discipleship.
Save 44% off the cover price!
Everyone qualifies for the Ministry Rate!
Must order magazines by the quarter (three issues, mailed monthly)
No minimum quantity required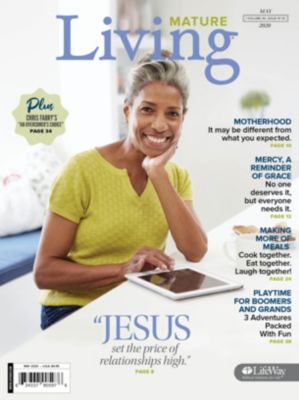 Read Articles from Mature Living