Lets Sing
Let's Sing is designed for small- to medium-sized church choirs! With minimal rehearsal, your choir can initiate exciting worship and connect with your congregation instantly using familiar songs in a fresh delivery.
Incredible songs
Accessible arrangements
Individual rehearsal tracks (buy only what you need!)
Congregational medleys in practical keys and ranges
Free digital downloads, including Bible studies, rehearsal tips, and singing help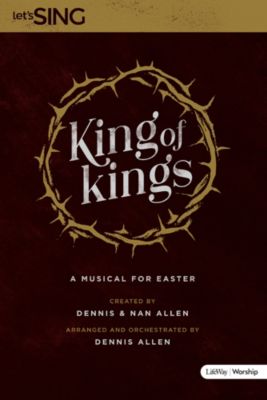 New for Easter: King of Kings!
Created by the Dove Award-winning team of Dennis and Nan Allen, this inspirational, thirty-three minute worship service includes congregational singing throughout, featuring treasured hymns, classic choruses, and favorite new worship songs. Each SATB arrangement has been carefully crafted for small-to-medium-sized choirs, or large choirs with limited rehearsal time, and is complemented by heartwarming narration and beautiful orchestration.
Living Hope
Easter Musical

33 Minutes / SATB / Easy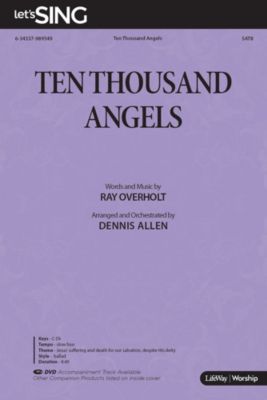 Ten Thousand Angels
NEW Easter Anthem
SATB