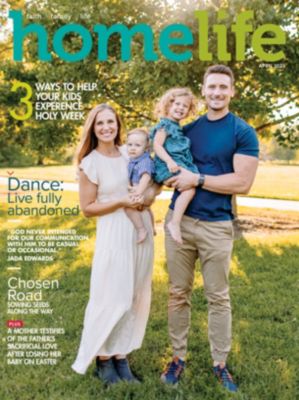 Get Practical Solutions to Maintaining a Strong Family
Biblical and practical counsel that champions life-changing discipleship, dynamic marriages, and effective parenting. Offers practical, real world solutions toward maintaining the spiritual health of family members amid school, sports, work, play, and more.
Inspiring monthly features and departments designed to help today's families deepen their faith, strengthen their relationships, and manage their lives.
Free Articles from HomeLife Magazine