Easter: Behold Your King Bible Study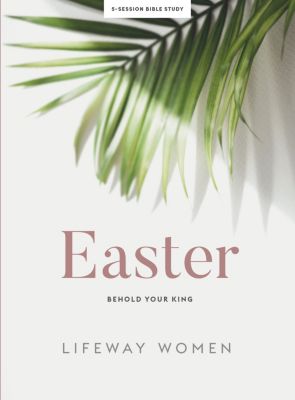 A Thoughtful Look Into The Easter Season
The Easter season is full of joy, celebration, and life. It's so easy to get swept up in the busyness of plays and pastels that we sometimes forget to stand in awe of Jesus this time of year.
Easter: Behold Your King is a thoughtful look at the Easter season, focusing on the events and deeper theological meaning of the Passion Week. Diving into topics like: Old Testament prophecy that connects to Jesus as the Messiah, the significance of the events of Palm Sunday through the silence of Holy Saturday, and Jesus' appearances after His resurrection, this study will not only help the reader understand how beautifully deep Christ's sacrifice for us was, but also how to live in light of these life-giving truths.
This resource will also include Easter activities to help kids, students, and adults celebrate the season together.
Free Resources