Bible Skills Drills and Thrills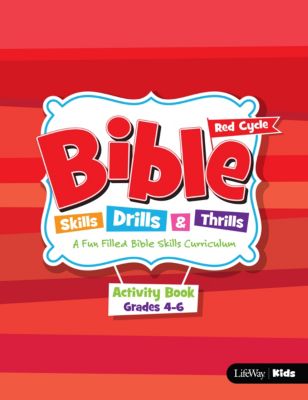 Build Strong Bible Skills With Your Kids
Bible Skills, Drill, and Thrills offers a unique mix of activities that will help kids build strong Bible skills, strong life application, and a strong foundation for Bible drill. Use with any Bible translation. Great for small group discipleship.
What You'll Need:
Leader Kit (print or digital) - Includes leader guide and teaching plans, CD-Rom with printable items making prep easy, redeemable code for digital downloads, and a Bible drill demonstration video, along with gameboards and posters.

Activity Books - Activities to help kids explore the meaning of the Bible verses, key passages, and life application stories. Order one per child.

Verse Cards - Convenient reference for leaders and a great study guide for kids. Available in CSB and KJV.