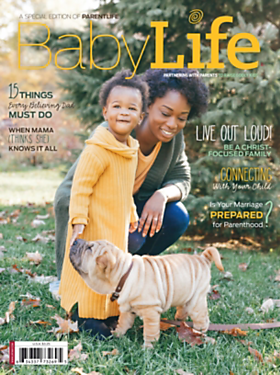 BabyLife Magazine
This special edition magazine from the editors of ParentLife will take you from pregnancy through your child's second birthday. It's filled with many of your favorite features - all geared to parents of children age two and under.
What's Included
New Mom's Survival Guide
Fatherhood 101
Growth Spurts (birth to 24 months)
Q&A with Dr. Linda Mintle
and much more!
Great as church ministry gifts on hospital visits to new parents and for baby dedication; also, diaper bag stuffer for visitors.