Men's Ministry
---
---
CONNECT > DISCIPLE > CHALLENGE > TRANSFORM
Men's ministry takes many different shapes. In many churches, the most effective strategy may not even involve a formalized men's ministry. Healthy ministry to men connects, disciples, challenges, and ultimately witnesses men transformed by the power of Jesus. As men are transformed, the Lord rules and reigns over every aspect of their lives, with ever-increasing glory.
Featured Bible Studies for Men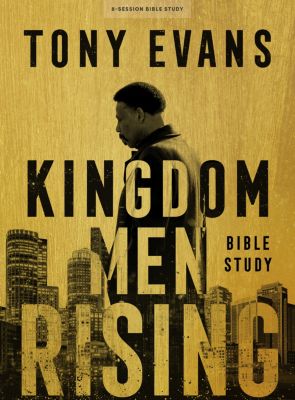 Kingdom Men Rising
An 8-Session Bible Study by Tony Evans
Men will wrestle honestly with the unique questions and circumstances they face today. It invites men deep into their own stories to reveal the true expression of masculinity—God's intent.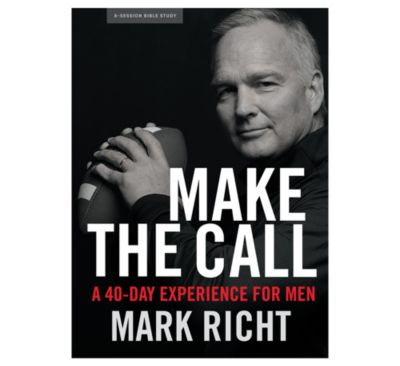 Make the Call
A 40-Day Experience for Men
As a former head football coach at the University of Georgia and the University of Miami, Mark Richt highlights some of those crucial moments over his 35 years on the biggest stages of college football. This 40-day experience will make you feel like you're on the sidelines with Mark as he shares his stories, offers wisdom for life and leadership, and encourages you to make the most important call of all.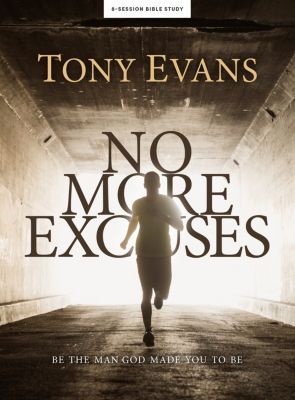 No More Excuses
An 8-Session Study by Tony Evans
This study will challenge you to lay down your excuses, stop compromising, and fight to be a man of character and commitment. Despite your setbacks, failures, and pressures, you can still find purpose, meaning, and direction in life and become the man God has called you to be.
Lifeway Men Newsletter Sign Up
Keep up with what's happening in ministry to men. Sign up for the Lifeway Men e-newsletter. Simply enter your email address in the box below.
What's in it for you? Once a month you'll get the latest info on things like:
Ministry helps and ideas
Bible study releases for men
Events happening in your area
Staying in God's Word