Women's Leadership Forum
November 10-12, 2022

Long Hollow Baptist Church | Nashville, TN
GET EQUIPPED TO CARRY OUT YOUR CALLING
Let's face it: the call to leadership can be a challenge. Whether you're leading in the church or the workplace, as a volunteer or as a staff member, at Lifeway Women's Leadership Forum you'll gain skills and strategies to grow as a leader wherever God has planted you. After three days of training with real-life application from seasoned leaders, you'll leave feeling equipped and encouraged to continue walking boldly into God's call for your life.
2022 THEME: FORWARD
But one thing I do: Forgetting what is behind and reaching forward to what is ahead. Philippians 3:13b
For many of us and the people we lead, the last two years have been marked by grief, loneliness, and fear. Now, as we navigate a new normal, we are left wondering how to move forward in the wake of an event that has shaped us, our communities, and our culture. Join us at Women's Forum 2022, where together we'll explore how to move forward with joy, hope, humility, thanksgiving, prayer, and peace.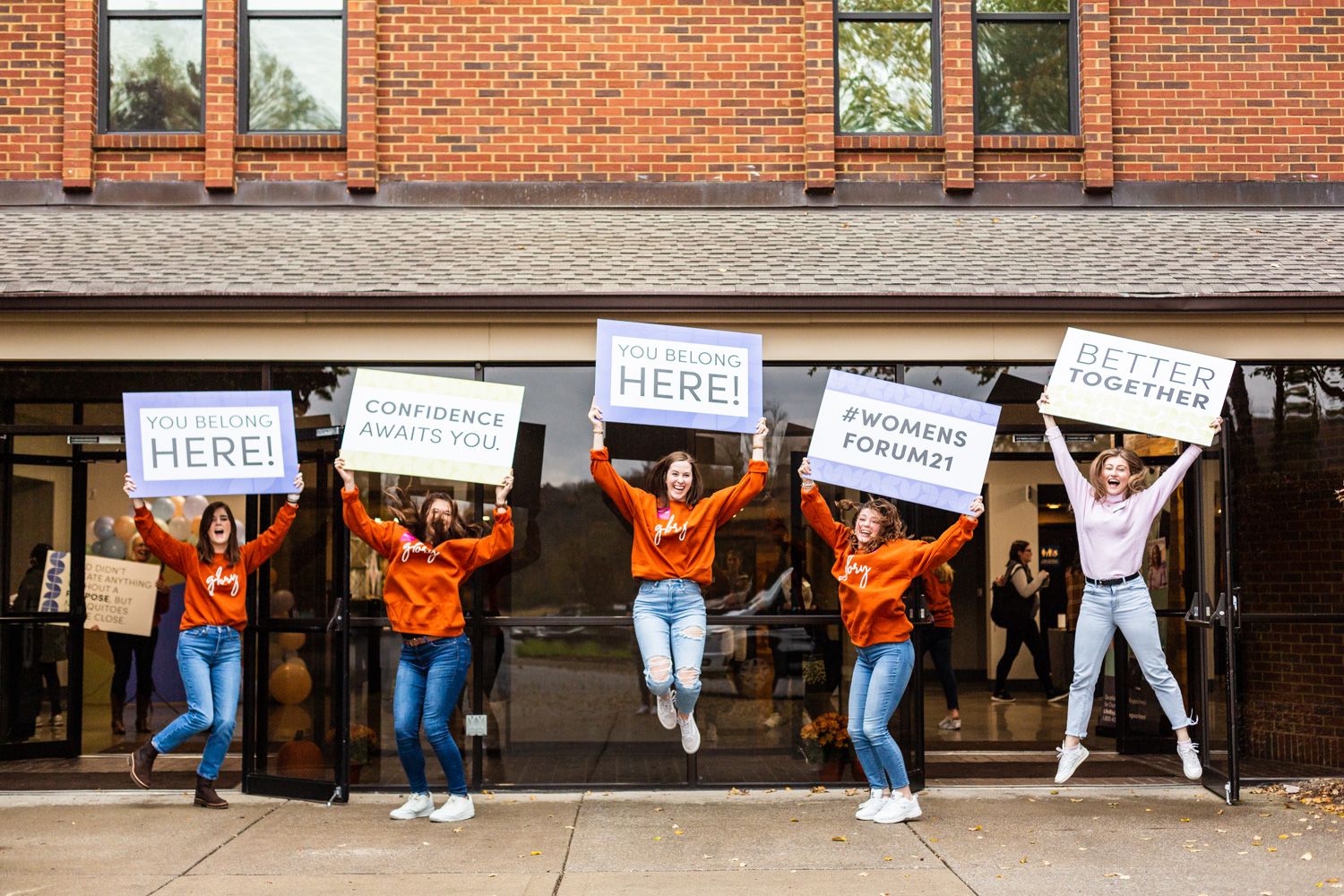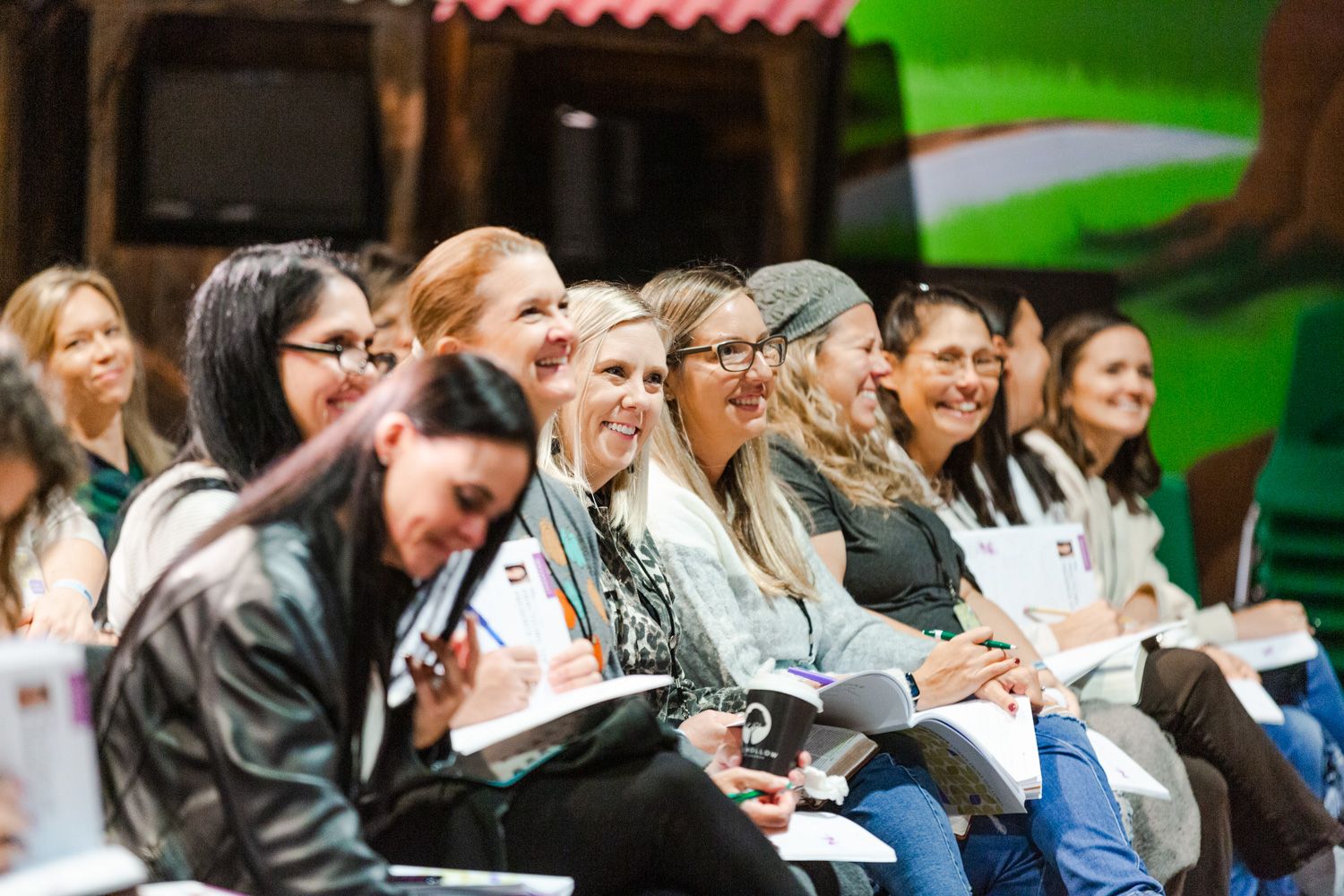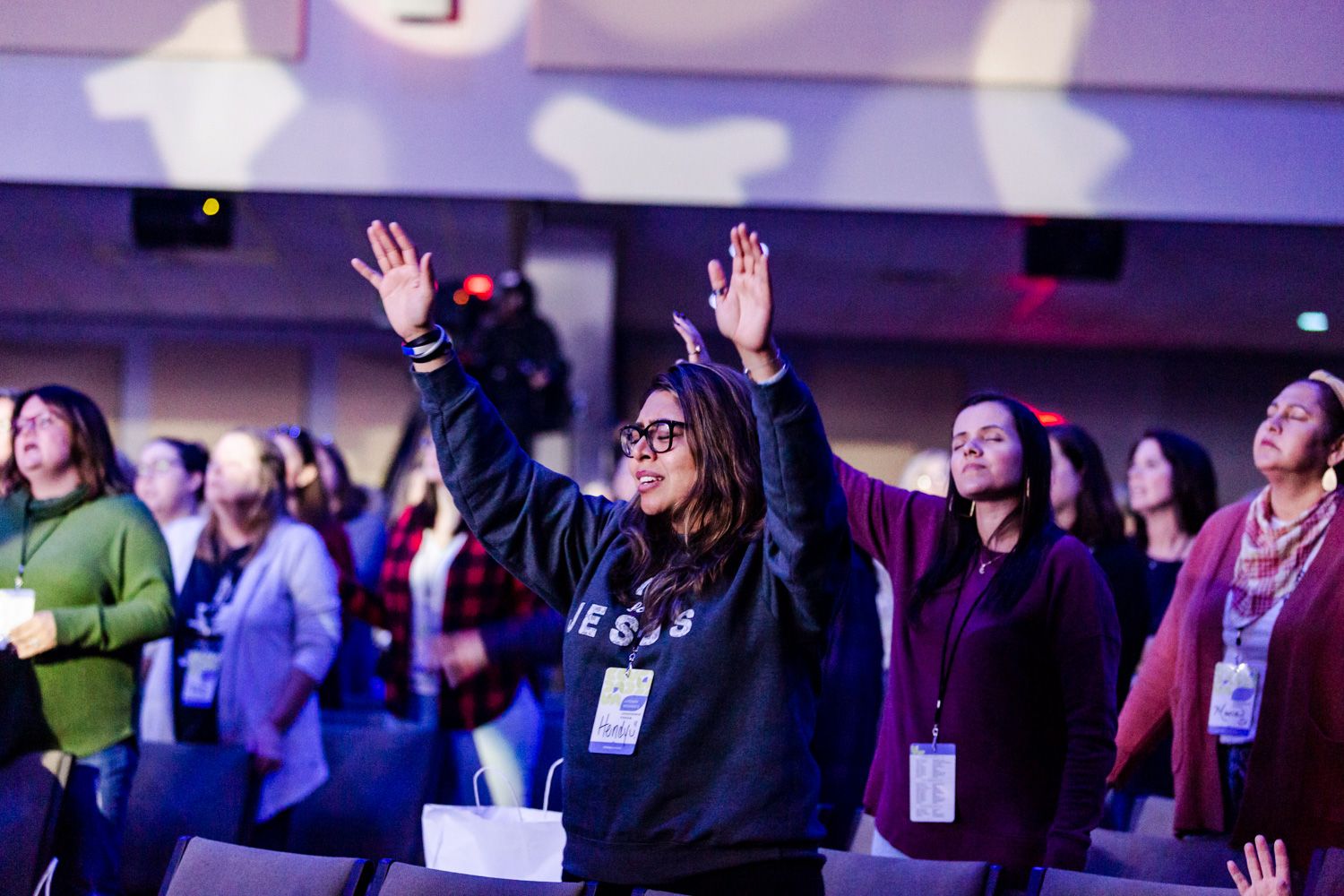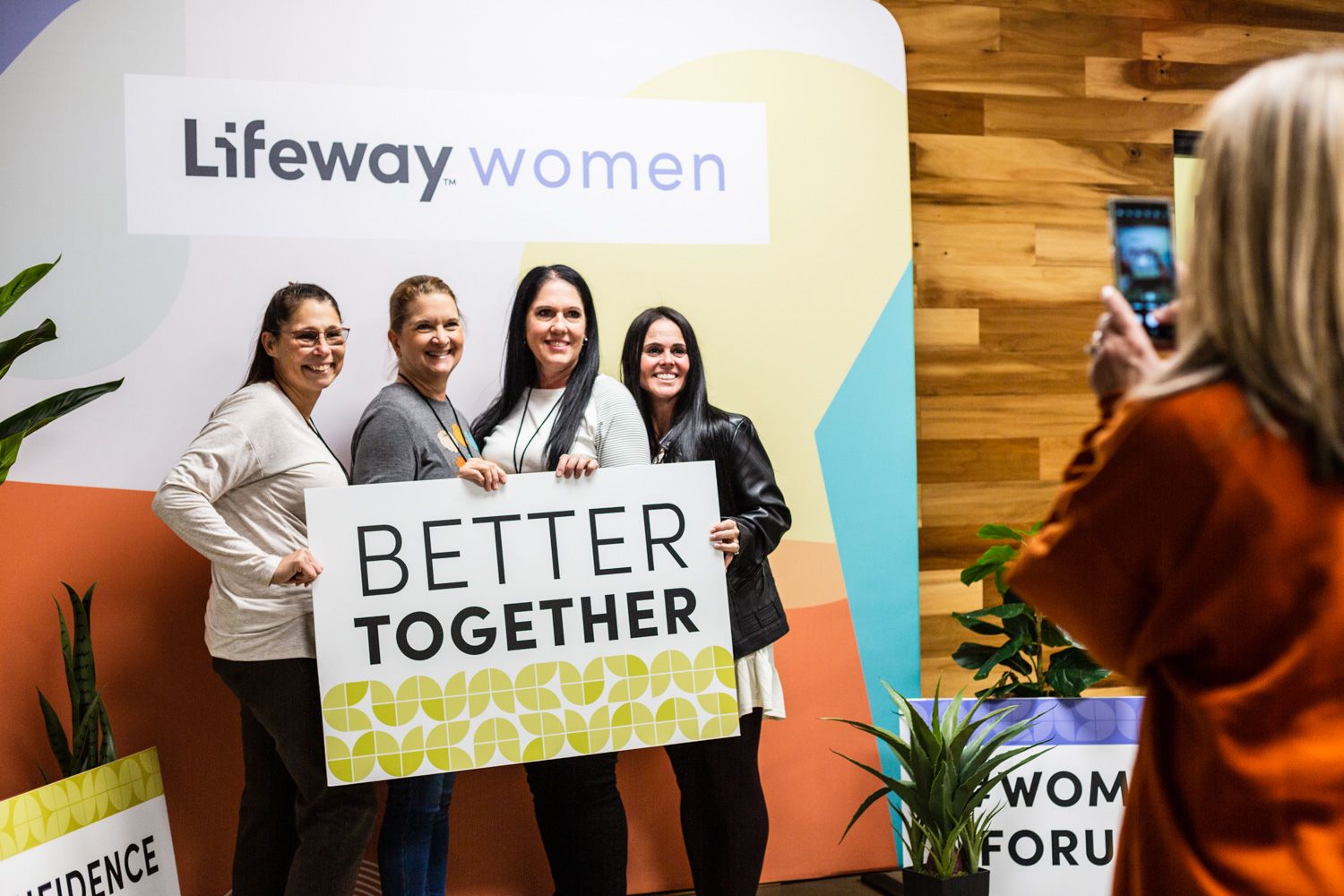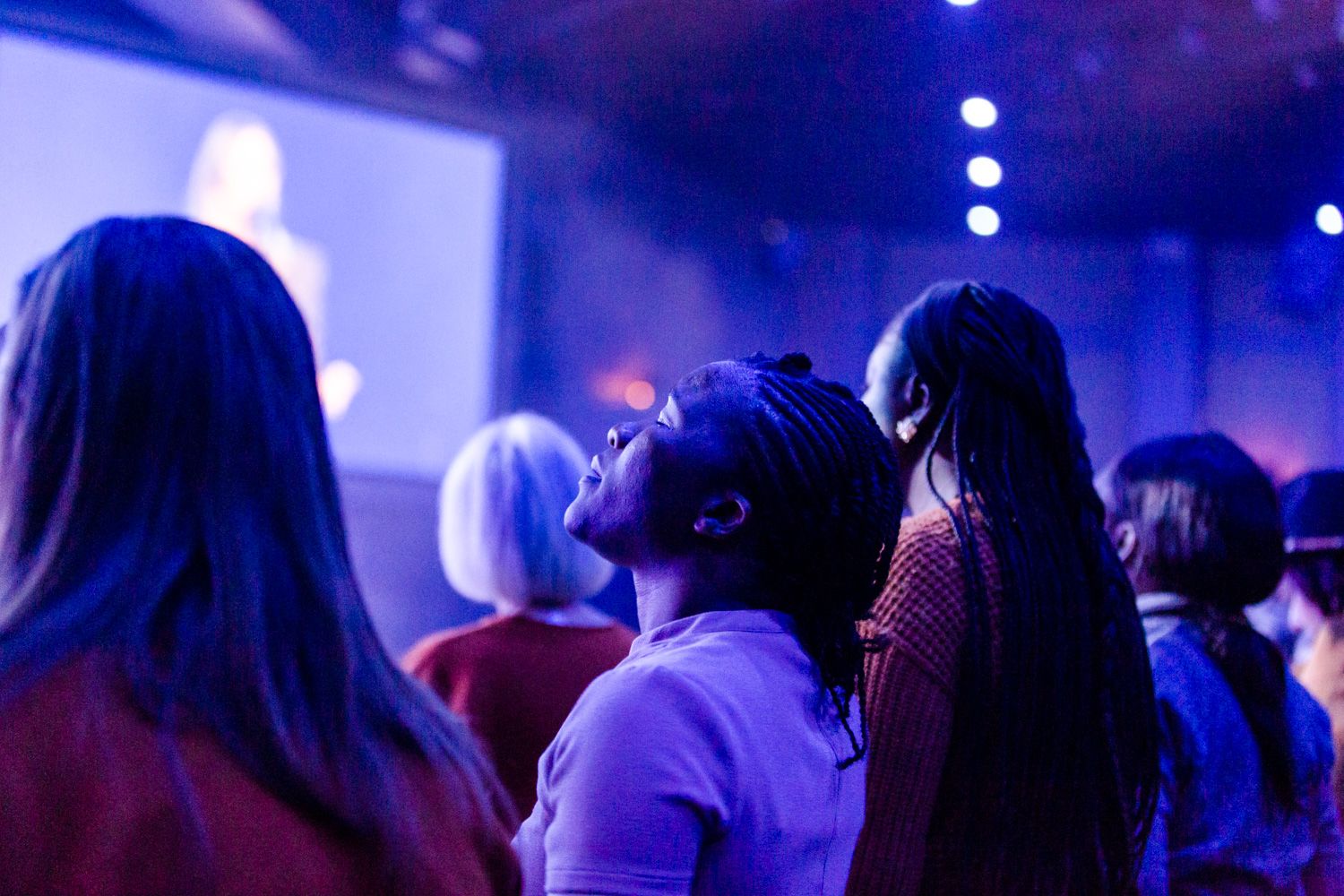 At Forum you will:
Gain spiritual refreshment sitting under the teaching of of today's top ministry leaders and authors
Refocus your heart by worshipping alongside hundreds of women who are in the trenches of leadership along with you
Learn a wide variety of leadership skills and strategies through more than 20 personalized breakout sessions led by experienced leaders
Find community among peers who, like you, are ministering in the local church, the workplace, and their homes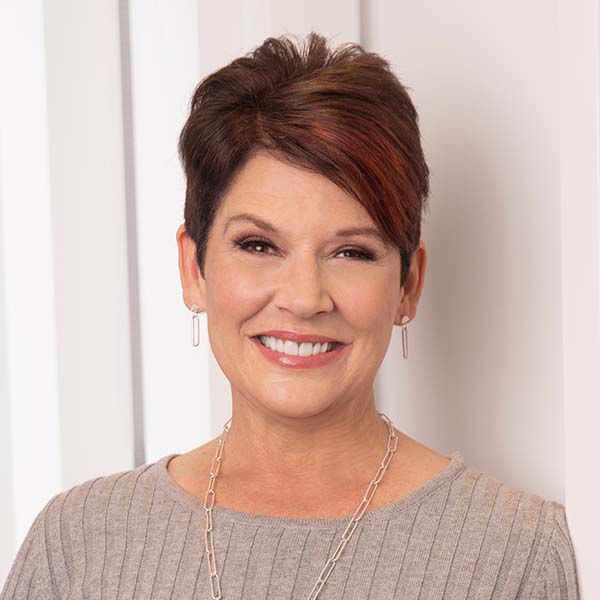 Jennifer Rothschild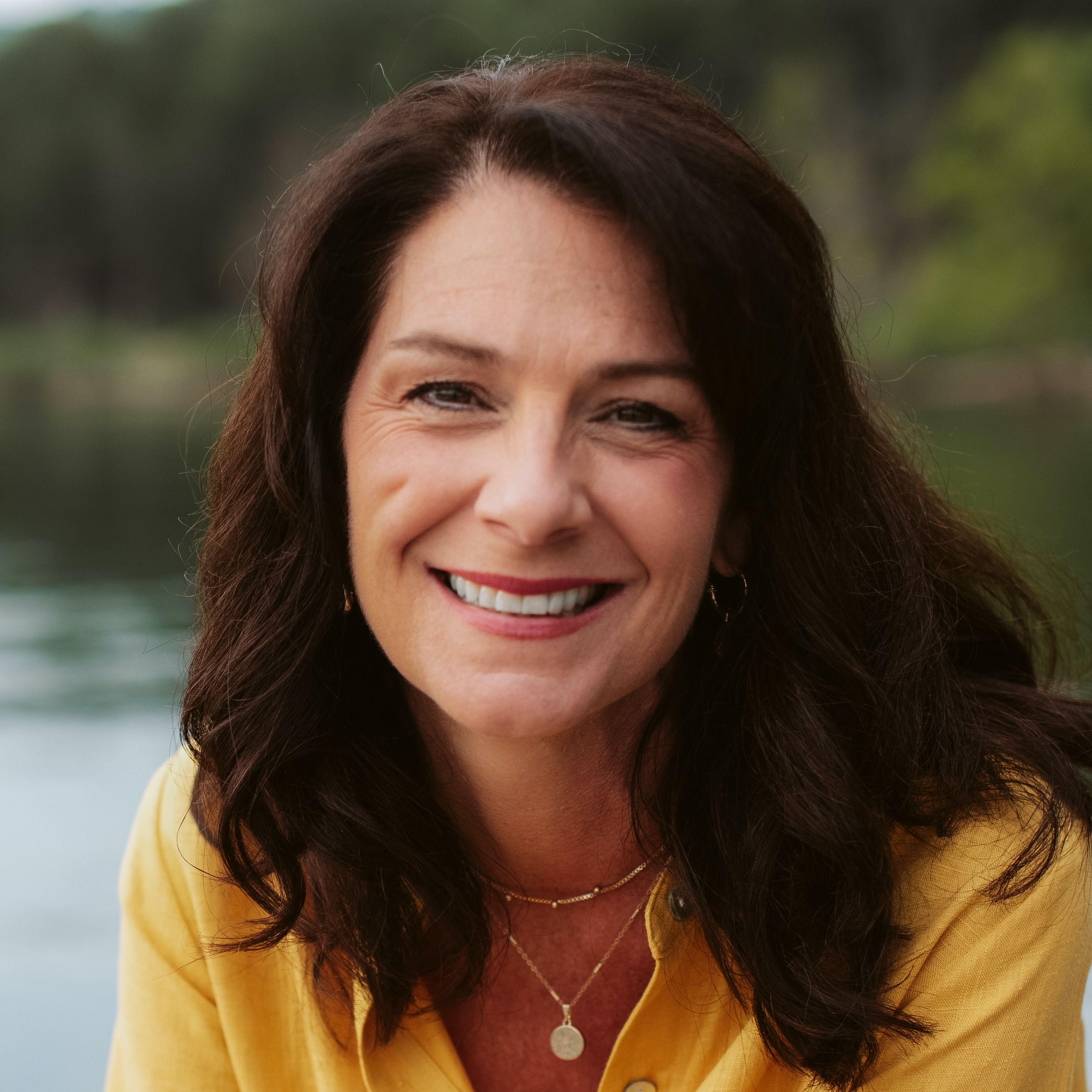 Courtney Doctor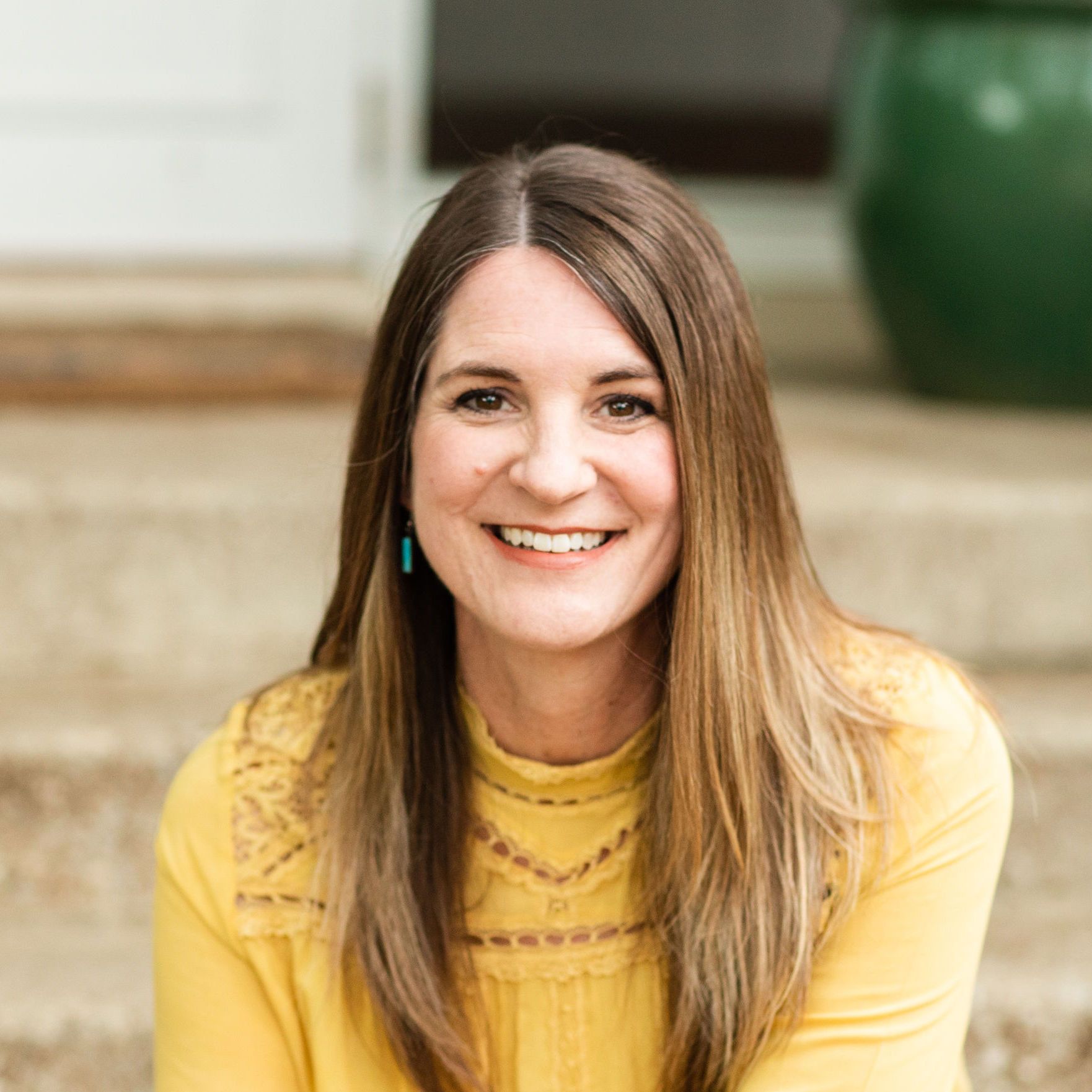 Jen Wilkin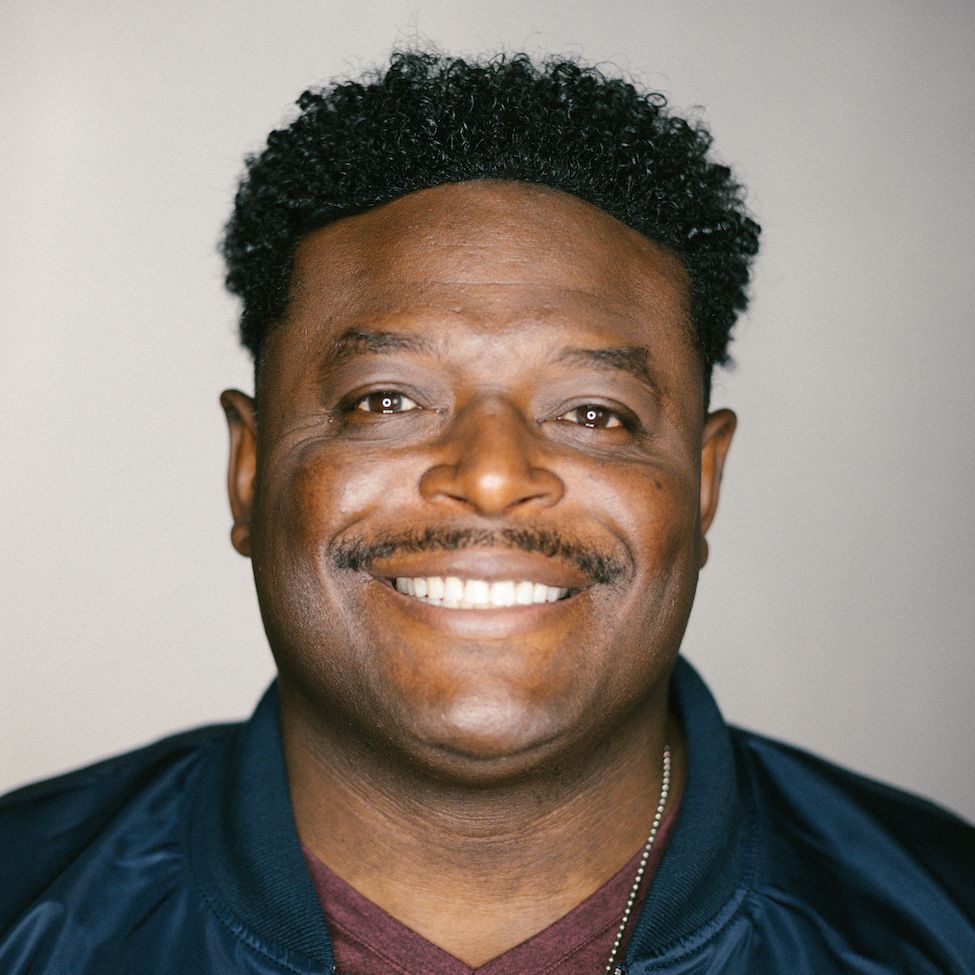 Derwin Gray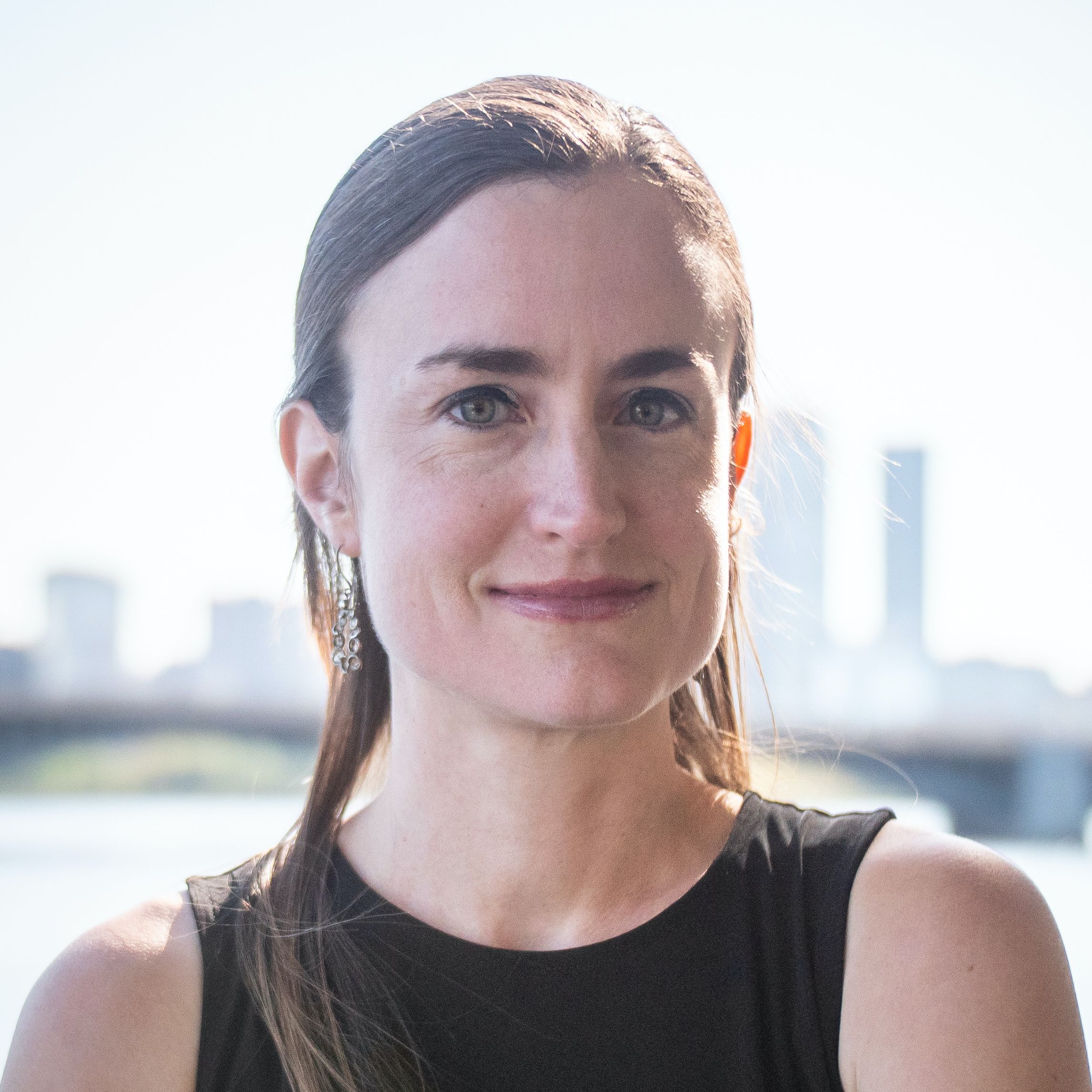 Rebecca McLaughlin
Whitney Capps
Event Emcee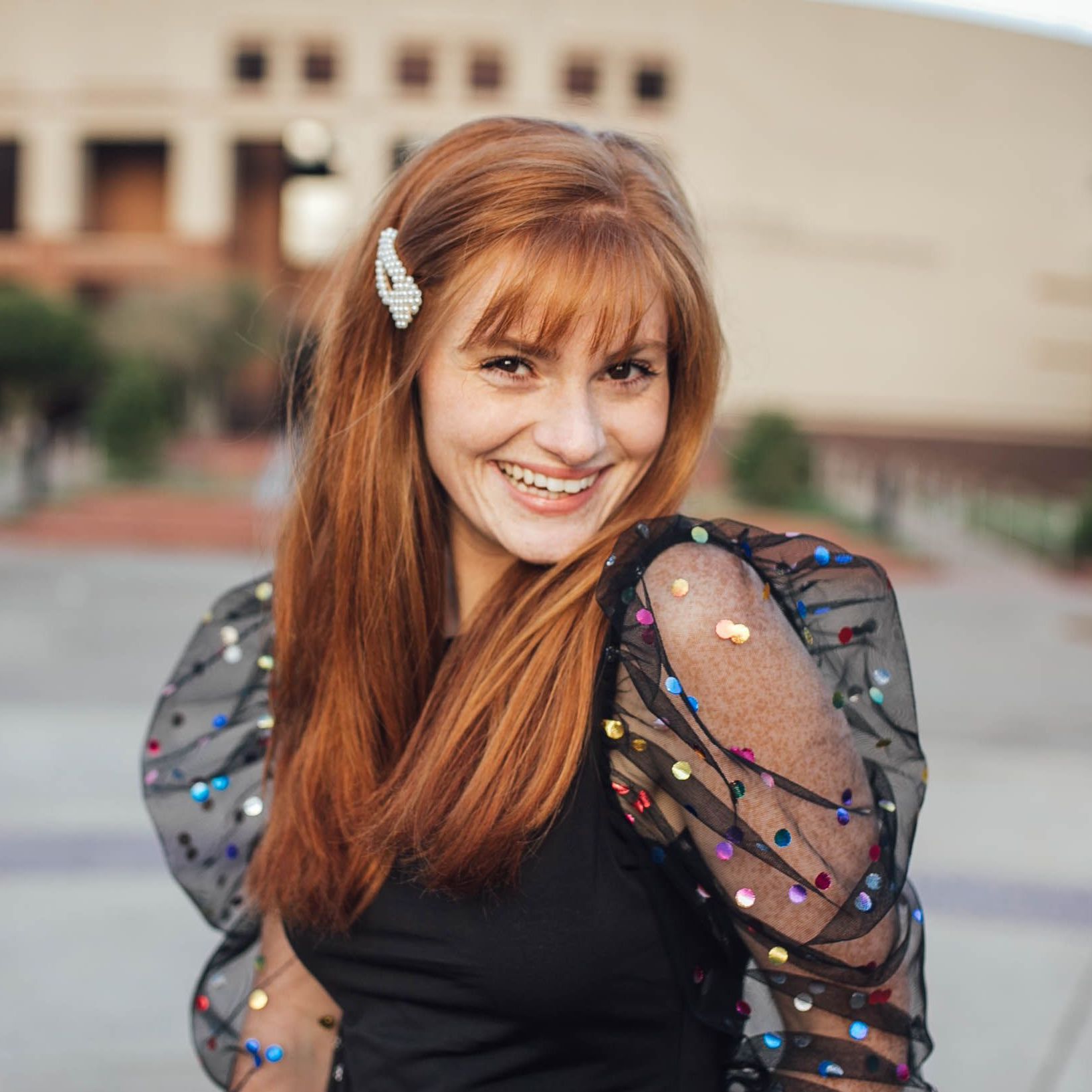 Georgia Brown
Event Emcee
Breakout Sessions
Caring Well for the Abused: How Your Church Can Respond Well and Care Well for the Vulnerable and Abused | Dawn Stephens (Ministry Training)
We hear daily about someone being abused or someone revealing their abuse in our churches and communities. We worry about our children's safety from the prospect of abuse. We ourselves may have walked that road and struggle with its effects on our lives. What do we do and how can we be proactive in our churches to protect and care for the abused?
In this session, learn what you need to be aware of on this topic and how to respond well in your church. Join our discussion on this most important topic as leaders of women.
Real Life Stories: A Case Study Discussion for Women Leaders | Collaborative Session (Ministry Training)
Join our discussion to examine three women's real-life scenarios. These scenarios will be common ones found in our churches and communities. As leaders, being aware, and ready to care and resource them well is the first step in effective leadership. This session will give you first-hand experience to be able to care for similar situations well.
Living and Leading in a Multi-Cultural Community | Diana Ventura (Ministry Training)
The nations are coming to us. We are experiencing a shift in our communities that invites us to better understand other cultures. In order to lead well, we must live well. Live with an open heart and mind that God is doing something new. How can we position ourselves to love like Jesus more? As we seek Godly truths and practical ways to live and lead, we begin to bridge a gap that often exists in our cultures. Let's journey through this together.
Volunteers: Recruiting Retaining, and Celebrating the Servant Leaders in Your Ministry | Kelly D. King (Ministry Training)
Lifeway Research surveyed 1,000 pastors in the past year and discovered that out of 44 needs, the top challenge was developing leaders and volunteers. If this is true of the entire church, then women's ministry leaders are facing the same difficulty. This session will focus on theological and practical ways to recruit, retain, and celebrate those who are serving the body of Christ.
Writing and Publishing 101 | Mary Wiley, Ashley Gorman, Tina Boesch, Michelle Hicks (Ministry Training)
Do you feel a deep desire to write or publish a book or Bible study, but have no idea where to start? You aren't alone. Many writers want to understand the behind-the-scenes process of the publishing industry. Come and learn from Lifeway's experts in the areas of writing, editing, designing, and marketing in order to better serve your church and fulfill your dreams to publish your writing to a greater audience.
Ending Roe Isn't Enough: The Church's Critical Role in a Post-Roe World | Lauren McAfee (Ministry Training)
The recent Dobbs Supreme Court decision has overturned Roe, meaning abortion is no longer a constitutionally protected right in our country. This is good news for the pro-life movement, yet even in a post-Roe world, there is still much to be done to care well for the vulnerable.
The church has the opportunity to engage and reclaim the truth that every person is made in the image of God and should be affirmed and protected. This is a critical time in our nation's history. It is a moment to lament the lives lost, while we equip the body of Christ with knowledge and hope for a future where every person is valued with inherent dignity.
Women in the Bible: How Their Stories Inform Our Stories | Shari Edwards (Ministry Training)
The stories of women in the Bible can help inform how we see ourselves today as women. When we have a correct overview of how God sees women, we can aspire to be women who live and lead with a God-centered confidence. In this session we will learn how to dive deeper into the stories of key women in scripture as we observe qualities like courage, resourcefulness, wisdom, and strong faith.
Table Conversations to Strengthen Your Relationships and Leadership Plan | Collaborative Session (Ministry Training)
We know one of the common characteristics of women's ministry leaders is that of feeling isolated and alone in your role. This will give you the opportunity to enjoy a guided time of relaxed discussion with women around your table as you share encouragement and strategy and help strengthen one another in your leadership roles.
Run the Race | Mary Margaret West (Ministry Training)
Many of us struggle in the in-between of knowing the call God has put on our lives and running our race well. Whether it's comparison, insecurity, stress, or a multitude of other things, we often get distracted and lose sight of the unique race God has called each of us to run. We'll look at Scripture and be challenged to run the race He has set before us. The finish line is the same for each of us - we're running towards Jesus and Christlikeness, so let's do it together!
Thoughtful Ministry Presentations | Brenda Croston (Ministry Training)
Well-crafted messages are not synonymous with well received messages. A well-received message builds on a foundation and inspires new understanding. This session explores a few considerations beyond the oratory portion of a presentation that every speaker/presenter needs to know.
Understanding our Culture and Encouraging Evangelism | Scott McConnell (Ministry Training)
The way Americans are thinking, believing, and processing the world around them is changing. We can't love our community without knowing them. We will review recent findings from Lifeway Research on these trends and discuss ways our ministries can meet people where they are with the Gospel.
Abiding and Applying God's Word to Your HEART | Kandi Gallaty (Personal Equipping)
Bible engagement is the number one spiritual discipline from which all other disciplines flow. Many have access to the Bible but do not engage with the Bible. This breakout session will teach you a practical way to abide in God's Word and how to apply God's Word to your life today. You will learn a journaling method called HEART and leave encouraged and ready to engage in Scripture.
When Life Falls Apart | Vaneetha Rendall Risner (Personal Equipping)
How do we move forward when life falls apart? It seems easier to pull away from God than to move toward the One who let all this happen. Drawing from her own experiences in losing an infant son, losing her marriage, and being diagnosed with a debilitating disease, Vaneetha shares the beauty of lament God and the breathtaking way God met her in her suffering.
Desperate for Hope: The Questions We Ask God in Suffering, Loss, and Longing | Vaneetha Rendall Risner (Personal Equipping)
We often enter suffering with unspoken questions like, "Why did this happen?" Or "What if this never gets better?" Vaneetha will share how God's character and commitment to us can answer our deepest questions as she offers the three anchors that she clings to in her suffering. These truths will offer you hope in your own struggles and tools to minister to others around you.
Why Should Women Teach the Bible? | Dr. Julia Higgins (Personal Equipping)
Do you have a desire to teach God's word but don't know where to start? Do you wonder what the Bible says about women teaching the Bible? This session will discuss why it is needful for women to teach the Scriptures in the local church. Practical tools for developing a teaching ministry will be discussed.
Pressing on when the Pressure is On (Ministry Wives) | Diane Nix (Personal Equipping)
Ministry life is FULL of pressures--both positive and negative. Making the goal of our lives to know Christ is admirable and honorable, but do we comprehend the cost? While the modern church focuses so much of our lives on outward successes, Paul challenges us to realize that it doesn't matter what pedigree we have in the religious world if we don't intimately know the One who has called and given us the place we serve. Himself imprisoned while writing to the Philippians; Paul explained how we are to know Christ--forgetting what lies behind us, we keep running toward the prize promised by the One who called us. Let's discuss what it takes for a ministry wife to stay focused and motivated to finish the race set before her!
What Matters Most: Experiencing Contentment Despite Your Circumstances | Karen Ehman (Personal Equipping)
The world has always been full of trials, disappointments, temptations, fractured friendships, and financial hardships. Yet Paul's letter to the Philippians claims we can discover true contentment and lasting peace during it all by prioritizing what matters most—Jesus. In this spiritually practical breakout, you will learn to experience joyful calm despite your circumstances, develop gospel-centered tools to navigate relational conflict, and banish anxiety by implementing biblical practices to allow you to rest in the peace of Christ.
God's Redemption in the Book of Ruth | Kelly Minter (Personal Equipping)
Each of us has experienced some version of loss, love & legacy. In many respects, these are the three unofficial stages of Ruth's journey. As we take a birds-eye view of this 4-chapter book of the Bible, we'll not only follow the compelling stories of Ruth, Naomi, and Boaz, but we'll discover God's redemptive power to take even the hardest of circumstances and transform them into unimaginable blessings.
Parenting 401: Post Graduation | Joe and Michelle Hicks (Personal Equipping)
One of the best thing parents can do for their children is teach them how to make wise decisions. In this breakout, discover how you can transition your kids into young adulthood or help families who are in this life stage.
From Beginning To Forever: An Overview of the Grand Narrative of Scripture | Elizabeth Woodson (Personal Equipping)
Many Christians today are daunted by the Bible, seeing the size and scope of Scripture as intimidating and overwhelming. The result is often a fragmented understanding of parts of the Bible, which leads us to fail to see how the entirety of Scripture works together to show a bigger story—God's work to redeem and restore the entire world. Weaving together the rich theological truths found in Genesis through Revelation, this workshop will help you understand and explain the story of Scripture and find your place in it.
Building Biblical Community Post-Covid | Whitney Capps (Personal Equipping)
Women desperately need community. But quarantine, busyness and a general misunderstanding of biblical connection have kept women from thriving in relationships together. This breakout looks at the biblical case for life in community, and examines a case study for how to cultivate female friendships in the body of Christ.
Discovering Your Leadership Presence | Vicki Gray (General Leadership)
How do we discover our leadership presence? How do we find our voice? How do we fulfill the ministry God has called us to? Do you struggle to see yourself as a leader? Do you feel unqualified, inexperienced, or just plain "not enough"? Join Transformation Church co-founder and Executive Director of Discipleship, Vicki Gray, for a sacred moment of equipping and encouragement as we learn to discover our leadership presence.
Failing Forward | Collaborative Session (General Leadership)
Failures are repeated, refined attempts toward success. They produce a bedrock of knowledge and wisdom necessary to every leader. Why, then, do we avoid talking about them? This session invites you, the attendee, to share your failing forward experiences. Join other leaders in openly talking about missteps that shaped their leadership journeys.
Leading Up | Collaborative Session (General Leadership)
Whether you're young, inexperienced, or feel like you're leading from the end of the line, it's critical to learn how to lead those around you by leading up. In this collaborative session, we'll explore the challenges many leaders face and discuss how to work with others effectively and humbly, even if you are the aren't the one in charge.
Equipping Gen Z | Gabrielle Odom (General Leadership)
In a culture plagued by confusion and relativity, Generation Z is begging for clarity and truth. They will either look to the world or to the Church for answers regarding their life, purpose, and identity. As believers, we have a responsibility to raise up the next generation to be equipped with the truth of who Jesus is and what God's Word says. Let's fight for Gen Z to bow before Jesus and escape bending to the wind and waves of culture.
The Cost of Leadership | Chris Adams (General Leadership)
Whether you seek to serve and lead, or just feel like you fell into leadership, it is a calling God has placed in your heart. Out of obedience, you must follow that call. Once you accept God's assignment, often there is a season of challenges that occur that might make you want to give up! There is a cost to leadership that can surprise you! But the cost is small in comparison to how He will lead you to know Him better through each sacrifice. We will look at some of these "costs" and our willingness to embrace them as we consider how our leading exalts the name of Jesus.
Podcasting: How and Why? | Angie Elkins (General Leadership)
In this session, you'll hear from Angie Elkins on the importance and impact a podcast can have on your ministry, as well as the basics of starting a podcast. It's so hard to know where to start and what resources to trust. Do you even need a podcast? Get your podcasting answers in this session.
In Whatever You Do - Maximizing Your Marketplace Assignment To The Glory of God | Nikki Laurence (General Leadership)
As women we wear a lot of hats. We are friends, Bible teachers, daughters, missionaries, wives, mothers, singles and the list goes on and on. What if one of your hats included leading in the marketplace? How do you navigate the often demanding and monotonous pace of life as a business professional while also advancing the kingdom of God? This breakout takes a look at leadership in the marketplace - flourishing at your organization as a Gospel-centered leader at every level. Join Nikki Lawrence, a Fortune 500 Executive with a global team and multi-billion dollar portfolio as she explores the many dimensions of leading to the Glory of God in unlikely spaces.
Leadership Lessons: Applying Business Principles in Ministry Settings | Becky Loyd (General Leadership)
Learn and discuss applications of leadership principles that are transferrable, no matter if you are in a business or ministry setting. Dig deeper on developing vision, communicating clearly, and measuring and reporting results. Learn to identify and overcome some personal mindsets that prevent you from raising your leadership level.
Leading With Trust & Purpose: How Keeping Our Eyes Up Helps Us Move Our Feet Forward | Alexandra Hoover (General Leadership)
How do we lead with trust and purpose in the midst of turmoil and turbulence? How do we keep our hands to the plow, moving forward, as God calls us to lead the women of today? In this breakout session with Alexandra, you will discover how to lead well in the space God's given you with renewed strength, perspective, clarity, and courage.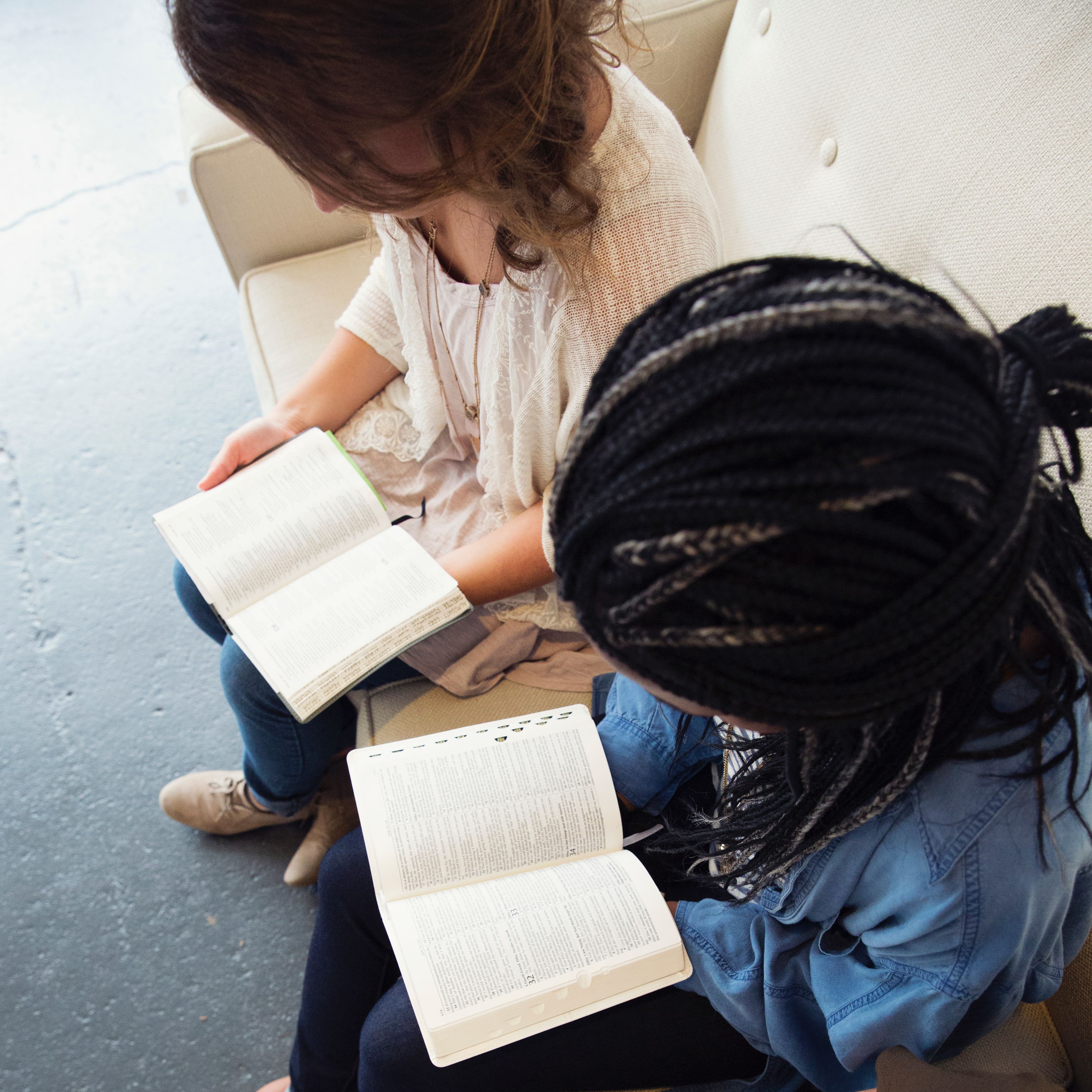 BRING A YOUNG LEADER TO FORUM!
As a leader, you know the importance of mentoring. Is there a young leader you know who would benefit from attending Forum? Each year, we offer 100 young leader tickets for just $50! Here's how you qualify for this deal:
Young leader ticket must be purchased with a full price (or early bird) Forum 2022 ticket
The young leader must be under 35
The young leader must never have attended a Women's Forum event
To take advantage of this offer, call Events Registration at 800.254.2022.
Want to Attend Virtually?
Find out how you can attend the Women's Leadership Forum virtually this year.
Before the Event
What is the event schedule?
Thursday
9:00 AM Doors Open; 10:30 AM Event Begins; 9:00 PM Event Concludes
Friday
8:30 AM Doors Open; 9:00 AM Event Begins; 9:00 PM Event Concludes
Saturday
8: 30 AM Doors Open; 9:00 AM Event Begins; 12:00 PM Event Concludes
How much is the registration fee?
The registration fee is $195 plus sales tax, if applicable.
Are meals provided during the event?
We will provide lunch on Thursday and Friday. Dinner will be on your own.
When will I receive my event ticket/wristband?
Watch for your wristband/confirmation letter to arrive 60 days prior to the event. The wristband is your ticket to the event and must be worn to enter.
What if I can't attend the live event?
You can register for Women's Forum Virtual. It will include:
On-demand access to all teaching and breakout sessions from November 10, 2022 to November 13, 2023
Live stream worship November 10-12, 2022
Video access to five breakout sessions during the live stream event
Audio access for 60 days to all breakout sessions after the live stream event finishes
A VIP box with freebies and gifts just for leaders like you
And much more!
Event Day
Can I purchase a ticket/wristband at the door?
Yes, as long as the event is not sold out. Please visit Will Call to make your purchase.
What happens if I lose or don't receive my wristband?
Visit Will Call when you arrive at Long Hollow, identify the ticket purchaser's name, and you will be given replacements.
Where do I park? And does it cost anything?
You can enter onto the campus from either New Shackle Island Road or Long Hollow Pike. Parking is free!
Where do I sit?
The event is general admission, and all seating is first come, first served. Once you enter the venue, you're free to choose any open seat!
If I bring my baby, will there be a nursing room?
Long Hollow will have a nursing room that can be utilized. Feel free to ask a Lifeway staff person for assistance if needed.
Will there be a Lifeway Store at the event?
Yes! The Event Store will be open anytime that the event is not in progress. Please note that the store is cashless, and Apple Pay, Google Pay, Visa, Mastercard, Discover, American Express, debit cards and an active Lifeway Church Account will all be accepted.
I can't come to the event anymore, what do I do?
All tickets are non-refundable, but they are transferable to someone else! Consider selling or gifting your ticket to someone else so they can attend the event.
After the Event
Where can I get the speaker's Bible studies and books?
I'm ready to learn more about Jesus, what is my next step?
We encourage you to talk with a pastor at a local church or a trusted friend who is a Christian and tell them of your desire to know more about Jesus. You can also see if there is a local Bible study near you. Simply select the event that you attended and review all open Bible studies. It's a great way to connect with women just like you who want to study God's Word!
How can I find out about other Lifeway Women events?