Glory Event for Women
After a weekend at Glory, you'll walk back into the world with opened eyes, seeing how God's glory fills the whole earth and every cavern of your heart.
At the intersection of culture and faith, Jackie Hill Perry invites you to take a seat wherever you are alongside other sisters in Christ. Whether your Bible is dog-eared and underlined or you're just figuring out the whole Jesus thing, this space is for you and for God.

And we hope you'll meet Him here.
At Glory, you'll:
Hear more about God than you do about yourself
Leave with a better understanding of who God is
Receive straightforward, truth-filled, refreshingly authentic teaching
Find a Glory Event Near You

Whether Glory is coming to your city or an area near you, gather a group of friends, Bible study sisters, coworkers, or neighbors and join us at one of these locations.
Use the interactive map on the right to zoom into your area (+/- icons), or view larger map in a new window (select square icon in top right corner of map.)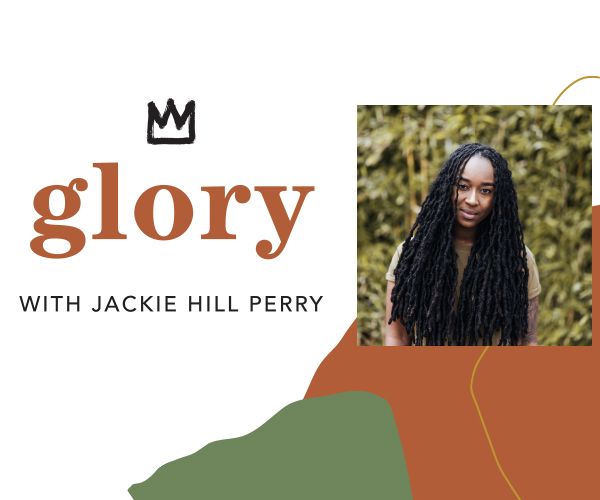 Bring a Group to Glory
Group of 25+
Group of 50+
One Group Leader T-Shirt
Reserved Seats for Your Group
Group tickets must be purchased together in one transaction.
Glory Merchandise
After a weekend at Glory with Jackie Hill Perry, you'll walk back into the world with opened eyes, seeing how God's glory fills the whole earth. Choose from a soft, stylish t-shirt or sweatshirt featuring the word "glory" as a reminder.
COVID-19 Safety
Lifeway is committed to following all recommended health and safety guidelines for each event.
This will include:
Wearing face coverings (if required locally at the time of the event)
Offering hand sanitizer
Additional cleaning measures
Social distancing in seating, ingress and egress, and queuing lines
Attendees will be notified of specific measures as we get closer to the event. Those who are experiencing COVID-19 symptoms should not attend the event. If your event is canceled by the venue or Lifeway, a full refund will be issued.