Dr. Tony Evans

Pastor, Teacher, Author, and Speaker

Tony Evans is a pastor, teacher, author, speaker, and one of the country's most respected leaders in evangelical circles. Through his local church, Oak Cliff Bible Fellowship, and national ministry, The Urban Alternative, Dr. Evans promotes a Kingdom agenda philosophy that teaches God's comprehensive rule over every sphere of life as demonstrated through the individual, family, church, and society.
---
Featured Best Selling Products from Tony Evans
The CSB Tony Evans Study Bible and Commentary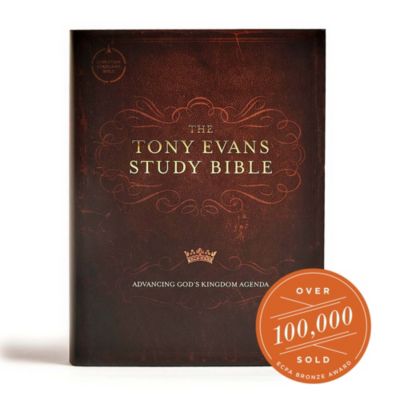 The Tony Evans Study Bible includes extensive study notes and other ancillary resources carefully crafted and curated by Dr. Tony Evans as General Editor and adapted from his sermons, teachings, and writings. The companion Commentary includes an introduction to each Bible book followed by passage-by-passage exposition of the entire Bible by Dr. Tony Evans.
NEW! No More Excuses: A 90-Day Devotional for Men
Each day, you'll find a Scripture verse, short devotion, and thought-provoking question to help you find purpose, meaning, and direction in life and become the man God has called you to be.
Bible Studies from Tony Evans
DigitaleBookRental
Starting at
Sale
Regular
View in Cart
Choose Item
Choose Item
View Details
View Details