Max Lucado
---
A gifted minister and bestselling author for more than 30 years, Max Lucado has served as an associate minister in Miami, as well as a missionary church planter in Brazil. He currently serves as Minister of Writing and Preaching at Oak Hills Church in San Antonio, Texas.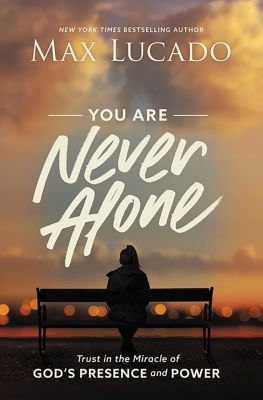 New Book from Max Lucado
In You Are Never Alone, pastor and New York Times bestselling author Max Lucado will show you that you're stronger than you think because God is nearer than you know. You'll be comforted by the living, loving, miracle-working God who doesn't think twice about stepping into the thorny thickets of your world to lift you out.
Popular Books from Max Lucado
NKJV and NIV Lucado Encouraging Word Bibles