Kelly Minter
Author, Speaker, Songwriter, and Singer
Kelly Minter is an author, speaker, songwriter, and singer. She is passionate about women discovering Jesus Christ through the pages of Scripture. Whether through song, study, or spoken word, Kelly desires to authentically express Christ to the women in a culture where so many are hurting and broken. She is driven to share the healing and strength of Christ through the Bible's truth.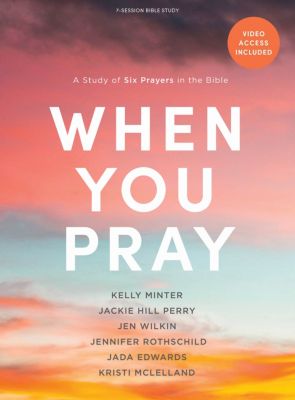 When You Pray Bible Study
From Kelly Minter, Jackie Hill Perry, Jen Wilkin, Jennifer Rothschild, Jada Edwards, and Kristi McLelland
In this 7-session study, join with six beloved Bible teachers who will help you study prayers in the Bible that can inspire your own.