As Mother's Day nears, you might be thinking of the best way to celebrate and thank your mom for all she's done. Especially if you can't be together physically this year to spend the day together. She's worn many hats over the years — from teacher and confidant to helper and friend, moms do it all.
But our moms' kindness can show us far more than how much they love us. In Isaiah 66:13a, we see a comparison: "As a mother comforts her son, so I will comfort you." Here, the way God comforts us is compared to how a mother would comfort her son or daughter.
God's comfort and love is a big concept to grasp, but thinking of it in terms of an earthly mother helps to ground us in what that comfort looks like. Think of a time when you were scared or worried as a child — perhaps your mom offered you advice. Maybe she showed you something you were excited about to distract you. Or maybe she simply took you in her arms and held you close.
All these ways our moms comfort us point to ways God comforts us perfectly. He offers us wisdom for times of trouble through His word, reminds us of ways He's provided for us before, and brings us close to Him, helping us feel peace through the Holy Spirit.
This Mother's Day, consider a gift that will help Mom grow in her own faith walk, bring her close to Jesus and thank her for her selfless love.
Below are a few great Christian gift ideas Mom will love!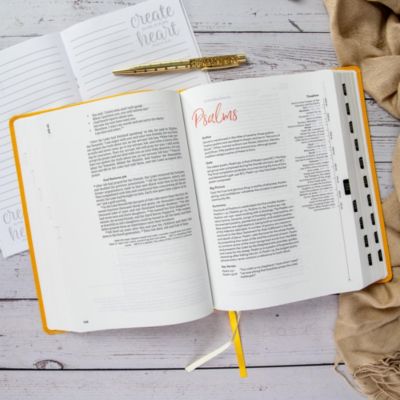 Every Christian woman is called to live confidently in her identity — known, free, and loved in Christ. Designed to assist women of any age as they study God's Word, the CSB Lifeway Women's Bible includes an in-depth collection of inspirational articles, devotional commentary, study tools, and other Bible reading helps from prominent voices in the Lifeway Women community.
If she loves to spend time with the Lord in His Word, a new Bible selected just for her makes the perfect gift. Choose from several types of Bibles full of study helps that will guide her in navigating life's ups and downs, encourage her in her faith, and draw her closer to Jesus. Customization available for some Bibles. Choose a Bible cover or carrying case to go with her new Bible.
Bible Accessories
These Bible accessories are the perfect addition to go along with a brand new Bible for Mother's Day. Help her keep her new Bible safe with a stylish Bible cover, allowing for years of study and growth in her walk with God while keeping her Bible in good condition. For the artistic moms in your life Bible journaling supplies, such as journaling pens, colored pencils, and washi tape, are a great complement that will allow her to draw closer to God through an artistic expression of faith.
Encourage Mom to take some time just for her by choosing her next read! These books will point her to Scripture, engage her with stories and messages from other believers, and help her take the next steps in faith.
Bible Studies for Mothers and Their Teen Daughters
One of the greatest blessings of raising teen daughters is the opportunity for discipleship. Many of our new women's Bible studies also have a version created specifically for teen girls as well. By purchasing both, you not only provide a gift and spiritual resource for Mom, but you provide an incredible discipleship tool for her to use with her daughter.
If she loves having dedicated time to study, Mom will love a new Bible study book. These options, written just for women like her, will take her through Scripture and help her to apply it to her life.
Daily personal study is a key part of a healthy spiritual life. Devotionals often combine elements of Scripture reading, journaling, prayer, and personal reflection and are a great resource for the women in your life.
Journals are a great place to write down complex thoughts, reflect on what Jesus is teaching you, and look back at how far God has brought you in your spiritual life. Choose from our great selection of journals this Mother's Day!
Ruth Chou Simons Journals, Notebooks, and Folders
Bestselling author and artist Ruth Chou Simons has designed beautiful illustrations for her line of journals, notebooks, and folders. All items in her Gracelaced line of products would be a welcome addition to any mom's home or office or home office, helping her stay organized in a beautiful way.
Gifts and Cards
These coloring books and hand lettering guides are great resourcess to help your mom unwind from a busy day as she reflects and meditates on words of faith and passages of Scripture. These resources would also be great companions to Bible journaling, daily Scripture reading, and prayer times.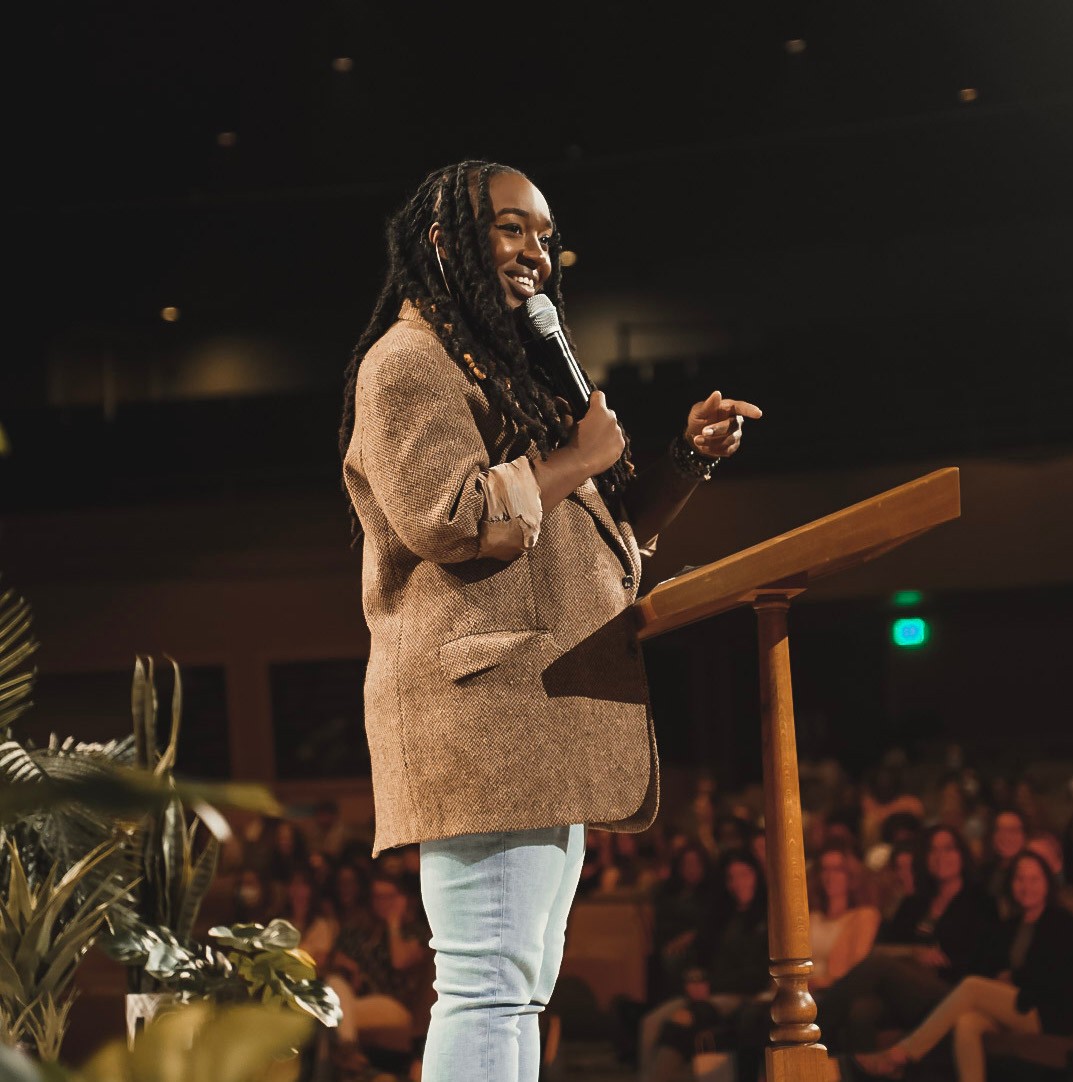 Treat mom to a weekend of encouragement, worship, and community with tickets to a Women's live event. Study with best-selling authors in 12 cities throughout 2022. Find an event near your mom today!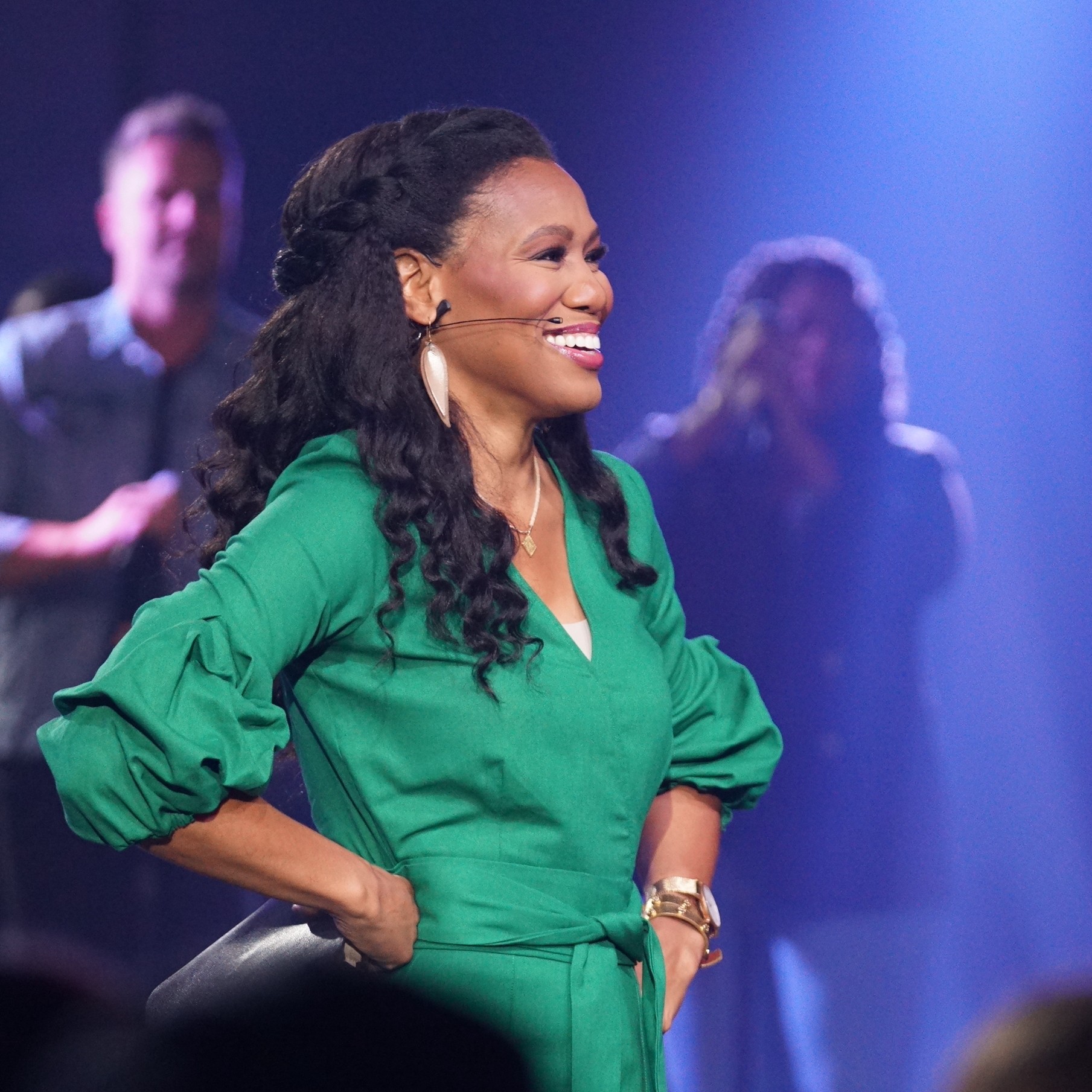 Give her the gift of recharging, refreshing, and renewing her spirit with a Lifeway Women digital event. She'll study with her favorite teachers, worship with today's top worship leaders, and connect with sisters in Christ around the world joining in these global events.