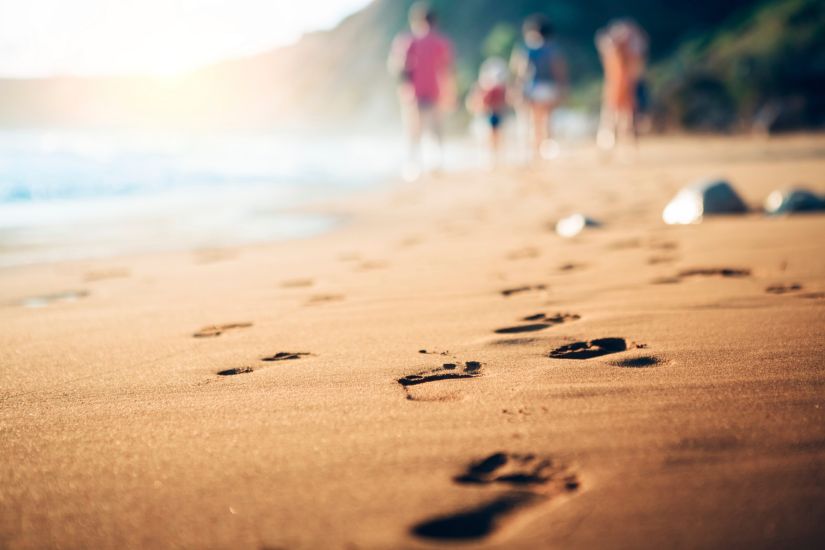 Whether you're looking for sand and sun or historical sites, you can find the right vacation for a pleasing price. Check out these money-saving tips.
1. Make early reservations.
Book early if there are specific things your family wants, such as quad cabins or connecting cabins on a cruise. Those things go fast. A lot of people get left in the lurch and end up paying top dollar.
2. Bargain for the best airfare.
"When flying, I'll search all the major online sites to find the best deal, then call and quote that deal," says Laura Bartha, a frequent traveler from Seattle. "[Competitors] usually either make a better offer or give perks or upgrades."
3. Be flexible.
When booking plane tickets, stretch your dollars by being open to different scenarios. Driving a little farther to fly out of a smaller airport can generate big savings. Also, allowing Web sites such as Hotwire.com or Priceline.com to choose your airline and flight time may shave hundreds of dollars.
4. Eat with the locals.
Instead of dining at pricey restaurants geared toward tourists, ask local residents to tell you their favorite places to dine. Check online beforehand for coupon books for the area you'll be visiting to find discounts on restaurants, movie and sporting event tickets, hotels and popular attractions.
5. Travel with a group.
If your family is visiting a foreign country for the first time, you may want to sign up for a tour.
"A lot depends on how much foreign travel the mother or father has done previously," says Bill Petersen, co-author of The Christian Traveler's Companion guidebook series. "I usually advise a family to go with a group if they haven't had much experience. Not only does it save the hassle of hotel reservations, but it also keeps you from standing in long lines in front of Windsor Castle and the Palace of Versailles."
6. Travel where the dollar has a strong exchange rate.
By using an online currency converter ahead of time, you can create a wallet-sized conversion sheet to carry with you. Keep in mind that exchanging money at airports and hotels may result in higher transaction fees than visiting a local bank or ATM and using credit cards.
7. Use membership rewards clubs.
"Many people think these programs aren't worth using if they don't earn enough points for a free hotel stay or airfare, but that's not necessarily true," says Nancy Schretter, managing edtior of the Family Travel Network. "It doesn't usually cost to register for it. People may not be getting the points, but what's important may not be the points, but that you are a frequent guest at a hotel. You may be more likely to get an upgrade if you're a member."
Taking a vacation doesn't have to destroy your budget. Be aware of good deals, and avoid being haunted by credit card bills long after your trip ends.