Discover the Unique Way God Has Created You
When you introduce yourself to someone for the first time, you have an opportunity to define yourself. You disclose your name, profession, and interests. These factors help our culture define us, but are those answers enough? There are bigger questions our culture can't answer: Who am I? Why do I matter? And before asking, who am I? You must first answer, who is God?
The Scripture teaches that we are all made in the image of God. We do not define ourselves—the Creator does. We were all created to be known and loved by God. Once the answers are clear, we can move forward and discover all God has called us to be. (8 sessions)
Defined Bible Study Available for All Ages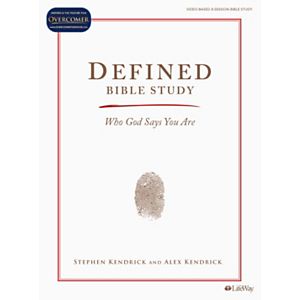 Adults

Join Alex Kendrick and Stephen Kendrick to know who they are in Christ and understand how their identity in Christ shapes their life (video-based).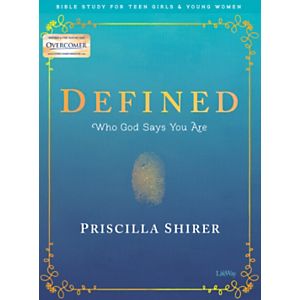 Teen Girls and Young Women

Join Priscilla for eight weeks and begin to understand what it means to be created in God's image and recreated in Christ's image as His masterpiece (video-based).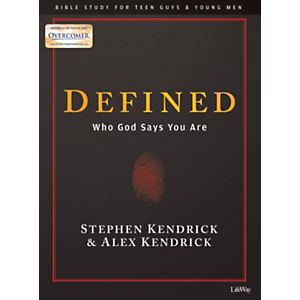 Teen Guys and Young Men

Join Alex Kendrick and Stephen Kendrick in examining spiritual truths from the Book of Ephesians to lead them into a closer relationship with God and a better understanding and appreciation of their God-given identity—which is fulfilled in Christ (video-based).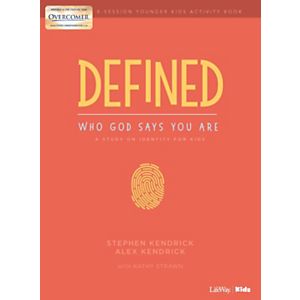 Older and Younger Kids

Take separate age-graded journeys to discover who God created them to be and what is true about their identity because of their relationship with Jesus.