The Gospel: God's Plan for Me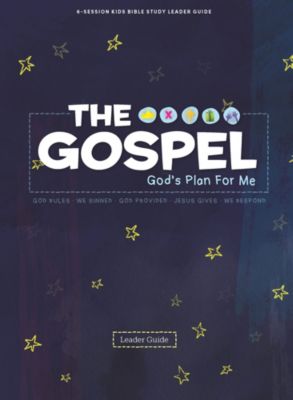 A 6-Week Journey Through the Gospel Plan
Sharing the gospel with kids is one of the most important elements of kids ministry. With The Gospel: God's Plan for Me - Leader Guide kids will be encouraged and challenged as they explore what God has revealed about His plan for salvation through Jesus in the Bible.
The Gospel: God's Plan for Me is a 6-week journey through the gospel plan: God Rules, We Sinned, God Provided, Jesus Gives, We Respond. This study presents the gospel story in kid-friendly language with applicable Scripture verses. This resource features information about how to respond to the gospel, pages to guide parents in at-home conversations, and downloadable leader content. Also available are younger and older kids workbooks.
Get Free Samples
Just provide your name and email for access to free samples of The Gospel God's Plan for Me study. No obligation to buy.