Make the Call by Mark Richt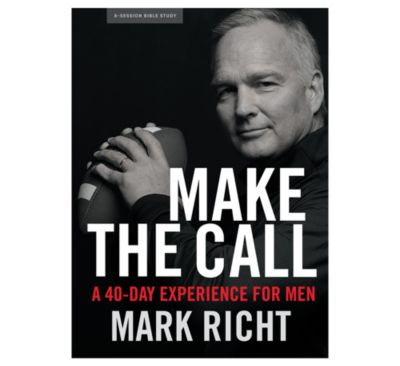 Learn to Make the Call
As a former head football coach at the University of Georgia and the University of Miami, Mark Richt knows a thing or two about making the call. In this resource, he highlights some of those crucial moments over his 35 years on the biggest stages of college football. This 40-day experience will make you feel like you're on the sidelines with Mark as he shares his stories, offers wisdom for life and leadership, and encourages you to make the most important call of all.
Features
40-day experience for men and groups—each day features a Scripture, a short devotional, and reflective questions
Life lessons that progress with Richt's career at various schools
Eight group guides provided for a small group experience
Benefits
Gain wisdom for life's decisions.
Apply godly wisdom to all of life.
Clarify what's most important.
Grow in communion with God and other men.