You Lead Women's Leadership Training
A One-Day Leadership Training Event Before Lifeway Women Live & Going Beyond Live
Leadership training for all women who:

Serve in ministry
Work in the marketplace
Own their own business
Organize a small group
Lead their family at home
Feel God calling them to lead
And more
At You Lead, you will:

Gain personalized training as the You Lead team works with leaders in individual cities to meet the needs of the women from that region.
Build your own experience through breakout sessions to focus on what you need to learn most.
Find spiritual refreshment in prayer, worship, and community to live out your calling better than before.
Connect personally with session speakers to build relationships long after the event ends.
8:00 a.m. Registration Open (coffee available)
8:30 a.m. General Session
9:30 a.m. Break
9:45 a.m. Breakout Session One
10:45 a.m. Break
11:00 a.m. Breakout Session Two

12:00 p.m. Lunch and Q&A Panel Discussion (lunch is included in ticket price)
1:15 p.m. Breakout Session Three
2:15 p.m. Break
2:30 p.m. Take Ten (10 minute leadership helps)
3:30 p.m. Dismiss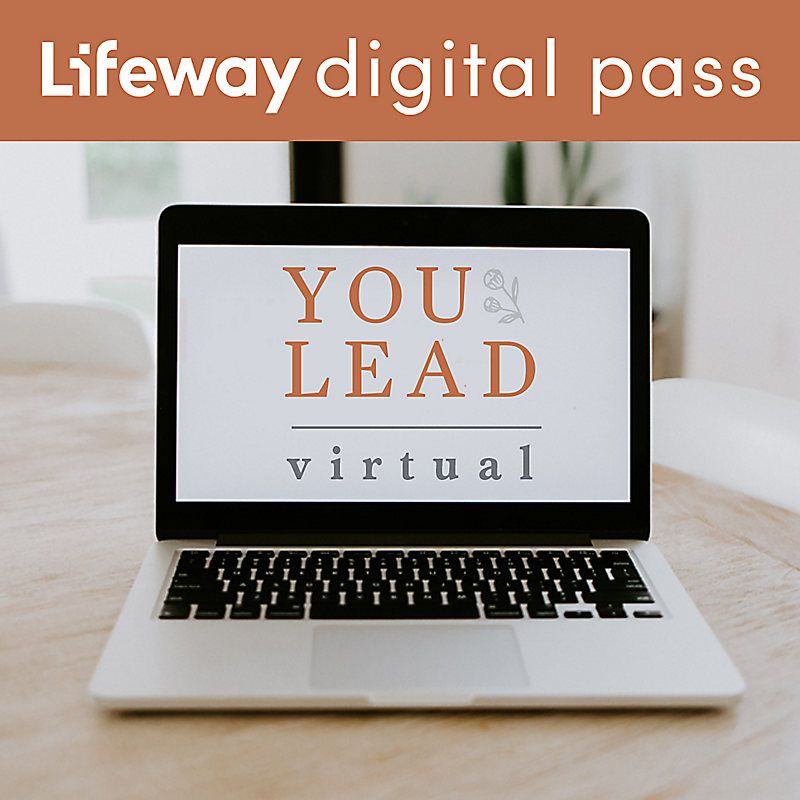 Can't attend You Lead in person? We've got you covered.
For just $20, you'll receive 3½ hours of leadership content from trusted experts on topics like:
Bible Study Methods
How to Write a Devotional
5 Keys to Revitalizing Your Women's Ministry
Letting Go: Walking Boldly into Your Calling
Follow Me as I Follow Christ: Becoming a Leader Worth Following
Plus, you'll be able to access the content until March 1, 2022.

COVID-19 Safety
Lifeway is committed to following all recommended health and safety guidelines for each event.
This will include:
Wearing face coverings (if required locally at the time of the event)
Offering hand sanitizer
Additional cleaning measures
Social distancing in seating, ingress and egress, and queuing lines
Attendees will be notified of specific measures as we get closer to the event. Those who are experiencing COVID-19 symptoms should not attend the event. If your event is canceled by the venue or Lifeway, a full refund will be issued.