Vacation Bible School Kits: VBS Kits & VBS Starter Kits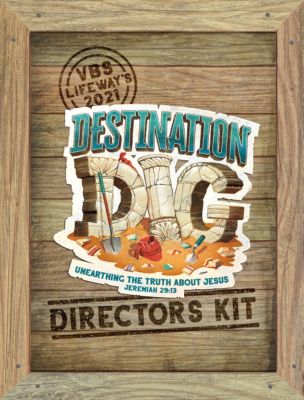 Destination Dig - VBS 2021 Directors Kit
$35.99
The items you need to begin planning your VBS are packed inside a collapsible crate with a lid and handles.
Includes:
Administrative Guide
Decorating Made Easy
Preschool Activity Book
Kids Activity Book
Preteen Activity Book
One Music for Preschoolers CD
One Music for Kids CD
Destination Dig Planning Kits
VBS Quick Order Form
Use the VBS Quick Order Form to order multiple items in three easy steps.
1.) Find the items you want. 2.) Update quantities. 3.) Add to cart all at once.