Don't delay! Get your VBS decorations today to ensure you are able to get what you need.
Decorating Made Easy
$14.99
Get tons of decorating ideas designed for every room in your church.
Includes:
Supply lists
Set design photos
Step-by-step instructions for decorations both large and small
DVD-ROM filled with decorating videos, tips, clip art, and colorful, high-resolution theme art
Projectable files to make decorating truly easy
Download code for easy access to digital files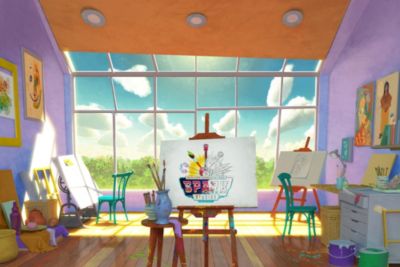 VBS 2022 Supersized Backdrop
$25.99
The VBS 2022 Supersized Backdrop is three 3' x 6' panels that will cover your walls and easily transform any environment!
Also available in a digital format (coming soon.)
VBS Quick Order Form
Use the VBS Quick Order Form to order multiple items in three easy steps.
1.) Find the items you want. 2.) Update quantities. 3.) Add to cart all at once.
VBS 2020 Super Duper Sized Backdrop not eligible for free shipping offer.