Think it. Hear it. Speak it.
Whether it's for the pastor, the music director, or a performer or band, houses of worship need wireless and wired microphones in multiple applications. Get exceptional wireless clarity with offerings by Shure, Audio-Technica, Audix, Sennheiser, DPA, Earthworks, Countryman, AKG and more. Wireless microphones come in handheld, lavalier, headworn and instrument versions and span a wide price range. We can make sure we choose an appropriate frequency just for you that won't encounter interference. Whatever your needs and price range and with hundreds to choose from (both wired and wireless), we have a microphone perfect for you.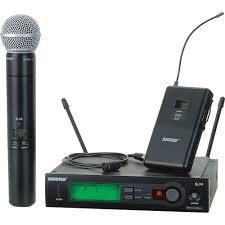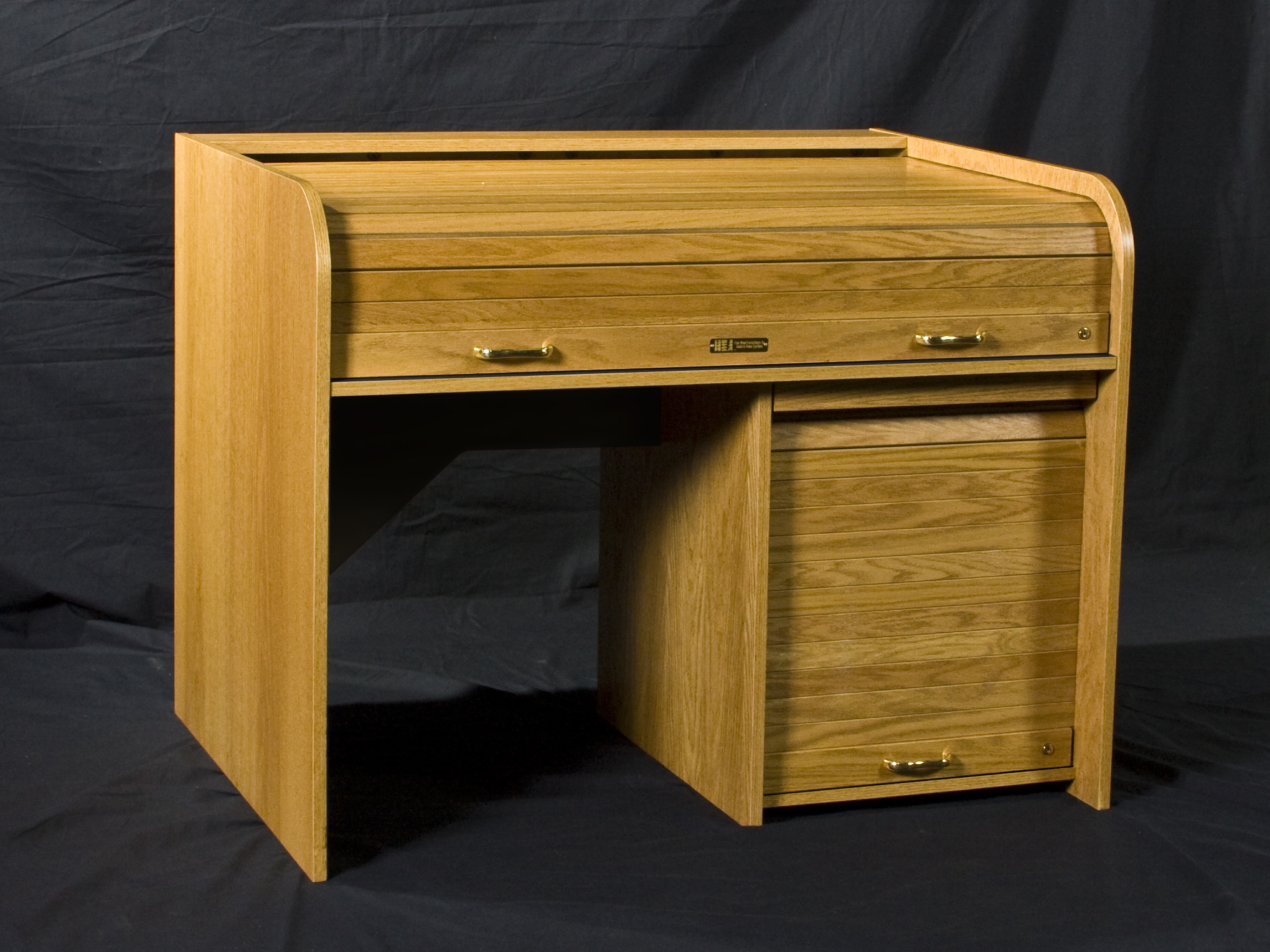 Securely House All Your AV Equipment
Protect your audio/video equipment with beautiful and securable control centers. We have you covered from rolltop desks, equipment racks, podiums, lecterns and other fine wood furnishings. Tastefully, functionally and securely house audio mixing consoles, lighting control, video control systems and other electronics.

Is your projector old and tired?
Are your images dull and drab?
Are you afraid yours is going to crash right in the middle of your service?
Maybe it's time to replace it!
We know that buying a projector is a big purchase and a confusing one. Do you want laser, DLP, LCD? What lens do you need to fill your screen? How bright does it need to be so your image "pops" and so your congregation can actually read the words of your hymns? We can help you find just the right one that is within your budget. We carry all the major brands such as Panasonic, NEC, Sony, Eiki, Epson, Infocus, Optoma, Canon and more.

Projector Lamps
We carry ALL types and ALL brands. We even have our own high quality branded CIAv lamps!
Don't buy your replacement lamp on the internet. Many are sub-par and non-OEM lamps will void your projector warranty. We can provide you with OEM (original manufacturer lamps) or good quality non-OEM and help you decide which makes the most sense.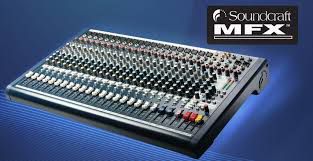 Digital and Analog Mixers
A mixing console blends the audio signals coming from microphones and musical instruments. It then sends a combined and polished output signal on to loudspeakers or a recording system. Mixing consoles come in a wide variety – analog, powered analog and digital. The new digital mixers offer a wide range of control capabilities. You can save and recall setups, which is a big time-saver. For permanent installations, look for a mixing console that performs the most functions and has the most inputs and outputs you can afford. Many mixers, including analog ones, have digital effects like reverb, delay, chorusing, and flanging. The effects let you add some extra feeling and dimension to your music.
More than one operator will often use the system so choosing a mixer with the simplest, most intuitive controls will be helpful. We offer mixing consoles by Allen & Heath, Behringer, Yamaha, Soundcraft, Presonus, Digico, Yamaha and others.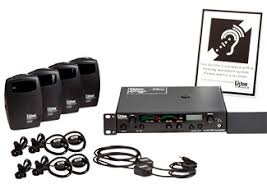 Every facility should have a system to be ADA compliant.
We offer systems by Listen Technologies and Williams Sound for IR & RF assistive listening systems so you can "listen"...and hear...and not miss a moment.
These products help people hear focused audio in places where sound matters most. Make sure EVERYONE can connect to inspirational messages & music. Whether you need assistive listening or language interpretation technology or even live streaming of audio, we can offer a solution. Call for more information.
What is Digital Signage?
There's been a lot of discussion about the meaning of the term and even if the name itself is even the right one, but there's no question that it's everywhere. You can't drive down the road, walk into a restaurant, head to an airport, even go to a school anymore without seeing digital signage. Because it's all around us, the name is a catch-all for all kinds of different technology being used in lots of different ways for different digital signage purposes.
Digital signs use technologies such as LED, LCD and projection to display content such as digital images, video, streaming media, and information. They can be found in public spaces, transportation systems, museums, stadiums, retail stores, hotels, restaurants, corporate buildings – and yes, houses of worship - to provide wayfinding, images, videos and any kind of information.
Take it to the Next Level
In summary, digital signage consists of any size screen displaying any type of content for any reason. And to take it to the next level – consider an interactive touch monitor.
We carry displays by NEC, Samsung, LG, Sony, Sharp, Panasonic, Newline and many more.

Motorized Manual, Fixed, Portable
Screens come in all types – all sizes – multiple viewing formats – a wide choice of surfaces – and even rear projection.
Whether you want a simple manual pull down screen, one that will raise and lower into the ceiling with the flick of a switch, a screen that will mount permanently to your wall or something you can assemble and use in multiple venues, we have them all. Award winning brands are Da-lite, Draper, Stewart, Vutec and others.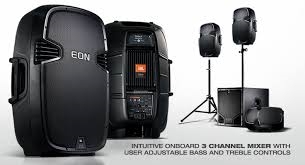 Project sound in a big way!
All speakers and amplifiers and the items that actually make a sound system work are NOT all the same. We offer professional brands such as JBL, Harman, QSC, Anchor Audio, Ashly, Atlas, Community, Crown, Danley, DBX, Denon, Marantz, Klipsch, Quam, Renkus-Heinz, Sound Control, Soundtube, TOA…to name a few.
Suitable for All Audio-Visual Equipment
We have carts and stands suitable for all types of audio-visual equipment…mobile, rolling, or even telescoping legs for easy transport and storage.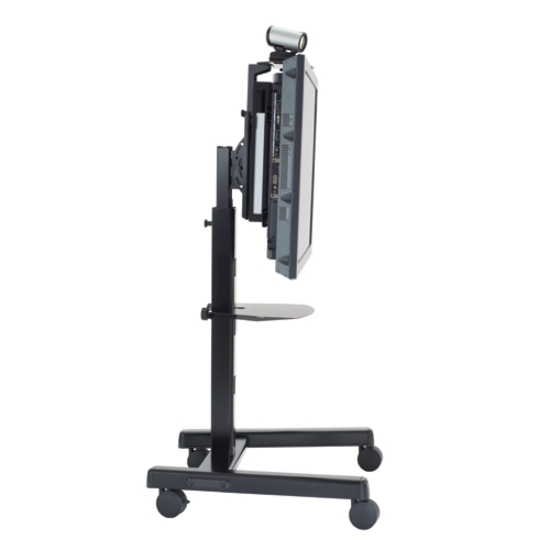 Learn more about the Lifeway One Source program. View Catalog
Get updates and deals with the One Source Church Direct email newsletter. Sign Up
Have questions? Call us at 800.622.8610.