Campaigns by Auxano
Your next campaign defines the next chapter of your ministry.
---
---
Planning for your next big dream is an exciting time, but the anticipation of a campaign is naturally mixed with nervousness. You know there's a lot at stake, and each question about resourcing has big implications. After all, how you navigate this campaign will determine the scope of your ministry for decades to come.
The first big question, will you pursue help from a campaign group or not? Some churches can feel too small while others may feel they are too experienced. If you've engaged a campaign firm in the past you may feel they are too expensive, rigid, or outdated, yet you do not want to risk it alone.
Let us introduce you to Campaigns by Auxano. A vision based, leadership rich, discipleship journey that can be led by a team of professionals or by your own team with the security of a coach standing on the sideline. The challenges of the size of church, price, and forced outside approach can all be eliminated.
---
---
Generous Life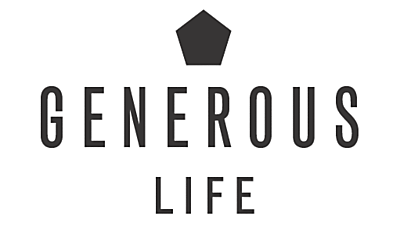 Work toward creating a culture of gospel-centered generosity in your church with this five-week stewardship emphasis co-created by Auxano and the Groups Ministry team at Lifeway. Generous Life will help all members of your church identify the type of giver they are and the kind of giver God is making them to be. It provides:
five weeks of message outlines
leader guides for adults, kids, and preschool
family devotionals
optional media kit
Leading A Generous Church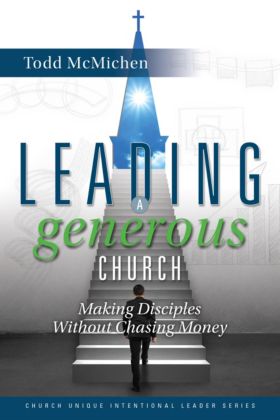 This book is a staff tool to help increase confidence as a team in leading a generous church. It is a walk through of the book of Proverbs that deepens biblical awareness of generosity topics on both a personal and professional level.
Services include:
Daily devotion and weekly staff team up
Strategy to grow a generous disciple
Framework for a year long generosity calendar and sermon series
Beyond Ordinary Capital Campaign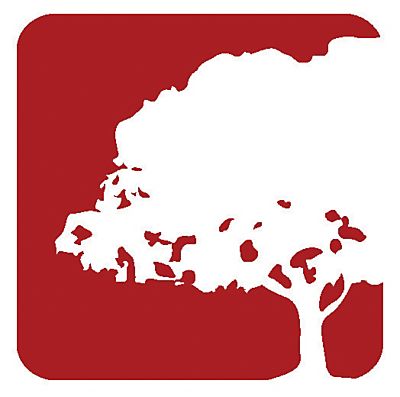 This approach is best for smaller churches, a limited time frame for preparation, or a smaller financial need.
Services include:
Auxano Navigator onsite 3-5 days; virtual guidance for 3-5 months
Campaign DataPoint for assessing financial strengths and goal setting
Four small group discussion lessons for all ages and devotions that have a customized look for your church
Full suite of communication pieces designed with the flexibility of several logo options on three design layouts with a specific color palette
Monthly follow-up dashboard
Church Unique Capital Campaign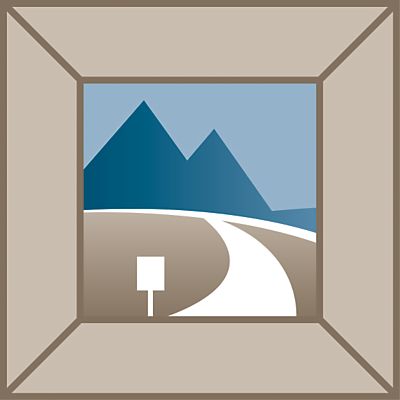 This approach is best for medium and larger churches with adequate planning time. Your campaign will be built by your team alongside our professional Navigators from the ground up.
Services include:
Auxano Navigator onsite 6-8 days; virtual guidance for 1-2 months; yearly onsite follow-up visits
Campaign DataPoint for assessing financial strength and goal setting
Custom designed discipleship material and family devotions for all age groups based on your theme and discipleship goals
Custom designed and tailored communication strategy; full package of unique pieces, including print, digital, and video
Monthly follow-up dashboard
Generosity Culture
When a capital campaign is not needed, but you desire to grow generous disciples with a comprehensive year long culture. We are seeing confidence raised, teamwork increased, and giving growth of 10-30%.
Services include:
Auxano Navigator onsite 4-5 days; virtual guidance for 1-2 months
Generosity Culture DataPoint to reveal stewardship patterns, obstacles, growth potential, and spending alerts
Four custom designed small group discussion guides based on your unique generous giving model
Creation of Generosity Measures, Generosity Loop, and a year long Generosity Culture discipleship strategy
Uniquely designed strategy icon based on your generous giving model
One Day Readiness
When you are stuck in the unknown or the future is complicated by too many options, a One Day Readiness can deliver unparalleled clarity and confidence.
Services include:
Auxano Navigator onsite for 1 day; virtual guidance for 2 months
Readiness DataPoint assessing financial patterns, spending history, campaign projections, project capacity ranges, growth opportunities, budget development, etc.
Vision equity assessment
Benchmarks for success developed and future milestone clearly defined
12 month step by step plan
Personal Generosity Coaching
Sometimes you do not need a campaign or even a generosity culture. What you need is someone who will come along side of you and your team to help for a day or an extended period of time.
Services include:
Relationship with your Auxano Navigator is designed by you
Can include both onsite and virtual coaching; one day or multi-month engagement
Can include any service offered by Auxano
Scope can be extended to staff retreat leadership, team building via Insights personality tools, multi-campus strategies, or church relocation development needs
What Others Are Saying About Campaigns by Auxano:
David Putman - Lead Navigator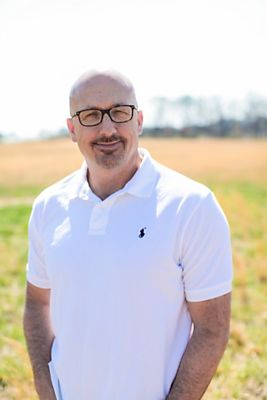 In 2010 David founded Planting the Gospel (www.plantingthegospel.com), a network of gospel-centered, disciple making churches committed to helping churches grow and multiply disciples. His experience includes serving with the North American Mission Board, where he was responsible for setting strategic direction for the Church Planting Group. He also served as Executive Pastor of Mountain Lake Church in the north Atlanta area where he co-founded www.churchplanters.com. While on staff at Mountain Lake Church, David led multiple campaigns that raised millions of dollars and more than doubled the square footage of their facility.
He earned an undergraduate degree in psychology from Presbyterian College in Clinton, SC, and a Master's of Divinity from Midwestern Baptist Theological Seminary in Kansas City, MO.
He is author of I Woke Up In Heaven (2012), The Gospel Disciple (2012), Detox for the Overly Religious (2010), Breaking the Discipleship Code (2008), and co-author of Breaking the Missional Code with Ed Stetzer (2006).
David lives with his wife, Tami, in the Atlanta area. They have two grown children; Dave and Amanda, along with two incredible grandchildren. David's life mission is to help others discover the simplicity, centrality, and beauty of Jesus and His ways.
Kent Vincent - Lead Navigator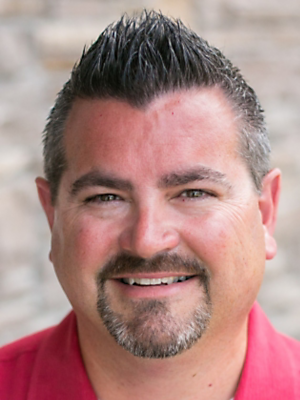 Kent is a firm believer that the local church is the hope of the world. Rooted in that belief is a desire to see the church become all God intended it to be by discovering its unique ministry contribution, in its unique community setting. He brings a breadth of leadership and church growth knowledge from his proficiency of coaching Senior Pastors and church staffs in the vision arena, especially around organizational clarity, ministry alignment and team synergy. Kent has demonstrated achievement as a strategic thinker with a unique ability to bring a group of people to a deep sense of personal ownership and passion. His vocational mission is to "lead healthy teams and organizations toward common vision by providing clarity, coaching and strategic execution." Kent brings real life experience rooted in 21 years of Executive Team leadership in churches ranging in size from 300 to 11,000.
Born and raised in Southwest Louisiana, Kent's education includes a B.A. from McNeese State University in Lake Charles, LA and graduate work at Southwestern Baptist Theological Seminary in Ft. Worth, TX. Kent lives in the Nashville, TN area with his wife, Vonda and three children, Katie, Isaiah and Elisha.
Greg Gibbs - Lead Navigator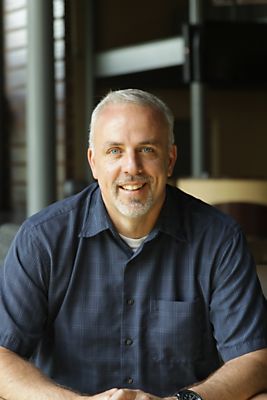 Greg Gibbs was raised in the Philadelphia area but has set down roots in the suburbs of Detroit. As the son of an IBM executive, his instincts for leadership were shaped early. And, the commitment and involvement of his family in church leadership provided exposure to that environment as well. He studied Organizational Communication as an undergrad and holds a master's degree in Theology.After a dozen years of leadership in churches both on the west coast and in Michigan, Greg turned his attention to consulting and has spent years traveling the country working with church leaders of all denominations, sizes, and approaches.
Greg is both practitioner and consultant. He is the Director of Organizational Advancement for Kensington Church - his home church and one of the largest in the United States. Kensington is a multi-site church with eight campuses, and has helped fund and coach over 50 church plants around the country. Greg's tenure at Kensington includes the spearheading of two $20M capital campaigns at Kensington, as well as developing the Leadership Development program.
After 15 years of strategic consulting and having helped raise over $150M for various churches, Greg joined the Auxano team in 2016 as a Lead Navigator. Greg focuses his attention on counseling leaders regarding Clarity of Vision and Building a Generosity Culture in the church. He conducts the God Dreams Retreat, the Vision Frame Process, and other facilitated coaching as needed.Greg has been married to Andrea for 26 years and they have four children, two dogs, and like to roast their own coffee with beans they purchase at the Eastern Market in downtown Detroit.
Clint Grider, Ph.D., CFRE - Auxano Chief Integration Officer & Lead Navigator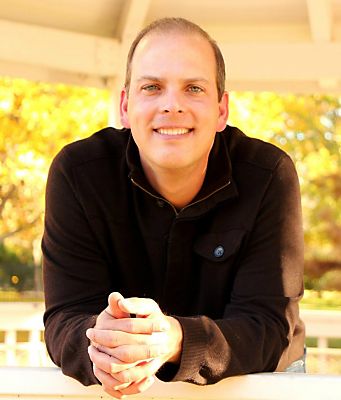 As a respected vision optimizer and leader of churches, ministries, and other not-for-profit organizations for over 20 years, Clint Grider keenly identifies the key people and strengths at the core of an organization's culture. With this discernment and an encouraging spirit, he guides leaders through vision clarity processes leading to meaningful results and sustainable momentum.
Clint's strategic and philanthropic leadership has been proven in multiple environments, including church, university, medical research, global ministry, school, corporate, and legal settings. Adept at facilitating partnerships and continuous process improvement, he helps organizations improve their systems and capacity in creative and vital ways. A Certified Fund Raising Executive, Clint has served successful campaigns ranging from $2 million to $637 million.
Past roles have included: COO and vice president of finance & development for America's Family Coaches, chief development officer for Sky Ranch, director of development at Baylor College of Medicine, assistant vice president and chief development officer at Houston Baptist University, and consultant to the President at the Texas A&M Foundation.
Clint has received awards for excellence in research, writing, and scholarly achievement, and has served on several not-for-profit boards. He is a published author, frequent presenter, and ordained minister. He received his bachelor's in business administration and marketing from Baylor University, master's in educational psychology from Baylor, and Ph.D. in educational administration and continuous process improvement from Texas A&M University.
Andrea Kandler - Officers Assistant & Campaign Coordinator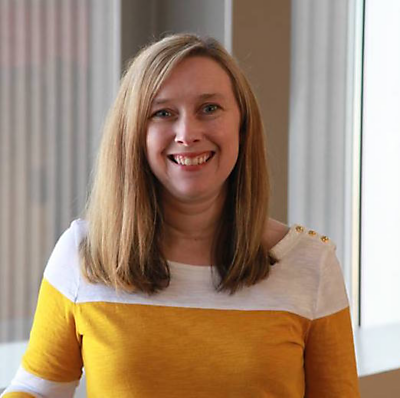 Andrea's primary responsibility is to assist the Auxano officers. She also has more than 10 years of experience in serving churches in the capital campaign process and is able to use that experience in serving as the campaign coordinator.
Andrea is a graduate of the University of Southern Mississippi. She and her husband, Cooper, live in Nashville, TN with their young son, Micah.