You Lead Leadership Training
September 15, 2023
Phoenix, AZ
One-Day Training to Grow Every Woman's Leadership Potential
Is God calling you to lead? If so, get the leadership training you need in Phoenix! With real-life application from experts and breakouts sessions to choose from, you can customize your You Lead experience to wherever God is calling you.
Breakout Sessions
Ministry to Women Essentials | Kelly King (General/Ministry Leadership)
Have you been called to lead women in your local church? Whether you are starting from scratch or in the process of rebuilding, this session will guide you through some basics in assessing your situation and moving forward. Learn principles from the book of Nehemiah and see how the why of ministering to women hasn't changed – the methods have.
Volunteers: Recruiting, Retaining, and Celebrating | Kelly King (Biblical Literacy)
Lifeway Research surveyed 1,000 pastors in the past year and discovered that out of 44 needs, the top challenge was developing leaders and volunteers. If this is true of the entire church, then women's ministry leaders are facing the same difficulty. This session will focus on theological and practical ways to recruit, retain, and celebrate those who are serving the body of Christ.
Spiritual Formation | Kelly King (Personal Equipping)
An Invitation to Encounter God: Physical formation is seen in the body, but spiritual formation is the inner transformation of becoming more like Christ in order to serve others. In this session, you'll learn both the theological elements of spiritual formation as well as the process elements that shape who we are and who we are becoming in Christ. It is a life-long process that involves spiritual disciplines and the work of the Holy Spirit who transforms and conforms us to be more like Jesus each day.
Guiding Grief, While Guiding Others | Brenda Croston (General/Ministry Leadership)
As leaders, we are expected to be a source of comfort and assurance. But what of us when grief's grip settles in our homes? Can we still guide others? Should we? If yes, then how and when? Join us for a biblical look at grief and leading while facing hard times.
Anxious For Nothing | Brenda Croston (Personal Equipping)
Worry just might be the watchword from the last three or so years. Admittedly, worry for the Christian leader is like wearing white after Labor Day, elbows on the dinner table, or doing both on the same day---greatly frowned upon. Yet, it is there. This session does not promise to rid you of it, but this time and space will free you to acknowledge it and begin the journey to facing it.
There's a Scripture for That | | Brenda Croston (Biblical Literacy)
There are quite a few topics that make us scratch our heads and ask, "What does the Bible say about that?" Are you up for a little fun and scripture reading? Join us in this interactive look at scripture that will make you move your feet and open your eyes to a few powerful passages of scripture.
Discipling Your Daughter + Granddaughter | Amanda Mejias)
Personal EquippingDiscipleship begins in the home, and you are fully equipped to do just that. Let's discover how God desires to use your story, your time, your gifts, and even your flaws to help your daughters and granddaughters walk closely with Him.Ministering to Gen Z - General/Ministry LeadershipDiscipling the next generation doesn't have to be complicated or intimidating. This session will help you learn more about Gen Z and why this generation not only needs you, but why you need them.
Theology for Every Woman | Alicia Wong (Biblical Literacy)
You may not consider yourself a Biblical scholar, but most ministry leaders desire to handle scripture well. Why is theology important to your leadership? Should it be important? This breakout will help you understand that good theology is for every woman.
Guide to Navigating the Rainbow: Charting the Waters of Queer Culture | Marshelle Jackson Wilburn (General/Ministry Leadership)
Today's culture is extremely different than just a decade ago where we find ourselves amidst redefinitions of gender, sex, marriage and family. Regrettably the church has found itself decades behind our changing world and often ill-equipped to have a viable understanding and response to changing times. As leaders, it's our opportunity to ensure we are equipped with current contextual information and biblical truths that don't change to provide a GOSPEL centered response to a world seeking truth and love. In this session, we'll tackle a very challenging topic with wisdom and grace and the hope of developing a Christ-compelled compassion through a gospel- focused lens for the Queer Culture.
Better Love: Sharing the Love of Christ in the Midst of Social Crisis | Marshelle Jackson Wilburn (Biblical Literacy)
As we find ourselves amid constant social crisis with issues such as homelessness, sex trafficking, racial tensions, and post-pandemic effects on families, children and educational systems, how do we, as Christ's representatives to this hurting world, provide a message of compassion, hope, and action? We'll delve into a brief summary of some of the startling statistics related to these cultural issues to develop an understanding of the urgent need for us to take action within our spheres of influence. Challenge yourself to learn how to use and live out God's Word to BETTER LOVE those in need within our communities who are suffering in the midst of social crisis.
Leading Your Self Well: The Priority of Our C.A.R.E. | Marshelle Jackson Wilburn (Personal Equipping)
A major component of leadership is guiding and caring for others. Leaders will often be passionate about ensuring the care of those they lead while sacrificially negligent of caring for self. Airplane safety instructions require passengers to put their own oxygen mask on first before assisting others correlates to what is vital for effective, consistent leadership. In this session we will explore some important components of Self-C.A.R.E. with the objectives of personal assessment for areas of self-negligence, identifying ways to improve self-care, and setting goals to maintain a vibrant leadership. Learn how to lead your Self well in order to lead others well.
Ministering to Gen Z | Amanda Mejias (General/Ministry Leadership)
Discipling the next generation doesn't have to be complicated or intimidating. This session will help you learn more about Gen Z and why this generation not only needs you, but why you need them.
You Lead takes place the day before Lifeway Women Live. Bundle the two events and get the best price!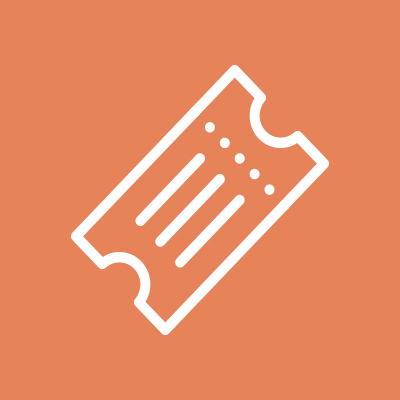 Individual Ticket
$79
One general session, three breakout sessions, panel discussion, and lunch.
Purchase 5+ individual tickets in one transaction and receive free leadership resources!
Bundle with Lifeway Women Live
$158
Save $20 when you bundle both events.
Access to You Lead and Lifeway Women Live.
Register for Bundle
Includes general teaching session, three breakout sessions, panel discussion, and several short breaks throughout.

8:00 a.m. Registration Open (coffee available)
8:30 a.m. General Session
9:30 a.m. Break
9:45 a.m. Breakout Session One
10:45 a.m. Break
11:00 a.m. Breakout Session Two
12:00 p.m. Lunch and Q&A Panel Discussion (lunch is included in ticket price)
1:15 p.m. Breakout Session Three
2:15 p.m. Break
2:30 p.m. Take Ten (10 minute leadership helps)
3:30 p.m. Dismiss
Is there a cancellation policy?
Cancellation policy
No refunds or transfers to other events. Our Lifeway Women Event Promise: In a season of uncertainty, if Lifeway cancels this event, you will receive a full refund. We are committed to the safety of our guests.
What if I have special needs?
Special Needs
Handicap seating is available. Please ensure that when you register, you notify our customer service of this need.
Is there a recording policy?
Recording Policy
During this event, Lifeway will be recording (audio and video) and photographing. Most likely, you will be filmed, recorded or photographed as part of the audience or individually. By your attendance, you are granting your permission to be recorded or photographed for commercial purposes and agree to the following: being recorded, filmed or photographed by any means; commercial or any other use of your likeness, voice and words without compensation; specifically waiving all rights of privacy during the filming, recording or photographing and release Lifeway Christian Resources from liability for loss, damage, or compensation from the commercial or other use of your likeness, image, voice or word; compliance with all rules and regulations of Lifeway for this event.
How can I spread the word about You Lead?
We are glad to provide tools to help you promote You Lead in your church, workplace, or community! Promo tools coming soon.