You Lead Leadership Training
July 15, 2022
Knoxville, TN
One-Day Training to Grow Every Woman's Leadership Potential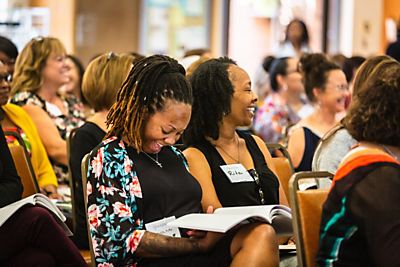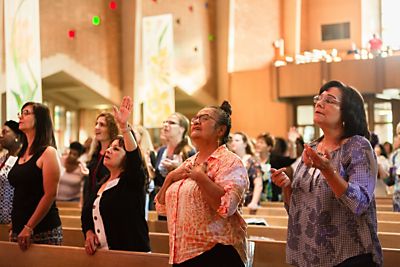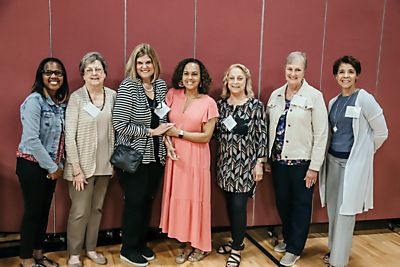 Is God calling you to lead? If so, get the leadership training you need in Knoxville! With real-life application from experts and breakouts sessions to choose from, you can customize your You Lead experience to wherever God is calling you.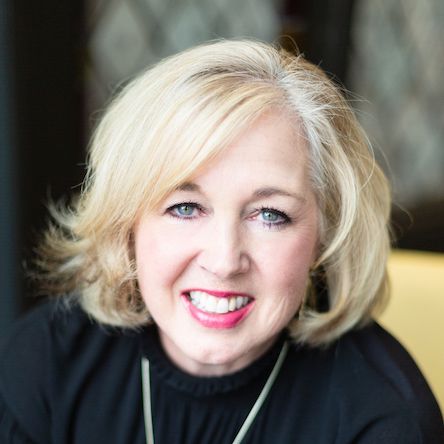 Kelly D. King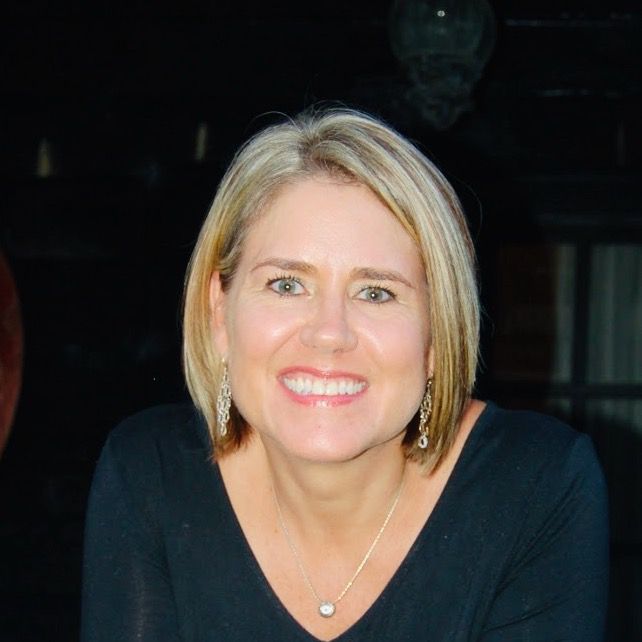 Casey Merrifield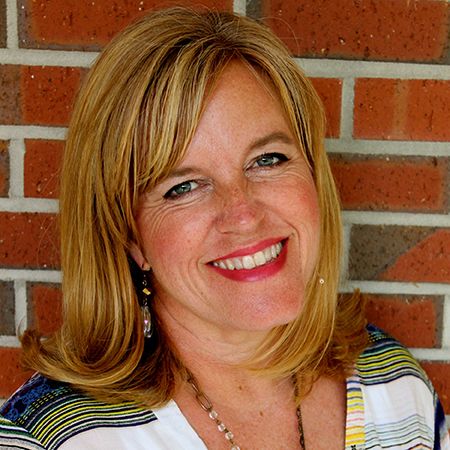 Rachel Lovingood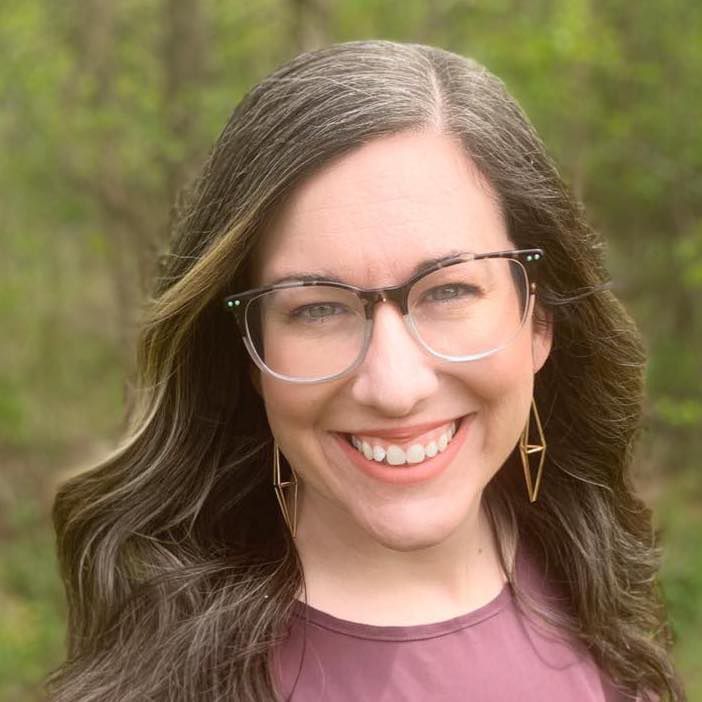 Mary Wiley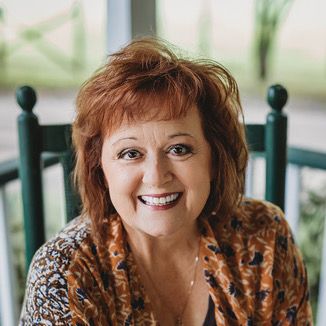 Diane Nix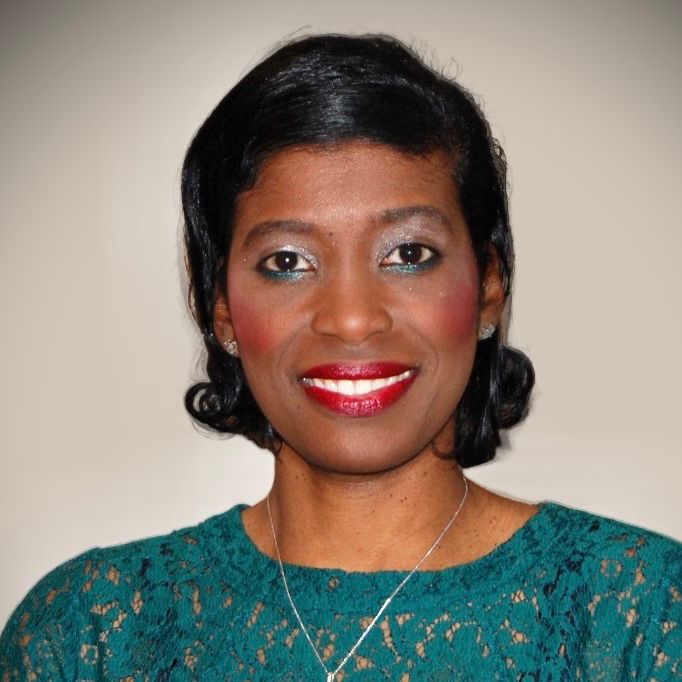 Adrianna Anderson
Breakout Sessions
Ministry to Women Essentials | Kelly D. King (General/Ministry Leadership)
Have you been called to lead women in your local church? Whether you are starting from scratch or in the process of rebuilding, this session will guide you through some basics in assessing your situation and moving forward. Learn principles from the book of Nehemiah and see how the why of ministering to women hasn't changed – the methods have.
Living and Leading a BOLD faith in everyday life | Rachel Lovingood (General/Ministry Leadership )
With the world gone wild and the aggressive culture we live in, now is not the time for believers to shrink back. We were called to this day and time to live a BOLD faith that makes a difference in our everyday lives. Be inspired and encouraged by lessons from the lives of Elijah and Elisha to lead yourself and others to stand firm for the sake of the Gospel.
Follow Me as I Follow Christ: Becoming a Leader Worth Following | Casey Merrifield (General/Ministry Leadership)
Unhealthy leadership is at the pinnacle in our sin-fallen world. Christian leaders, in the marketplace and in ministry, should be modeling Christ in their leadership, but we all have tendencies that can undermine our witness and influence. This session will provide some critical leadership tools that will give you insight into becoming the leader you desire to be so that Christ may be exalted, and you will be able to create a healthy culture to those you lead.
Creativity That Transforms | Kelly D. King (Personal Equipping)
Would you like to be a better Bible study leader or teacher? Want to be more creative in your teaching approach? Discover how to be your creative best whether you are planning an event, teaching the Bible, or leading your team to be more collaborative.
This Girl is On FIRE | Rachel Lovingood (Personal Equipping)
Sometimes we as believers just need to get fired up about things of the Lord! We all want to live our lives full of passion and fire, but the world continually wears us down and quenches our fire. Learn some practical things you can do to protect your passion and build up the fire in you so that you are living the life God desires you to live.
Becoming an Ambassador of Reconciliation in a Racially Divided Culture | Casey Merrifield (Personal Equipping)
Our world is culturally divided, and Christians should be leading the way toward unity and love. The enemy wants to use cultural differences as a reason to war against one another. We must engage this battle with the gospel and be ministers of reconciliation. This session will help you learn to engage this conversation with the mind of Christ and the Word of God as your guide.
Real Talk: Unmasking Mental Health Issues Facing Women Today | Adrianna Anderson (Personal Equipping)
We live in unprecedented times and are facing insurmountable pressure.

Uncertainty is all around us. Mental health issues are rising at alarming rates in the church! In the midst of the pandemic there is an epidemic of mental health issues and it is affecting everyone. This session will expose the lies and stigma that keep women in mental bondage. We will use God's Word as our guide to identify resources and tools that will help equip you to create a safe and open environment where women can be encouraged to break the silence and learn how to take off the masks they wear to hide the pain they are facing.
Bible Study Methods | Kelly D. King (Biblical Literacy)
While we love completing studies that have been written by others, anyone can learn to study the Bible on their own. This session will encourage you to discover various methods of studying Scripture whether it's looking at a specific topic, passage, person, or more. Come ready to open your Bible and discover how to mine the truths of God's word on your own.
Developing Theologically Strong Disciples | Mary Wiley (Biblical Literacy)
Does the Bible really have an answer for the issues we face today? To develop theologically strong disciples who know how to rightly apply what the Bible says to their lives, we must create opportunities for women to know what they believe and why it matters. Join us in discussing the necessary building blocks for forming disciples who stand strong in their faith and live consistently surrendered to God because of their understanding of what the Bible says about God, His Word, and the world.
Love God and Love People | Rachel Lovingood (Biblical Literacy)
The Bible is direct and very clear about our purpose. Investigate what Scripture says about these vital commandments and discover some practical principles and application to help you live a life on impact for the sake of the Kingdom. You will also be encouraged and motivated to lead others in developing lives that put love into action in their everyday lives.
A Biblical Guide to Addressing Conflict & Drama | Casey Merrifield (Biblical Literacy)
Conflict is all around us, and believers have an opportunity to glorify God and be a representation of gospel reconciliation. This session will give you a biblical blue-print for confronting conflict in a way that honors God, honors others, and offers hope to situations and relationships that often seem most difficult to reconcile.
Anxious For Nothing | Diane Nix Personal Equipping (Ministry Wives)
Anxiety comes with ministry. In August 2020, Forbes magazine published an article stating, "…anxiety is the second prevalent mental disorder, with 4o million Americans being affected in the workplace." If this is true, how does a ministry wife navigate a world riddled with anxiety, fear, and worry in her home or ministry? How does the ministry wife set aside her anxious thoughts and live by faith - not to mention lead her family and women in her church to live the same? Join us as we discuss real-life moments of overwhelming anxiety and God's intervention. Discuss ways we win over one of the enemy's greatest weapons against us - our own anxious hearts.
You Lead Knoxville takes place the day before Going Beyond Live with Priscilla Shirer. Bundle the two events and save!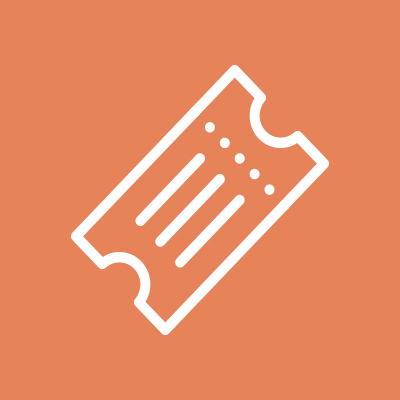 Individual Ticket
$79
One general session, three breakout sessions, panel discussion, and lunch.
Includes general teaching session, three breakout sessions, panel discussion, and several short breaks throughout.

8:00 a.m. Registration Open (coffee available)
8:30 a.m. General Session
9:30 a.m. Break
9:45 a.m. Breakout Session One
10:45 a.m. Break
11:00 a.m. Breakout Session Two
12:00 p.m. Lunch and Q&A Panel Discussion (lunch is included in ticket price)
1:15 p.m. Breakout Session Three
2:15 p.m. Break
2:30 p.m. Take Ten (10 minute leadership helps)
3:30 p.m. Dismiss
Is there a cancellation policy?
Cancellation policy
No refunds or transfers to other events. Our Lifeway Women Event Promise: In a season of uncertainty, if Lifeway cancels this event, you will receive a full refund. We are committed to the safety of our guests.
What if I have special needs?
Special Needs
Handicap seating is available. Please ensure that when you register, you notify our customer service of this need.
Is there a recording policy?
Recording Policy
During this event, Lifeway will be recording (audio and video) and photographing. Most likely, you will be filmed, recorded or photographed as part of the audience or individually. By your attendance, you are granting your permission to be recorded or photographed for commercial purposes and agree to the following: being recorded, filmed or photographed by any means; commercial or any other use of your likeness, voice and words without compensation; specifically waiving all rights of privacy during the filming, recording or photographing and release Lifeway Christian Resources from liability for loss, damage, or compensation from the commercial or other use of your likeness, image, voice or word; compliance with all rules and regulations of Lifeway for this event.
How can I spread the word about You Lead?
We are glad to provide tools to help you promote You Lead in your church, workplace, or community! Download your promo tools here.