You Lead Leadership Training
April 8, 2022
First Baptist Church | Jackson, MS
One-Day Training to Grow Every Woman's Leadership Potential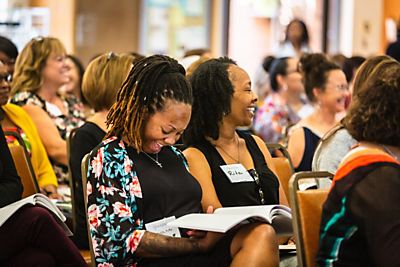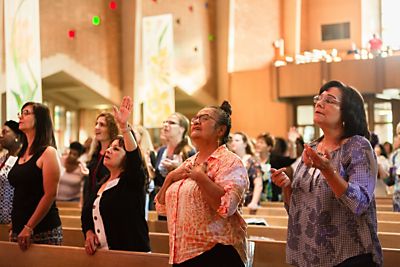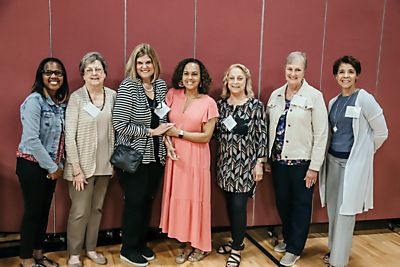 Is God calling you to lead? If so, get the leadership training you need in Jackson! With real-life application from experts and breakouts sessions to choose from, you can customize your You Lead experience to wherever God is calling you.
Breakout Sessions
Ministry to Women Essentials | Kelly D. King (General/Ministry Leadership)
Have you been called to lead women in your local church? Whether you are starting from scratch or in the process of rebuilding, this session will guide you through some basics in assessing your situation and moving forward. Learn principles from the book of Nehemiah and see how the why of ministering to women hasn't changed – the methods have.
Becoming a Peacemaker: Honoring God in the Midst of Conflict | Martha Lawley (General/Ministry Leadership)
Got conflict? Together we will explore the basics of conflict resolution and discover how to respond to conflict in ways that honor God. We will briefly discuss why conflict occurs, the difference between a peacemaker and a peacekeeper, and the different ways people respond to conflict. We will seek to better understand why the church is so vulnerable to conflict and God's plan for healthy conflict resolution.
Ministering to Women in Light of #MeToo and #ChurchToo | Ashley Chesnut (General/Ministry Leadership)
Sadly, one woman is sexually assaulted every 45 seconds in our country. Stats like this demonstrate that abuse affects our families, friend groups, and churches, but how are we as God's people supposed to respond to survivors of abuse? In this session, learn how trauma affects us and how to respond when someone tells you about their abuse.
Creativity That Transforms | Kelly D. King (Personal Equipping)
Would you like to be a better Bible study leader or teacher? Want to be more creative in your teaching approach? Discover how to be your creative best whether you are planning an event, teaching the Bible, or leading your team to be more collaborative.
Coaching Others Toward Success | Martha Lawley (Personal Equipping)
Are you searching for a systematic, effective approach to develop leaders with character and competence? Are you looking for help to disciple people who seem stuck? Coaching can be a helpful tool. Coaching can help others identify important goals and priorities, develop strategies for reaching them and overcome obstacles that crop up along the way. Together we will learn more about coaching, including the nature of the coaching relationship, what is required for successful coaching and things you can begin doing now to incorporate coaching into your ministry.
It's Not Just You: Hope for the Sexually Broken | Ashley Chesnut (Personal Equipping)
How does the gospel offer hope and help to those entrenched in sexual sin? How do we deal with guilt and shame because of sin? Are we always going to struggle with porn, sex addiction, homosexuality, etc.? Join us as we address these questions, discover God's design for sexuality, and unpack how we can experience His forgiveness, restoration, and peace, no matter our sin struggle.
Anxious For Nothing | Diane Nix (Personal Equipping) Ministry Wives
Anxiety comes with ministry. In August 2020, Forbes magazine published an article stating, "…anxiety is the second prevalent mental disorder, with 4o million Americans being affected in the workplace." If this is true, how does a ministry wife navigate a world riddled with anxiety, fear, and worry in her home or ministry? How does the ministry wife set aside her anxious thoughts and live by faith - not to mention lead her family and women in her church to live the same? Join us as we discuss real-life moments of overwhelming anxiety and God's intervention. Discuss ways we win over one of the enemy's greatest weapons against us - our own anxious hearts.
Share Your Faith Through Spiritual Conversations | Tammy Anderson (Personal Equipping)
Attendees will explore how to share their faith through spiritual conversations using their faith stories.
Bible Study Methods | Kelly D. King (Biblical Literacy)
While we love completing studies that have been written by others, anyone can learn to study the Bible on their own. This session will encourage you to discover various methods of studying Scripture whether it's looking at a specific topic, passage, person, or more. Come ready to open your Bible and discover how to mine the truths of God's word on your own.
Life-Changing Bible Study: Just Do It and Live! | Martha Lawley (Biblical Literacy)
We know Bible study is important, but how does God use His Word to change lives? What is the true measure of a successful Bible study? Together we will explore these and other important questions as we seek to develop more effective group Bible study experiences. We will also consider ways to help women move beyond the pursuit of knowledge to lasting life change, effective use of resources, and ideas for creating a culture of continuous transformation through Bible study.
How to Study the Bible in Light of Its Storyline | Ashley Chesnut (Biblical Literacy)
How do we know where a Bible story or book of the Bible falls in the Bible's chronology of events? Why does it matter? Together, we'll gain an understanding of the storyline of Scripture, learn about each of the covenants between God and His people, and demonstrate how this affects our study of God's Word.
You Lead Jackson takes place the day before Going Beyond Live with Priscilla Shirer. Bundle the two events and save!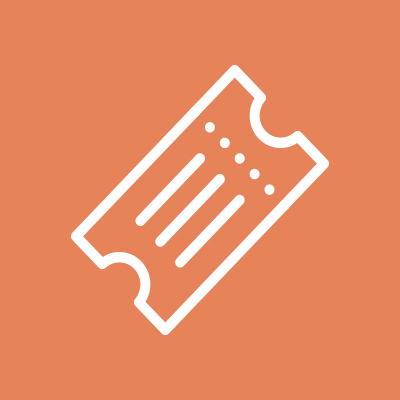 Individual Ticket
$79
One general session, three breakout sessions, panel discussion, and lunch.
You Lead Jackson - First Baptist Church
Includes general teaching session, three breakout sessions, panel discussion, and several short breaks throughout.

8:00 a.m. Registration Open (coffee available)
8:30 a.m. General Session
9:30 a.m. Break
9:45 a.m. Breakout Session One
10:45 a.m. Break
11:00 a.m. Breakout Session Two
12:00 p.m. Lunch and Q&A Panel Discussion (lunch is included in ticket price)
1:15 p.m. Breakout Session Three
2:15 p.m. Break
2:30 p.m. Take Ten (10 minute leadership helps)
3:30 p.m. Dismiss
Is there a cancellation policy?
Cancellation policy
No refunds or transfers to other events. Our Lifeway Women Event Promise: In a season of uncertainty, if Lifeway cancels this event, you will receive a full refund. We are committed to the safety of our guests.
What if I have special needs?
Special Needs
Handicap seating is available. Please ensure that when you register, you notify our customer service of this need.
Is there a recording policy?
Recording Policy
During this event, Lifeway will be recording (audio and video) and photographing. Most likely, you will be filmed, recorded or photographed as part of the audience or individually. By your attendance, you are granting your permission to be recorded or photographed for commercial purposes and agree to the following: being recorded, filmed or photographed by any means; commercial or any other use of your likeness, voice and words without compensation; specifically waiving all rights of privacy during the filming, recording or photographing and release Lifeway Christian Resources from liability for loss, damage, or compensation from the commercial or other use of your likeness, image, voice or word; compliance with all rules and regulations of Lifeway for this event.
How can I spread the word about You Lead?
We are glad to provide tools to help you promote You Lead in your church, workplace, or community! Download your promo tools here.