You Lead Leadership Training
September 23, 2022
Colonial Baptist Church | Baltimore, MD
One-Day Training to Grow Every Woman's Leadership Potential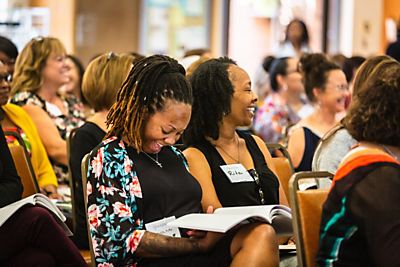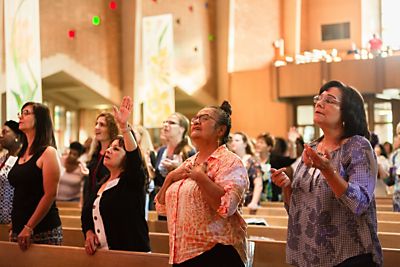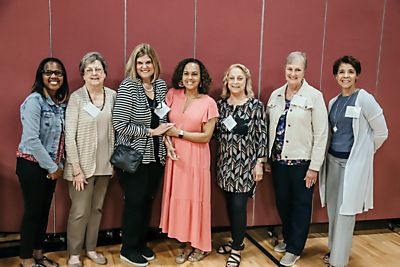 Is God calling you to lead? If so, get the leadership training you need in Baltimore! With real-life application from experts and breakouts sessions to choose from, you can customize your You Lead experience to wherever God is calling you.
Breakout Sessions
Ministry to Women Essentials | Michelle R. Hicks (General/Ministry Leadership)
Have you been called to lead women in your local church? Whether you are starting from scratch or in the process of rebuilding, this session will guide you through some basics in assessing your situation and moving forward. Learn principles from the book of Nehemiah and see how the why of ministering to women hasn't changed – the methods have.
Lessons Being Learned in a COVID-19 World | Melody Knox (General/Ministry Leadership)
Why does the last couple of years seem like we have been walking through a fog? Did we really live through all the deaths, openings and closings of businesses, schools, churches, etc.? What's the latest about a mask—on or off! In this breakout session, Melody will share some of the much-needed lessons she has learned while continuing to live in a COVID-19 world. It has been a joy to be reminded while we were sheltered in, we were never sheltered out from God.
Abound: A Call to Purposeful Servant Leadership | Jessie Seneca (General/Ministry Leadership)
Have you felt God calling you into a leadership role? Now what? Maybe you felt the call many years ago and it has not come to fruition yet or you may be in the throes of that very calling. No matter where you find yourself, together we will unpack your call to a Person, a Purpose, a Passion, and a People, encouraging you to walk with intentionality before God and your team—always abounding in the work of the Lord.
Identifying and Enlisting Leaders | Jessie Seneca (General/Ministry Leadership)
Through this conference session you will see the importance of establishing a well-rounded team and enlisting like-minded people, who are not exactly "mini-me's." You will learn how to identify and enlist those who have the same passion but different giftedness which in turn will make your team successful. My prayer is that through this session you will gain the importance that a servant attitude brings—one that every follower looks for in a good leader. Plus, the importance of stewarding your ministry and others.
Making Practical Ministry Connections | Brenda Croston (General/Ministry Leadership)
New normals and practices have limited how we gather to minister to the women in our spheres. How do we make meaningful ministry connections in a changing environment? Join us as we redefine what it means to "do ministry" in today's church environment.
This Is Girls Ministry | Amanda Mejias (General Leadership)
We would all agree that discipling teen girls is a vital need inside the church, but when you throw out the term "girls ministry", it begins to feel unnecessary or even burdensome. That's because there are so many myths surrounding what girls ministry is and who actually is needed for girls ministry. But if we unpack the truth that girls ministry is really just teen girls discipleship, we will see that everyone (mom, dad, pastor, girls minister, women's minister) has an important role to step into. Come discover how simple it really is to make girls ministry happen right where you are.
Prayer and Patience | Michelle R. Hicks (Personal Equipping)
Prayer and patience were markers of the early Christian Church. Prayer and patience were a way of living and distinguished Christians from other people. Jesus prioritized prayer above the clamor of pressing leadership responsibilities. And God is patiently working across the centuries to accomplish His mission. Both prayer and patience demonstrate a transformation deep in the soul of the believers that changes our words, attitudes, and attitudes as leaders and women of God.
Guiding Grief, While Guiding Others | Brenda Croston (Personal Equipping)
As leaders, we are expected to be a source of comfort and assurance. But what of us when grief's grip settles in our homes? Can we still guide others? Should we? If yes, then how and when? Join us for a biblical look at grief and leading while facing hard times.
An Effective Leader is a Good Follower | Jessie Seneca (Personal Equipping )
The greatest leaders are the closest followers of the one true Leader. How we lead is determined by how well we follow. We must follow Christ first and learn from the earthly leaders God places in our lives. Although some may not be good examples, we can learn from both. The ability to discern good leadership helps us lead others more productively. Who you follow matters—who follows you counts!
How to Write a Devotional | Michelle R. Hicks (Biblical Literacy)
Growing believers in Jesus want to share what God has put on their hearts. Often leaders are asked to share a devotion in written or verbal form because they have the wisdom to help others deepen their relationship with God. In this breakout you will learn how to write a devotional message that draws spiritual truth from Scripture to encourage and inspire others in their walk of faith.
Successfully Studying Scripture | Brenda Croston (Biblical Literacy)
"Study your Bible!" they say. But how? Join this interactive session as we walk through a proven Bible study method. Grab your favorite Bible, journal, and/or notetaking device, and get ready to study in community!
You Lead Baltimore takes place the day before Going Beyond Live with Priscilla Shirer. Bundle the two events and save!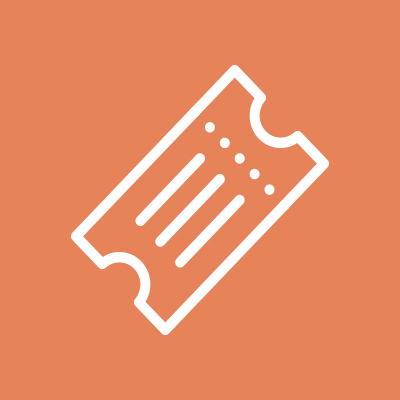 Individual Ticket
$79
One general session, three breakout sessions, panel discussion, and lunch.
Bundle with Going Beyond Live
$144
Save $20 when you bundle both events.
Access to You Lead and Going Beyond Live.
Register for Bundle
You Lead Baltimore - Colonial Baptist Church
Includes general teaching session, three breakout sessions, panel discussion, and several short breaks throughout.

8:00 a.m. Registration Open (coffee available)
8:30 a.m. General Session
9:30 a.m. Break
9:45 a.m. Breakout Session One
10:45 a.m. Break
11:00 a.m. Breakout Session Two
12:00 p.m. Lunch and Q&A Panel Discussion (lunch is included in ticket price)
1:15 p.m. Breakout Session Three
2:15 p.m. Break
2:30 p.m. Take Ten (10 minute leadership helps)
3:30 p.m. Dismiss
Is there a cancellation policy?
Cancellation policy
No refunds or transfers to other events. Our Lifeway Women Event Promise: In a season of uncertainty, if Lifeway cancels this event, you will receive a full refund. We are committed to the safety of our guests.
What if I have special needs?
Special Needs
Handicap seating is available. Please ensure that when you register, you notify our customer service of this need.
Is there a recording policy?
Recording Policy
During this event, Lifeway will be recording (audio and video) and photographing. Most likely, you will be filmed, recorded or photographed as part of the audience or individually. By your attendance, you are granting your permission to be recorded or photographed for commercial purposes and agree to the following: being recorded, filmed or photographed by any means; commercial or any other use of your likeness, voice and words without compensation; specifically waiving all rights of privacy during the filming, recording or photographing and release Lifeway Christian Resources from liability for loss, damage, or compensation from the commercial or other use of your likeness, image, voice or word; compliance with all rules and regulations of Lifeway for this event.
How can I spread the word about You Lead?
We are glad to provide tools to help you promote You Lead in your church, workplace, or community! Download your promo tools here.