You Lead Leadership Training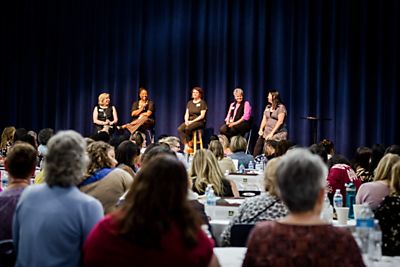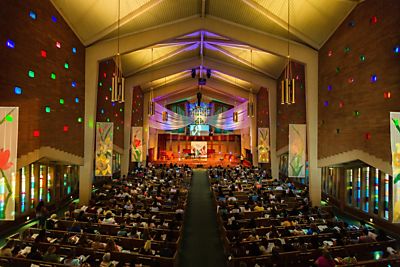 At You Lead, you will:

Gain personalized training as the You Lead team works with leaders in individual cities to meet the needs of the women from that region
Build your own experience through breakout sessions to focus on what you need to learn most
Find spiritual refreshment in prayer, worship, and community to live out your calling better than before
Connect personally with session speakers to build relationships long after the event ends
You Lead Wichita - Central Community Church
Bundle Registration Options
Going Beyond Live
+ You Lead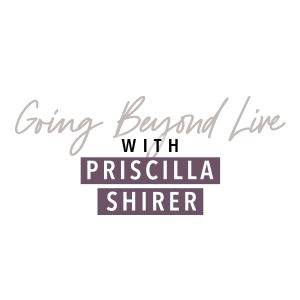 Stay for an event with Priscilla Shirer and Anthony Evans.
Learn more about Going Beyong Live.
8:00 a.m. Registration Open (coffee available)
8:30 a.m. General Session
9:30 a.m. Break
9:45 a.m. Breakout Session One
10:45 a.m. Break
11:00 a.m. Breakout Session Two
12:00 p.m. Lunch and Q&A Panel Discussion (lunch is included in ticket price)
1:15 p.m. Breakout Session Three
2:15 p.m. Break
2:30 p.m. Take Ten (10 minute leadership helps)
3:30 p.m. Dismiss
Doors open 15 minutes early for attendees with special physical needs and one companion. The Lifeway staff reserves the right to open doors earlier than published times due to inclement weather, heavy crowds or any other reason deemed necessary by venue.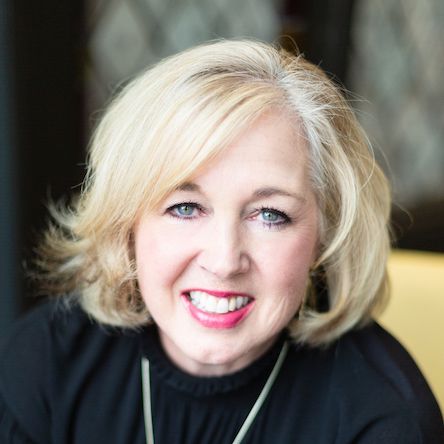 Kelly King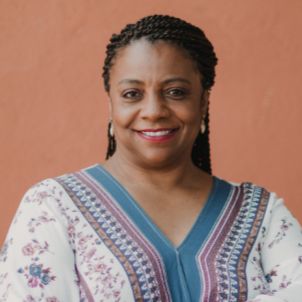 Marshelle Wilburn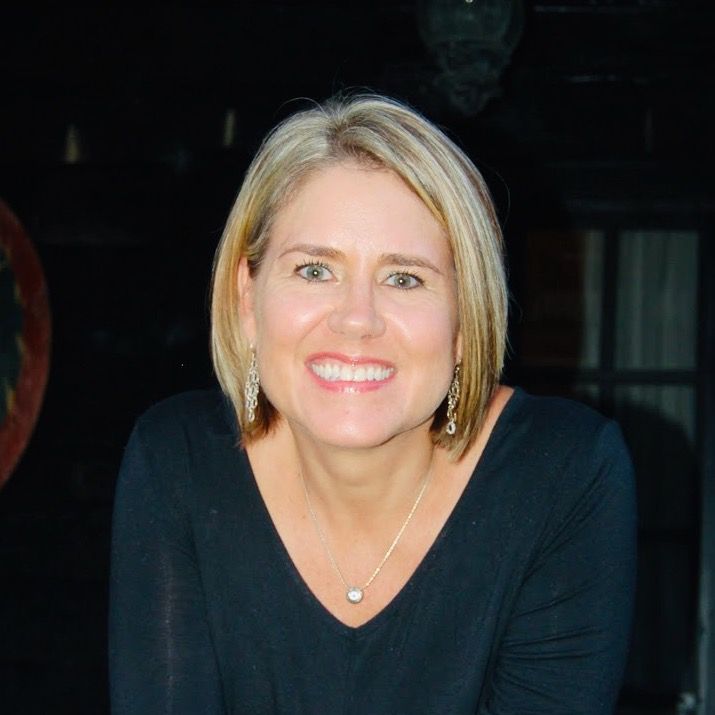 Casey Merrifield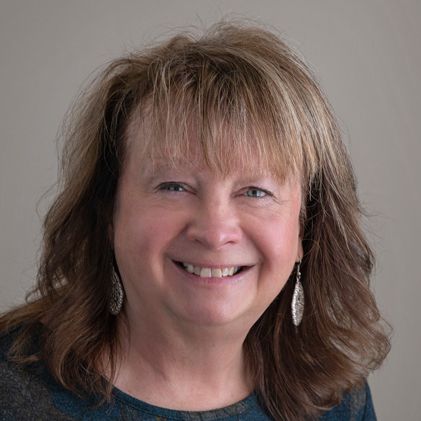 Mari Parker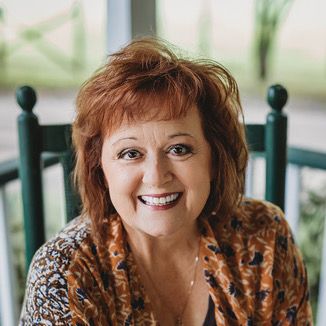 Diane Nix
Kelly King
Ministry to Women Essentials
General/Ministry Leadership
Have you been called to lead women in your local church? Whether you are starting from scratch or in the process of rebuilding, this session will guide you through some basics in assessing your situation and moving forward. Learn principles from the book of Nehemiah and see how the why of ministering to women hasn't changed – the methods have.

Creativity That Transforms
Personal Equipping
Would you like to be a better Bible study leader or teacher? Want to be more creative in your teaching approach? Discover how to be your creative best whether you are planning an event, teaching the Bible, or leading your team to be more collaborative.

Bible Study Methods
Biblical Literacy
While we love completing studies that have been written by others, anyone can learn to study the Bible on their own. This session will encourage you to discover various methods of studying Scripture whether it's looking at a specific topic, passage, person, or more. Come ready to open your Bible and discover how to mine the truths of God's word on your own.
Casey Merrifield
Follow Me as I Follow Christ: Becoming a Leader Worth Following
General/Ministry Leadership
Ministry or marketplace leaders have a unique privilege to influence others, and yet they often sabotage that influence unknowingly. This session will cover some fundamental leadership tools that will give you a strong, biblical perspective on how Christ led. It will also give you simple ways to increase your influence and allow you to leave a faithful impact in every circle of influence.
A Biblical Guide to Dealing with Drama and Conflict
Biblical Literacy
Not all conflict is sin, but all sin leads to conflict. Our greatest weapon in the fight for peacemaking is to use God's Word as our guide. This session will give you a biblical foundation for how to handle conflict in a way that honors God and allows you to model for other women a lifestyle of peacemaking. When leaders begin practicing these biblical principles, we glorify God and promote unity amongst God's people.
Becoming Ambassadors of Reconciliation in a Racially Divided Culture
Personal Equipping
The Racial divide in our country is a relevant conversation in the body of Christ. And yet many of us do not even know where to begin to engage this conversation and become true ambassadors of reconciliation. This session will give you a framework to enter this conversation with the heart of Christ. You will walk away with practical steps to engage the racial reconciliation conversation with a hope for gospel impact and true bridge building where there is divide.
Marshelle Wilburn
Guide to Navigating the Rainbow: Charting the Waters of Queer Culture
General/Ministry Leadership
Today's culture is extremely different than just a decade ago where we find ourselves amidst redefinitions of gender, sex, marriage and family. Regrettably the church has found itself decades behind our changing world and often ill-equipped to have a viable understanding and response to changing times. As leaders, it's our opportunity to ensure we are equipped with current contextual information and biblical truths that don't change to provide a GOSPEL centered response to a world seeking truth and love. In this session, we'll tackle a very challenging topic with wisdom and grace and the hope of developing a Christ-compelled compassion through a gospel- focused lens for the Queer Culture.
Better Love: Sharing the Love of Christ through God's Word in the Midst of Social Crisis
Biblical Literacy
As we find ourselves in the midst of constant social crisis with issues such as homelessness, sex trafficking, racial tensions, and postpandemic effects on families, children and educational systems, how do we, as Christ's representatives to this hurting world, provide a message of compassion, hope, and action? We'll delve into a brief summary of some of the startling statistics related to these cultural issues to develop an understanding of the urgent need for us to take action within our spheres of influence. Challenge yourself to learn how to use God's Word to BETTER LOVE those in need within our communities who are suffering in the midst of social crisis.

Leading Your Self Well: The Priority of Our C.A.R.E.
Personal Equipping
A major component of leadership is guiding and caring for others. Leaders will often be passionate about ensuring the care of those they lead while sacrificially negligent of caring for self. Airplane safety instructions require passengers to put their own oxygen mask on first before assisting others correlates to what is vital for effective, consistent leadership. In this session we will explore some important components of Self-C.A.R.E. with the objectives of personal assessment for areas of self-negligence, identifying ways to improve self-care, and setting goals to maintain a vibrant leadership. Learn how to lead your Self well in order to lead others well.
Diane Nix
The Secret Life of the Ministry Wife
Personal Equipping

The life of a ministry wife can be daunting. Ministry will take you to the heights of spiritual victory and the lowest valleys of defeat, depression, and discouragement! There will be days of great joy, and there will be days of deep sorrow but take heart Jesus has called you. He will celebrate with you and call those days of joy to mind when the days of grief come. There are some secrets that hold us fast when we can't see what the future holds. Join Diane and others as we discuss a few secrets that encourage us to "press on" when life seems to press in!
Mari Parker
You Do You
Personal Equipping
We hear this phrase a lot in our culture today, meaning everyone is okay to do what they want. If it makes you happy/fulfilled/healthy...You do you! It seems to serve as an excuse for choices and actions. But what response does scripture say? We're going to take a look at the scriptural fallacies of you do you, and in the process examine our leadership style to see if we have bought in to You Do You.
Registration Details
Phone: 800.254.2022 Fax: 615.251.3730

Cancellation Policy: No refunds or transfers to other events.
Our Lifeway Women Event Promise: In a season of uncertainty, if Lifeway cancels this event, you will receive a full refund. We are committed to the safety of our guests.
COVID-19 Statement
Lifeway is committed to following all recommended health and safety guidelines for each event.
This will include:
Wearing face coverings (if required locally at the time of the event)
Offering hand sanitizer
Additional cleaning measures
Social distancing in seating, ingress and egress, and queuing lines
Attendees will be notified of specific measures as we get closer to the event.
Those who are experiencing COVID-19 symptoms should not attend the event. If your event is canceled by the venue or Lifeway, a full refund will be issued.
Special Needs
Handicap Seating is available. Please ensure that when you register, you notify our customer service of this need.
Recording Policy
During this event, Lifeway will be recording (audio and video) and photographing. Most likely, you will be filmed, recorded or photographed as part of the audience or individually. By your attendance, you are granting your permission to be recorded or photographed for commercial purposes and agree to the following: being recorded, filmed or photographed by any means; commercial or any other use of your likeness, voice and words without compensation; specifically waving all rights of privacy during the filming, recording or photographing and release Lifeway Christian Resources from liability for loss, damage, or compensation from the commercial or other use of your likeness, image, voice or word; compliance with all rules and regulations of Lifeway for this event.