Women's Leadership Forum
November 11-13, 2021 (Thursday - Saturday)

Long Hollow Baptist Church | Nashville, TN
GET EQUIPPED TO CARRY OUT YOUR CALLING
Let's face it: the call to leadership can be a challenge. Whether you're leading in the church or the workplace, as a volunteer or as a staff member, at Lifeway Women's Leadership Forum you'll gain skills and strategies to grow as a leader wherever God has planted you. After three days of training with real-life application from seasoned leaders, you'll leave feeling equipped and encouraged to continue walking boldly into God's call for your life.
2021 THEME: CONFIDENT
The person who trusts in the Lord, whose confidence is indeed in the Lord, is blessed. Jeremiah 17:7
Unshakeable confidence, bold courage, and assured wisdom—these are all attributes we want to describe our leadership. The world tells us to find these things within ourselves, but we know the Truth: real confidence can only be found in the Lord. At Forum 2021, you'll learn how to root your leadership in the unchangeable character of Christ.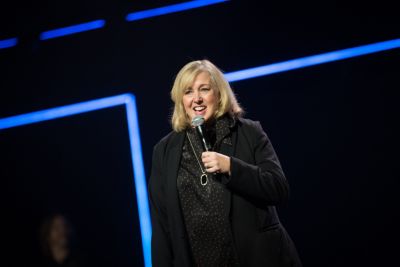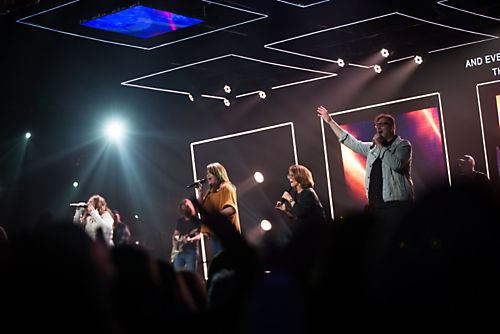 At Forum you will:
Gain spiritual refreshment sitting under the teaching of of today's top ministry leaders and authors
Refocus your heart by worshipping alongside hundreds of women who are in the trenches of leadership along with you
Learn a wide variety of leadership skills and strategies through more than 20 personalized breakout sessions led by experienced leaders
Find community among peers who, like you, are ministering in the local church, the workplace, and their homes
Kelly Minter
Author, speaker, worship leader, songwriter, and musician
Kristi McLelland
Founder and Director of New Lens Biblical Studies
Speaker, Teacher, and Professor at Williamson College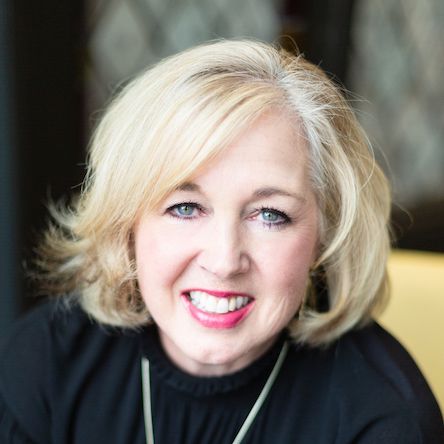 Kelly King
Manager of Magazines/Devotional Publishing and Women's Ministry Training at Lifeway Christian Resources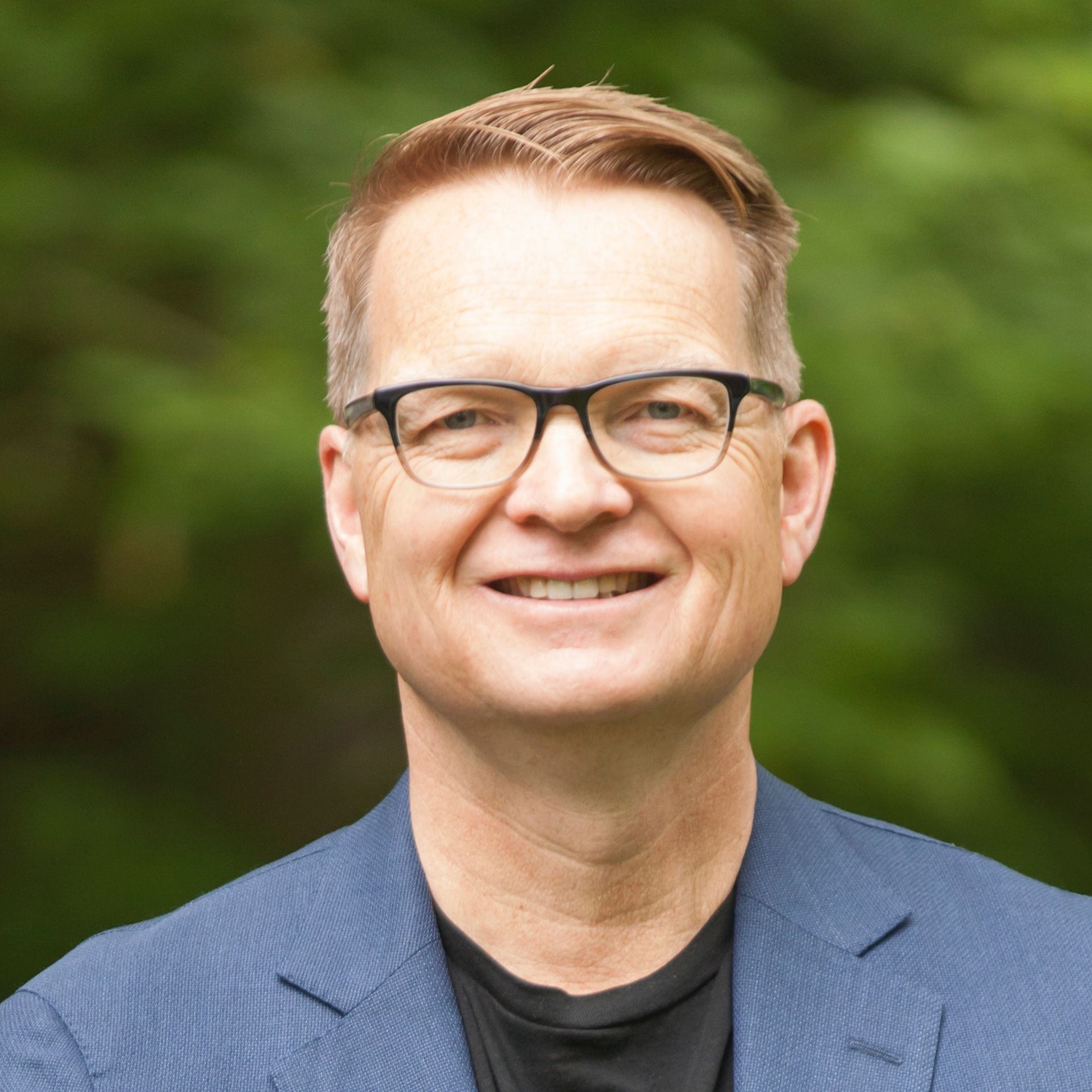 Carey Nieuwhof
Founding Pastor of Connexus Church
Host of The Carey Nieuwhof Leadership Podcast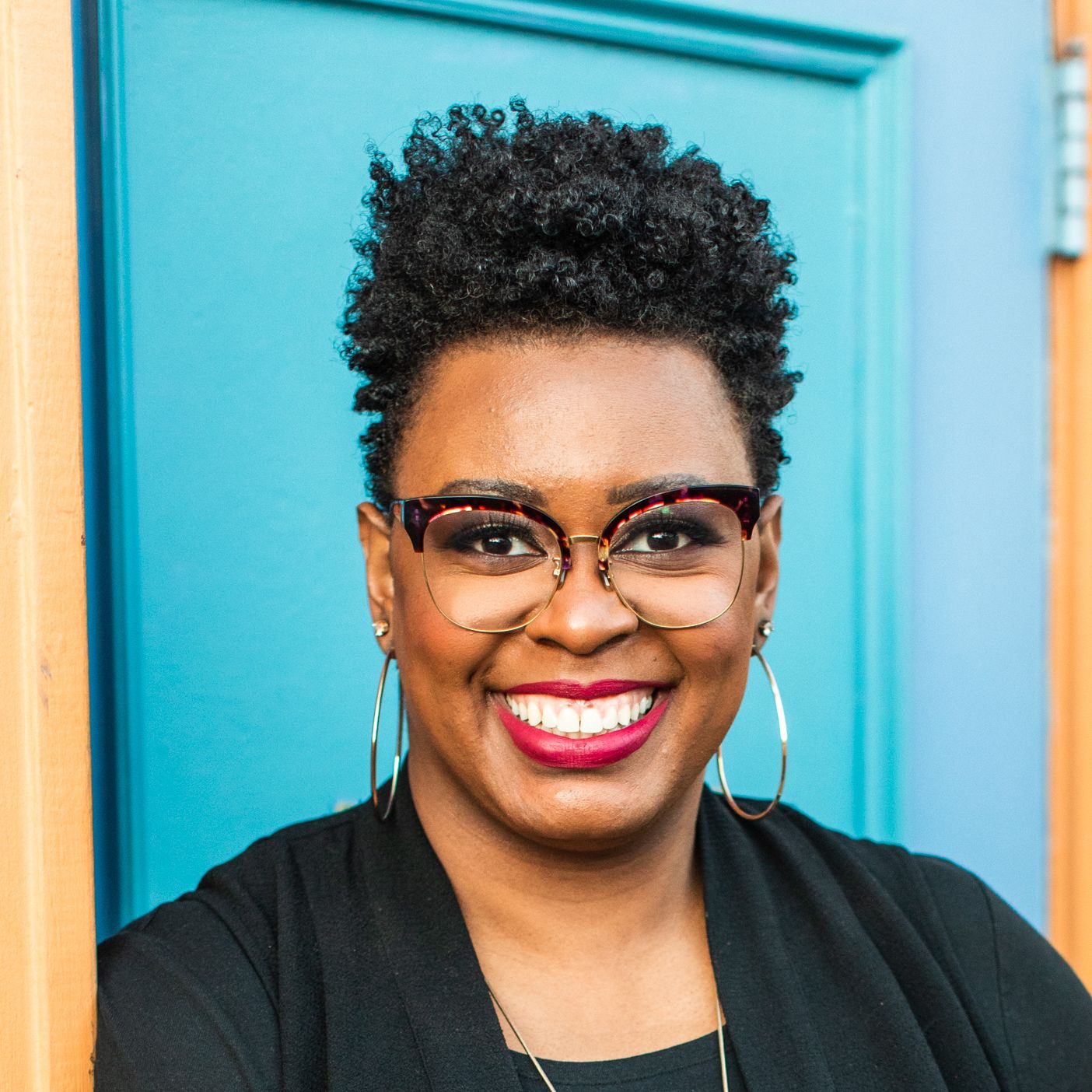 Elizabeth Woodson
Institute Classes and Curriculum Director at The Village Church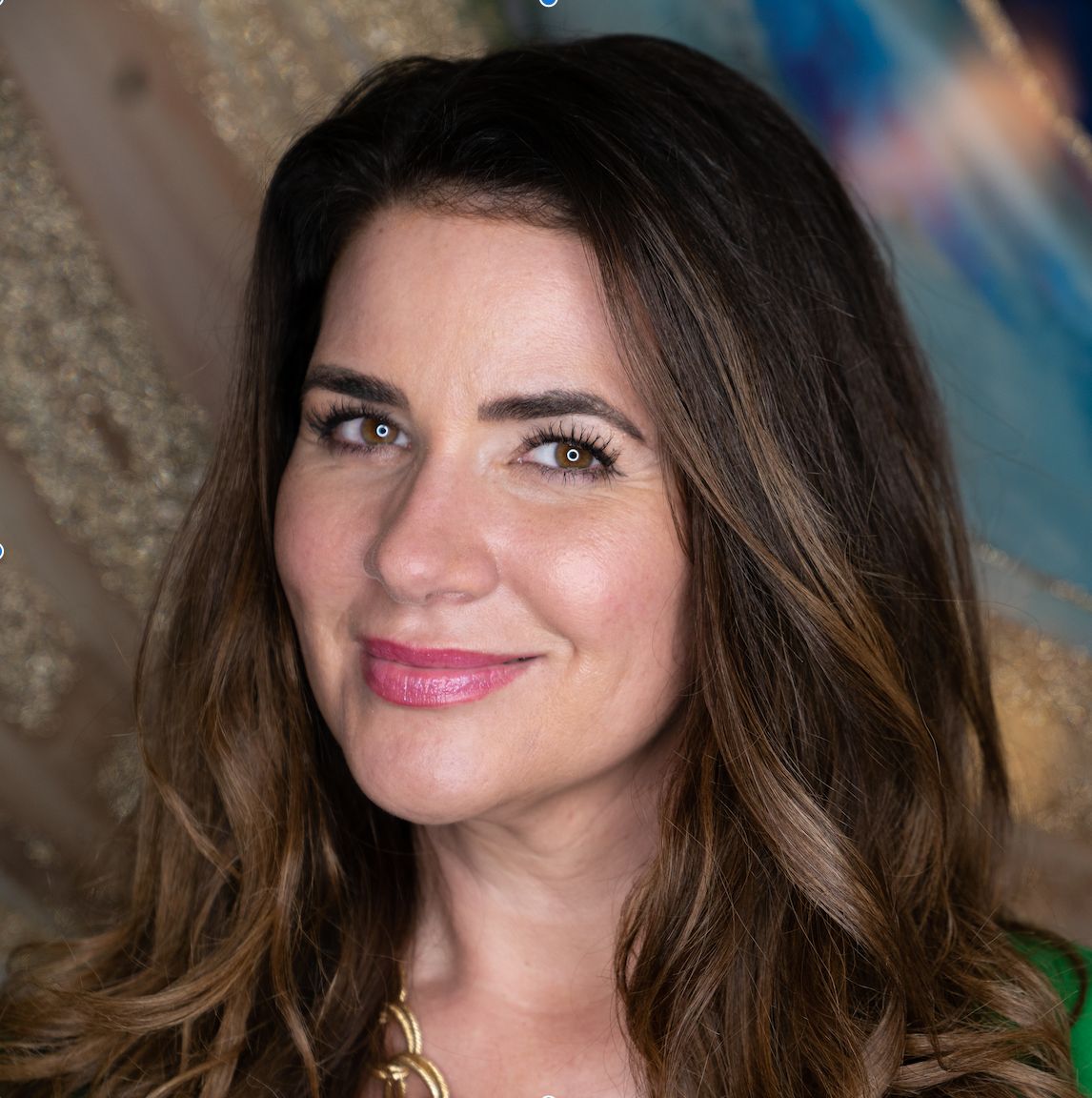 Tara-Leigh Cobble
Host of The Bible Recap Podcast and The God Shot radio show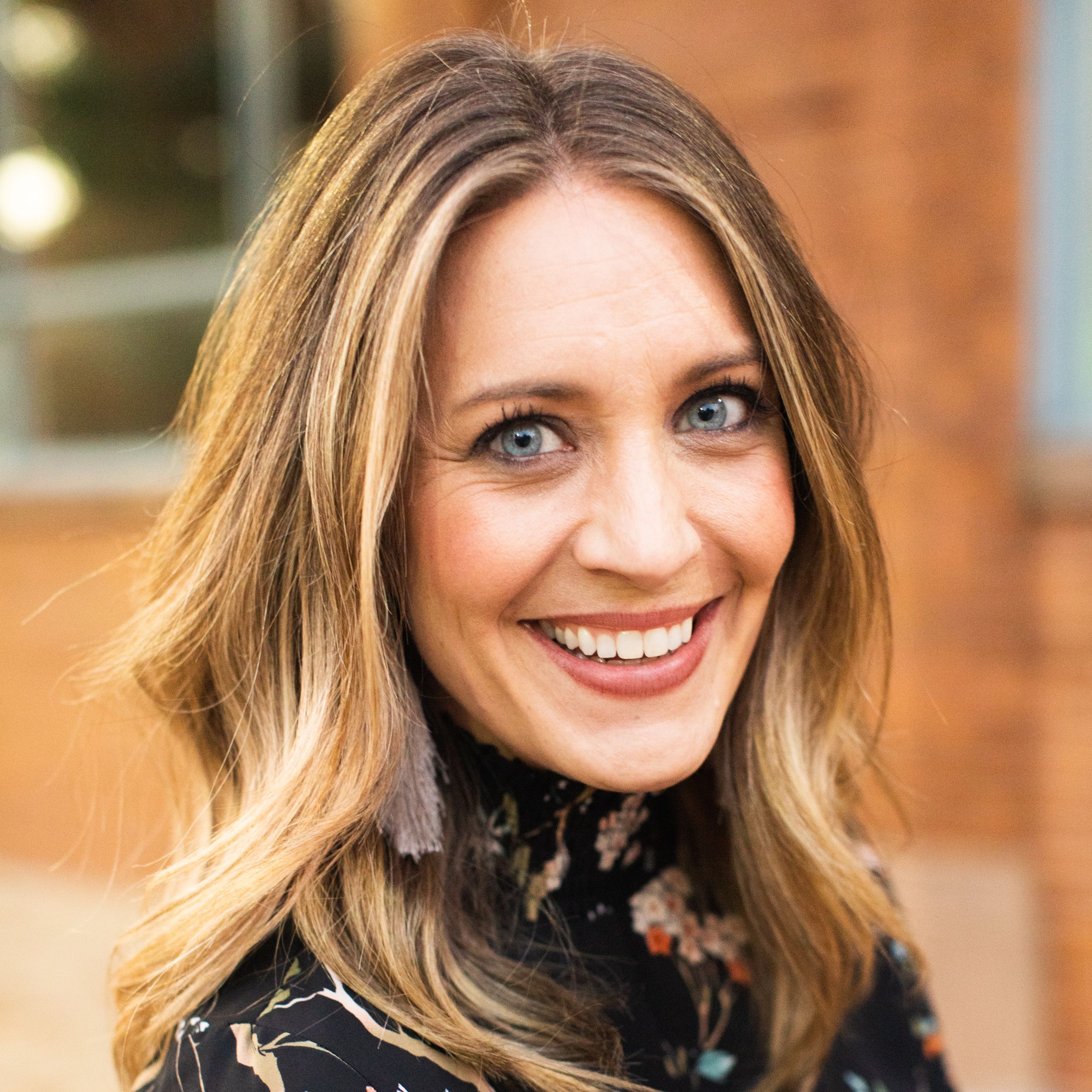 Lauren Chandler
Worship leader
Whitney Capps
Event Emcee

Ministry Training
It's Not Just You: Sexual Discipleship for Christian Women | Ashley Chesnut
As we encounter sexual acts that aren't explicitly mentioned in Scripture, how do we know they're sin? Why is God worth following when His commands about sexuality go against what I desire? Together, we'll discuss six aspects of God's design for sex, how to know whether a sexual act is sin, and how to disciple someone in the area of sexuality.
The Wait After the Call & How to Abound in that Call | Jessie Seneca
Have you felt God calling you into a leadership role? Now what? Maybe you felt the call many years ago and it has not come to fruition yet and you find yourself in the waiting game or you may be in the throes of that very calling. No matter where you find yourself, together we will unpack your call to a Person, a Purpose, a Passion, and a People, encouraging you to walk with intentionality before God and your team—Always abounding in the work of the Lord." We will discuss the success of ministry and how to fulfill God's purpose for your lives, the difference between being called-in and called-out of ministry, lessons learned in the waiting room, and what it will take to have an I-will-finish-this-task mentality.
Counterfeit Comforts: Looking For Relief in All the Wrong Places | Melissa Spoelstra
Leadership can sometimes leave us weary - even on the other side of ministry highs. The prophet Isaiah warned God's people to exercise caution concerning where they looked for comfort to ease life's difficulties. When tasks overwhelm us and people criticize our hard work, it can be tempting to escape with TV and ice cream. As leaders we can heed Isaiah's call to receive comfort from God rather than counterfeits.
Develop Any Disciple: A 5-Step Discipleship Method that Works! | Ashley Marivittori Gorman
We all agree that we should be making disciples—the real question is how? What does it look like in the busy and the bustle of daily life to develop another woman in the faith, deeply discipling her to look more like Christ and walk with Him no matter what? Whether it's a casual friendship, a one-on-one mentorship, or a gal in your small group the Lord has put in your heart, in this 5-step discipleship method, Ashley Marivittori Gorman will show you how to develop any disciple in key areas of their Christian journey.
Anatomy of a Miracle: The Jaw-Dropping Discovery of Divine Microsomal Redemption On Every Page of Holy Writ! | Lisa Harper
When reading God's Word it sometimes appears He went through a personality change—from a uni-browed librarian enforcing the rules in the Old Testament to a gentle carpenter hugging lepers in the New. Thankfully, in this breakout session, Lisa Harper uses her signature wit, theological acumen and captivating storytelling to explain how our Creator Redeemer's unconditional love is woven throughout Scripture – even in the often overlooked and misunderstood passages. So bring your darling Forum self to this session for some engaging exegesis tips, as well as to rediscover that you've always been the object of His affection!
Developing a Biblical Perspective of Women | Alicia Wong
Have you wondered what the debate between complementarians and egalitarians is all about? In this session, we will not only look at those two perspectives, but also delve into what that means and what that looks like as we think about ministry to women. The focus will be on developing a biblical perspective of women by discussing key biblical passages and examining the lives of the women in the Bible.
Ministry Considerations for a "Post" Pandemic World | Brenda Croston
As we emerge from an unexpected season of worldwide sickness, what should we do next? What should our ministries to women look like? Do we have answers, solutions, or even the right methods to minister to the aftermath of COVID-19? Certainly, no one has all the answers as this time has been one of trial and error. However, we can look at current data and the way we have ministered in the past to develop a post pandemic ministry that will matter! Join us.
Personal Equipping
Practicing the Presence of God | Kandi Gallaty
In our Christian journey we don't only want to survive but to thrive! The secret to thriving is abiding in Christ. This session will discuss practical ways on how to continually abide and practice the presence of God daily.
Sabbath Rest: What is it and how do I get it? | Denise O'Donoghue
In Mark 2:27-28 we read, "And He said to them, 'The Sabbath was made for man, and not man for the Sabbath. Therefore the Son of Man is also Lord of the Sabbath." If the Sabbath was made for us, what does that mean? How do we receive and use this gift? In this breakout we will explore what Sabbath rest means for us in the 21st century and how to realize its benefits.
Burnout, Brokenness, and the Beauty of Grace: Truths for the Well-Watered Woman | Gretchen Saffles
Have you ever wanted to hide your brokenness from others so much that it kept you from experiencing true life in Christ? You are not alone. Ever since the Garden of Eden, humans have hidden behind brokenness. Jesus came to set us free, to break through our brokenness through being broken for us on the cross. Breakdowns often lead to breakthroughs which God uses to break apart the lies and strongholds gripping us. We weren't made to walk alone. But first, we must be willing to walk broken, knowing Jesus is with us, loving us every step of the way.
The Everyday Gospel: Learning How To Apply the Gospel to Your Everyday Life | Elizabeth Woodson
While the gospel is the foundation of our faith, sometimes it's hard to connect it to the ordinary moments of our lives. As a result, we struggle to understand how the good news of our salvation affects us at home, work, and in our relationships. In this session, we will unpack the deep truths of the gospel, learning how to communicate the change and transformation it brings to every area of life.
Recognizing God's Nudges and Leaping Out on Faith | Nicole Staples
Change can be challenging. Moving forward without answers or a complete road map requires faith. But beautiful things happen when you know you, know the God in you, and choose to obey.
General Leadership
Leading With Multicultural Lenses | Y Bonesteele
The global world is more local than ever. There is an opportunity to reach the nations in your own backyard. Do you have a desire for more diversity in your ministry? Do you have a multicultural network and want to lead and serve them better? Learn biblical and practical whys and hows on leading with multicultural lenses.
Leading and Grieving: When Leadership Requires Us to Lead Through Our Own Pain | Paige Clayton Greene
The past year and a half have held so much tragedy, turmoil, and heaviness in our world. During that time, the normal rhythms of life and death continue. Whatever happens around us, leaders are still expected to lead and even ramp up to face the ever-increasing challenges around us. But we are not robots! Leaders also need soul care as they carry their own burdens and those of others. This session will provide helpful Ideas and encouragement from a counseling perspective for weary leaders.
Leading through Change: Lessons from a Second Chair Leader | Terri Stovall
When a ministry or organization goes through change and transition, leading from the second chair can be especially challenging. This session addresses those challenges and gives practical insight to help the leader thrive, not just survive, through transition.
The Unexpected Leader | Missie Branch
Looking around and comparing ourselves to other leaders may convince you that where you are or what you have now is inadequate for God to use. This makes it easy to overlook the plans that He has and allows us to forget that He is the one who crafts us for great works. In this breakout we will discuss necessary tools for effective leadership and the ways that God is able to make use of our unique experiences, equip us, and grow us towards a rich and edifying leadership journey.
2021 Women's Leadership Forum - Long Hollow Baptist Church
Address
3031 Long Hollow Pike
Nashville (Hendersonville), TN 37075
Get Directions
Registration Information
$175 Early Bird - Valid through August 11, 2021
$195 Regular
Phone: 800.254.2022 Fax: 615.251.3730
What Registration Includes
More than a dozen hours of powerful leadership training from today's top leaders and authors
Boxed lunch Thursday and Friday
Freebies and giveaways all weekend long
And much more!
Cancellation Policy
No refunds or transfers to other events.
Our Lifeway Women Event Promise:
In a season of uncertainty, if Lifeway cancels this event, you will receive a full refund. We are committed to the safety of our guests.
Special Needs
Handicap Seating is available if indicated during registration. Please ensure that when you register, you notify our customer service of this need.
Recording Policy
During this event, Lifeway will be recording (audio and video) and photographing. Most likely, you will be filmed, recorded or photographed as part of the audience or individually. By your attendance, you are granting your permission to be recorded or photographed for commercial purposes and agree to the following: being recorded, filmed or photographed by any means; commercial or any other use of your likeness, voice and words without compensation; specifically waving all rights of privacy during the filming, recording or photographing and release Lifeway Christian Resources from liability for loss, damage, or compensation from the commercial or other use of your likeness, image, voice or word; compliance with all rules and regulations of Lifeway for this event.
Booking Code
Hotels
Reservation #
Room Rate
Distance to Venue
Included in Rate
Women's Forum 2021
Hilton Garden Inn Gallatin
1460 Tulip Poplar Drive
Gallatin, TN 37066
615.265.0342
$129.00
9.2 miles
WiFi, Parking, Fitness Center, Indoor Pool
Women's Forum 2021

Country Inn & Suites by Radisson Goodlettsville
641 Wade Circle
Goodlettsville, TN 37072
615.851.4444
$99.00
9 miles
WiFi, Breakfast, Parking, Fitness Center, Indoor Pool
Women's Forum 2021

Hampton Inn Gallatin
980 Village Green Crossing
Gallatin, TN 37066
615.206.9595
$129.00
9.5 miles
WiFi, Breakfast, Parking, Fitness Center, Outdoor Pool
Women's Forum 2021

TownePlace Suites Nashville Goodlettsville
830 Conference Drive
Goodlettsville, TN 37072
800.228.9290
$141.00
7.4 miles
WiFi, Breakfast, Parking, Fitness Center, Indoor Pool
Women's Forum 2021

Courtyard Nashville Goodlettsville
865 Conference Drive
Goodlettsville, TN 37072
800.321.2211
$129.00
7 miles
WiFi, Parking, Fitness Center, Indoor Pool
Women's Forum 2021

Holiday Inn Express Nashville/Hendersonville
615 East Main Street
Hendersonville, TN 37075
615.824.0022
$124.000
6.9 miles
WiFi, Breakfast, Parking, Fitness Center, Outdoor Pool
Women's Forum 2021
Hyatt Place Nashville Hendersonville
330 East Main Street
Hendersonville, TN 37075
888.463.5598
$134.00
5.5 miles
WiFi, Breakfast, Parking, Fitness Center, Outdoor Pool
Women's Forum 2021
Country Inn & Suites by Radisson Nashville
210 Rudy Circle
Nashville, TN 37214
615.851.4444
$109.00
19.1 miles
WiFi, Parking, Outdoor Pool
Women's Forum 2021
Hampton Inn & Suites Nashville/Hendersonville
11 Saundersville Road
Hendersonville, TN 37075
615.751.5066
$129.00
4.3 miles
WiFi, Breakfast, Parking, Fitness Center, Indoor Pool
Women's Forum 2021
Hampton Inn & Suites Nashville/Goodlettsville
860 Conference Drive
Goodlettsville, TN 37072
800.774.1500
$109.00
7.1 miles
WiFi, Breakfast, Parking, Fitness Center, Outdoor Pool
Women's Forum 2021
Wingate by Wyndham Goodlettsville
202 Northgate Circle
Goodlettsville, TN 37072
615.851.2828
$99.00
6.8 miles

WiFi, Breakfast, Parking, Outdoor Pool
Schedule
Thursday, November 11
9:00-10:30 am Registration Opens
10:30-11:30 am Pre-Conference - Breakout 1
11:30 am Lunch on site
1:00 pm Doors open
1:30-3:30 pm General Session 1
3:30-4:00 pm Break
4:00-5:00 pm Breakout 2
5:00-7:00 pm Dinner on your own
6:30 pm Doors open
7:00-9:00 pm General Session 2
9:00 pm Dismiss
Friday, November 12
8:30 am Doors open
9:00-10:30 am General Session 3
10:30-11:00 am Break
11:00 am-12:00 pm Breakout 3
12:00-2:00 pm Lunch on site
1:30 pm Doors Open
2:00-3:30 pm General Session 4
3:30-4:00 pm Break
4:00-5:00 pm Breakout 4
5:00-6:30 pm Dinner on your own
6:30 pm Doors open
7:00-9:00 pm General Session 5
9:00 pm Dismiss
Saturday, November 13
8:30 am Doors open
9:00-10:00 am Breakout 5
10:00-10:30 am Break
10:00 am Doors open
10:30 am-12:00 pm General Session 6
12:00 pm Dismiss
Sponsorship Information
Lifeway Women's Leadership Forum is Lifeway's most important event of the year for Women's Ministry leaders and for women who lead in the marketplace. These leaders are professionals and volunteers who hold leadership positions and women who serve as the decision makers for their church's women's ministry. Your sponsorship and participation will give you the opportunity to reach this target group in a direct, powerful, and creative way.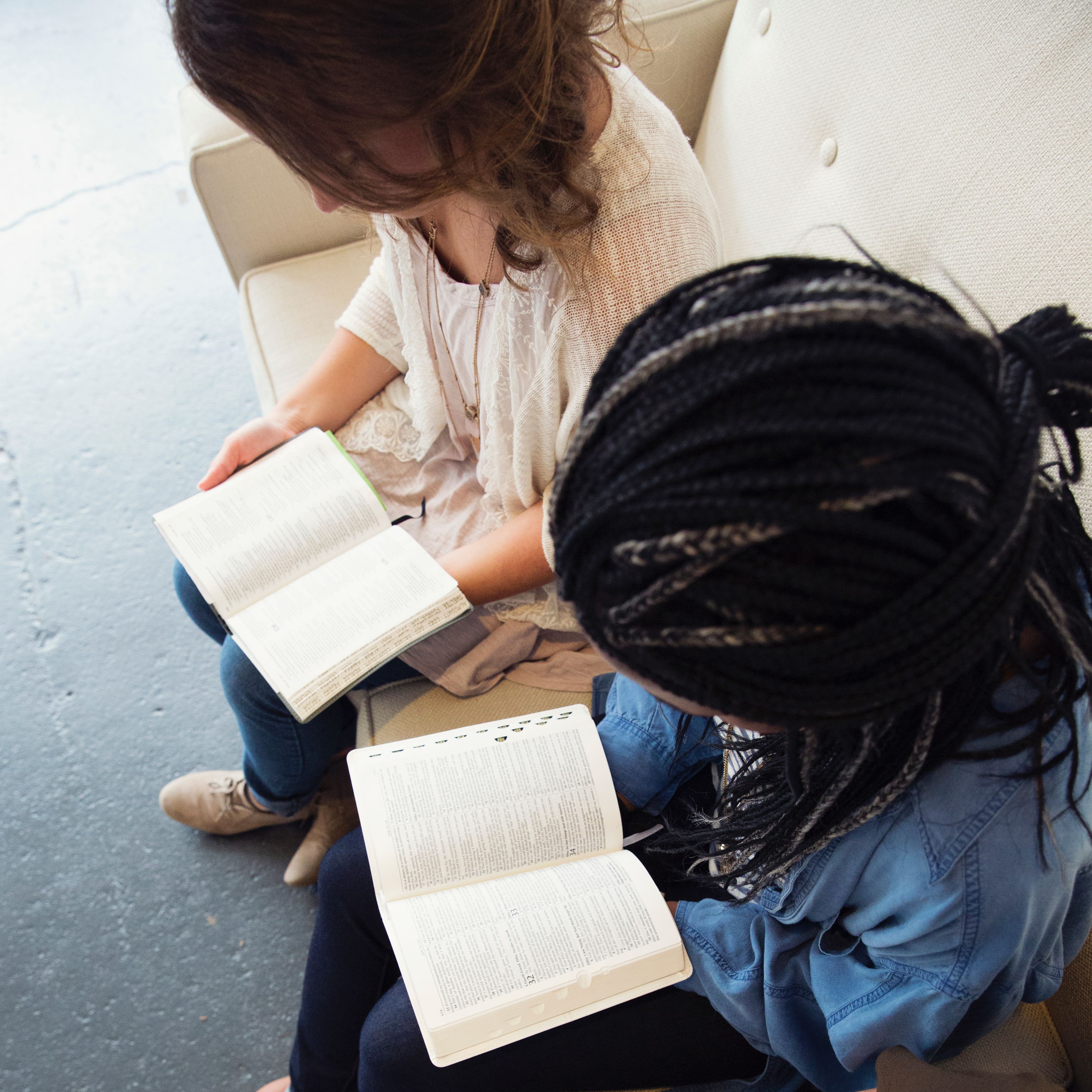 BRING A YOUNG LEADER TO FORUM!
As a leader, you know the importance of mentoring. Is there a young leader you know who would benefit from attending Forum? Each year, we offer 100 young leader tickets for just $50! Here's how you qualify for this deal:
Young leader ticket must be purchased with a full price (or early bird) Forum 2021 ticket
The young leader must be under 35
The young leader must never have attended a Women's Forum event
To take advantage of this offer, simply select the "young leader" add on when completing the registration process.
COVID-19 PRECAUTIONS
Lifeway Women is committed to creating a safe place for women to gather and worship. This will include: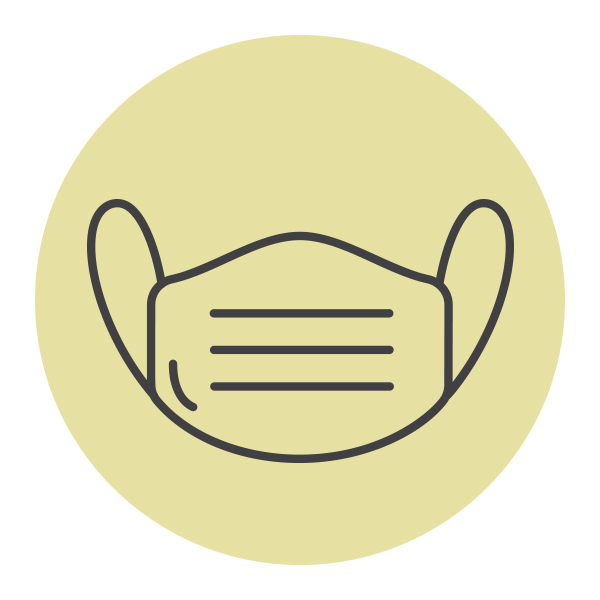 Wearing face coverings
(if required locally at the time of the event)
Social distancing in seating, entering and leaving, and queuing lines
Additional cleaning measures
Want to Attend Virtually?
Find out how you can attend the Women's Leadership Forum virtually this year.