Women's Leadership Forum
July 13-14, 2023

Immanuel Baptist Church | Highland, CA
GET EQUIPPED TO CARRY OUT YOUR CALLING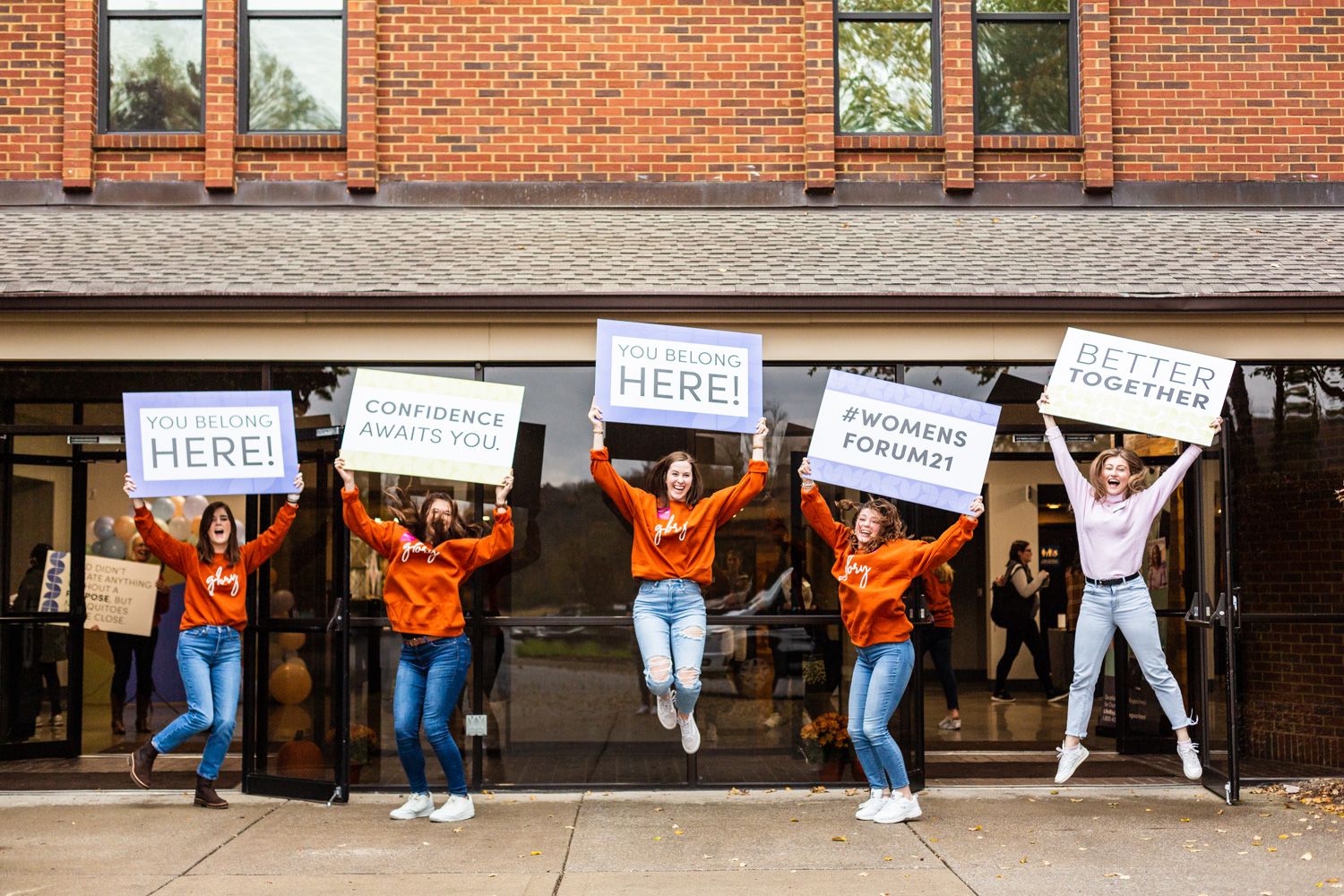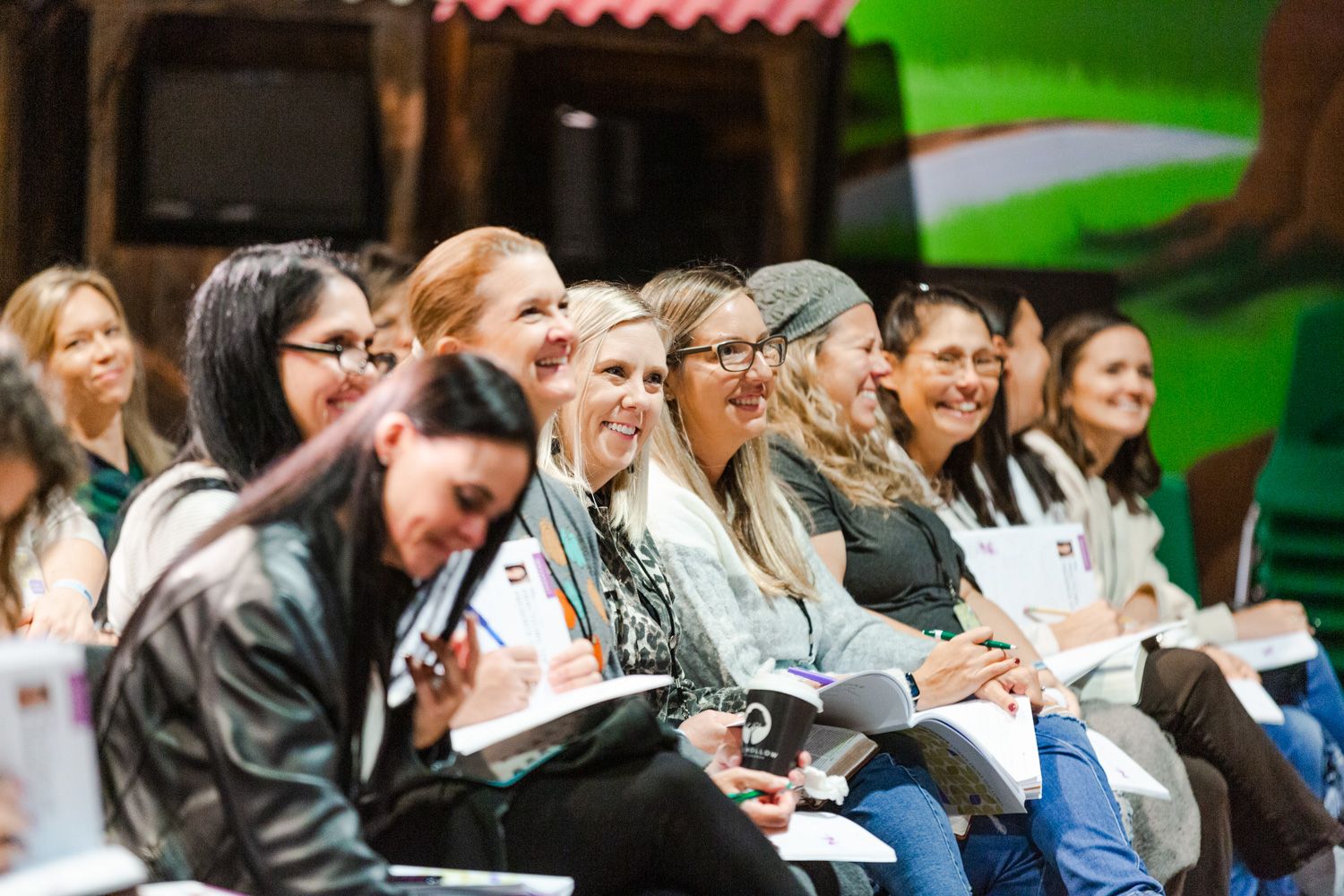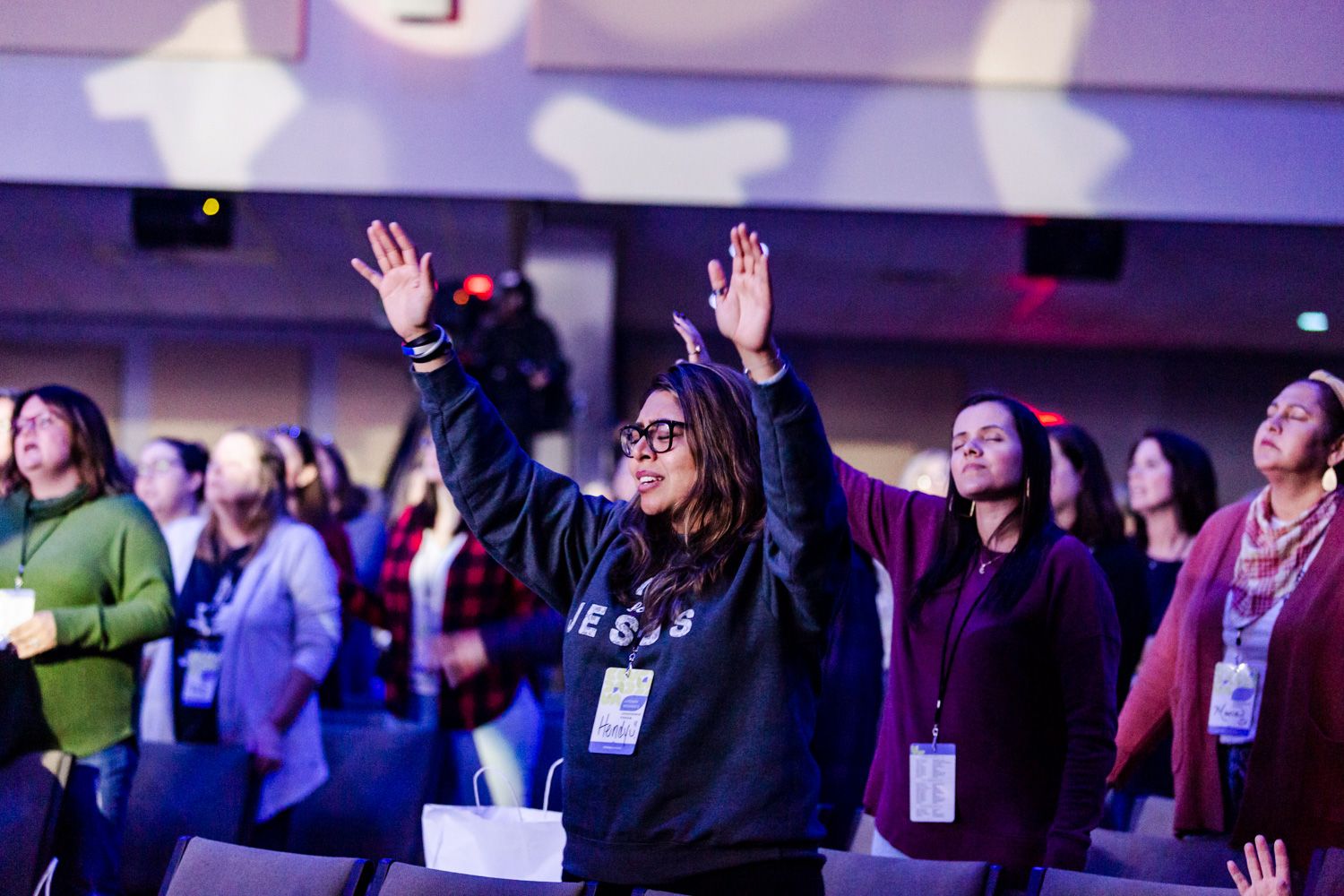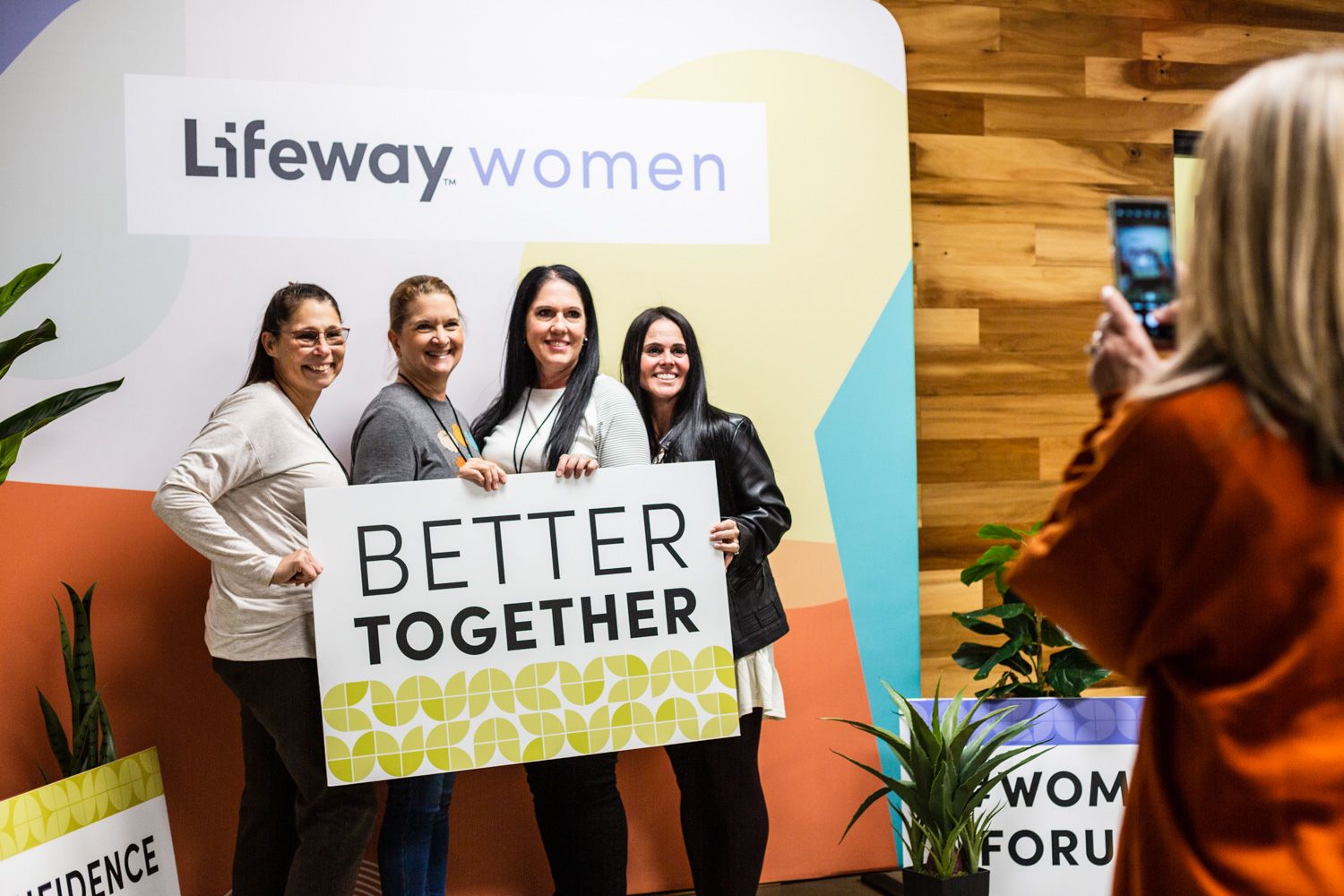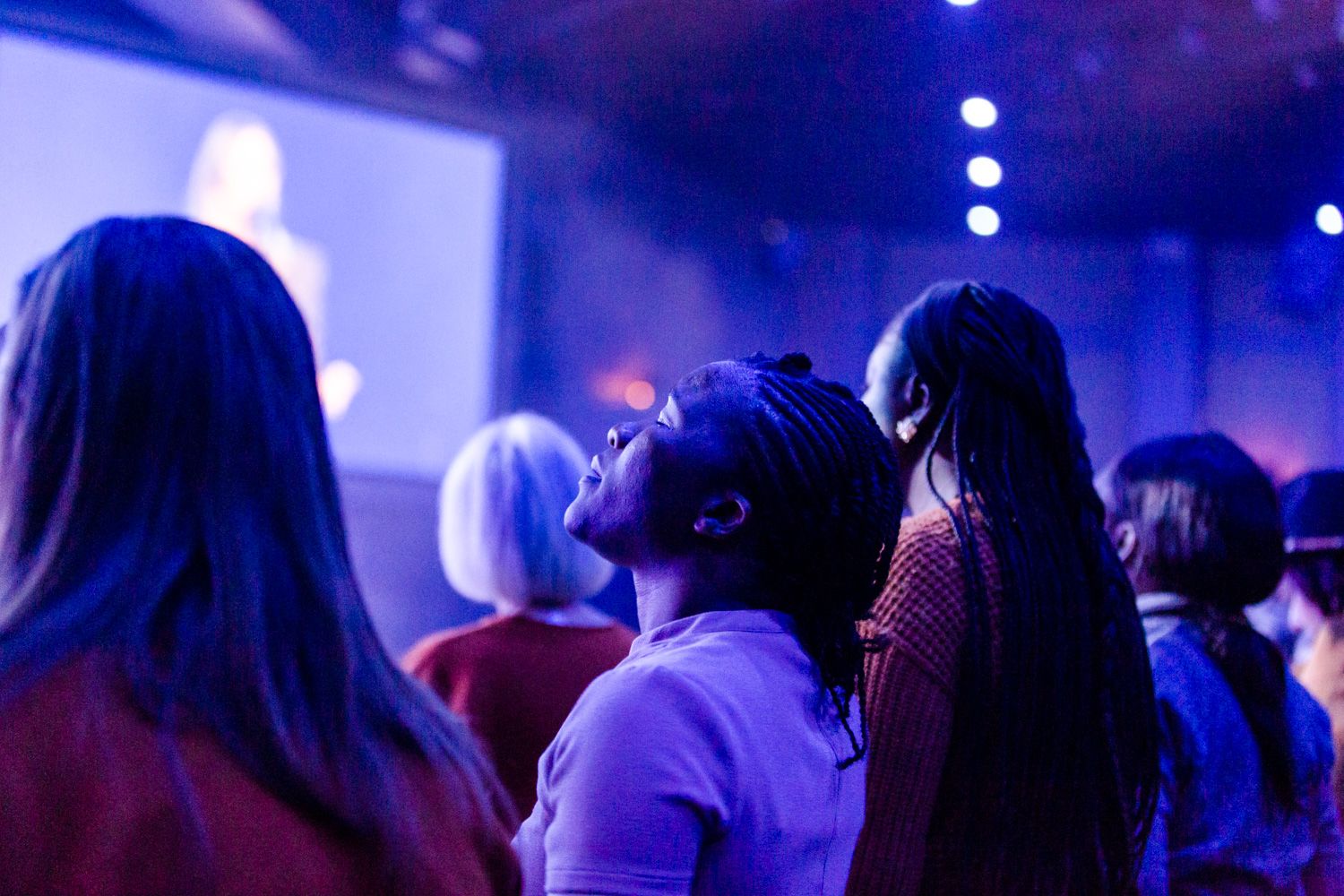 Let's face it: the call to leadership can be a challenge. Whether you're leading in the church or the workplace, as a volunteer or as a staff member, at Lifeway Women's Leadership Forum you'll gain skills and strategies to grow as a leader wherever God has planted you. After two days of training with real-life application from seasoned leaders, you'll leave feeling equipped and encouraged to continue walking boldly into God's call for your life.
At Forum you will:
Gain spiritual refreshment sitting under the teaching of of today's top ministry leaders and authors
Refocus your heart by worshipping alongside hundreds of women who are in the trenches of leadership along with you
Learn a wide variety of leadership skills and strategies through more than 20 personalized breakout sessions led by experienced leaders
Find community among peers who, like you, are ministering in the local church, the workplace, and their homes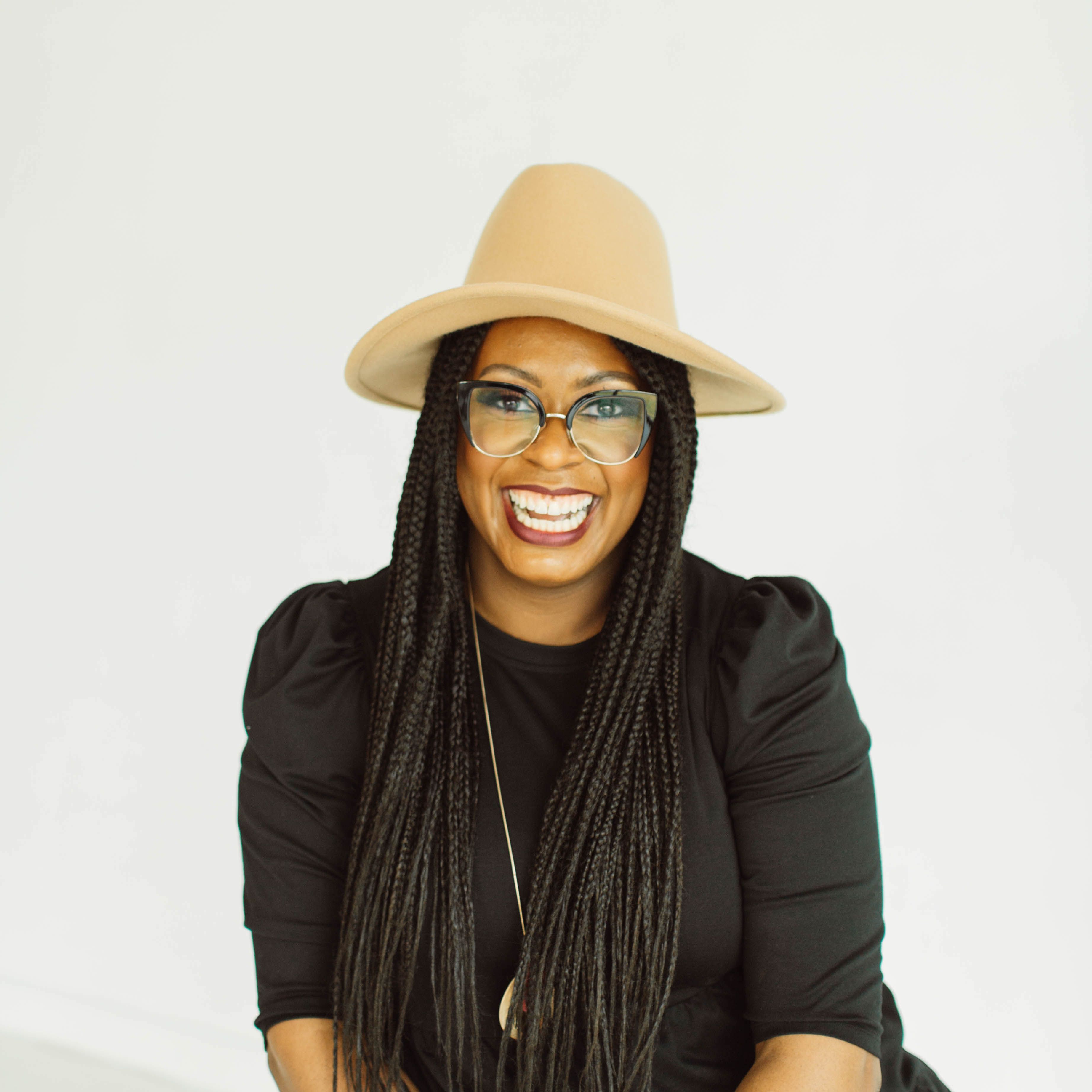 Elizabeth Woodson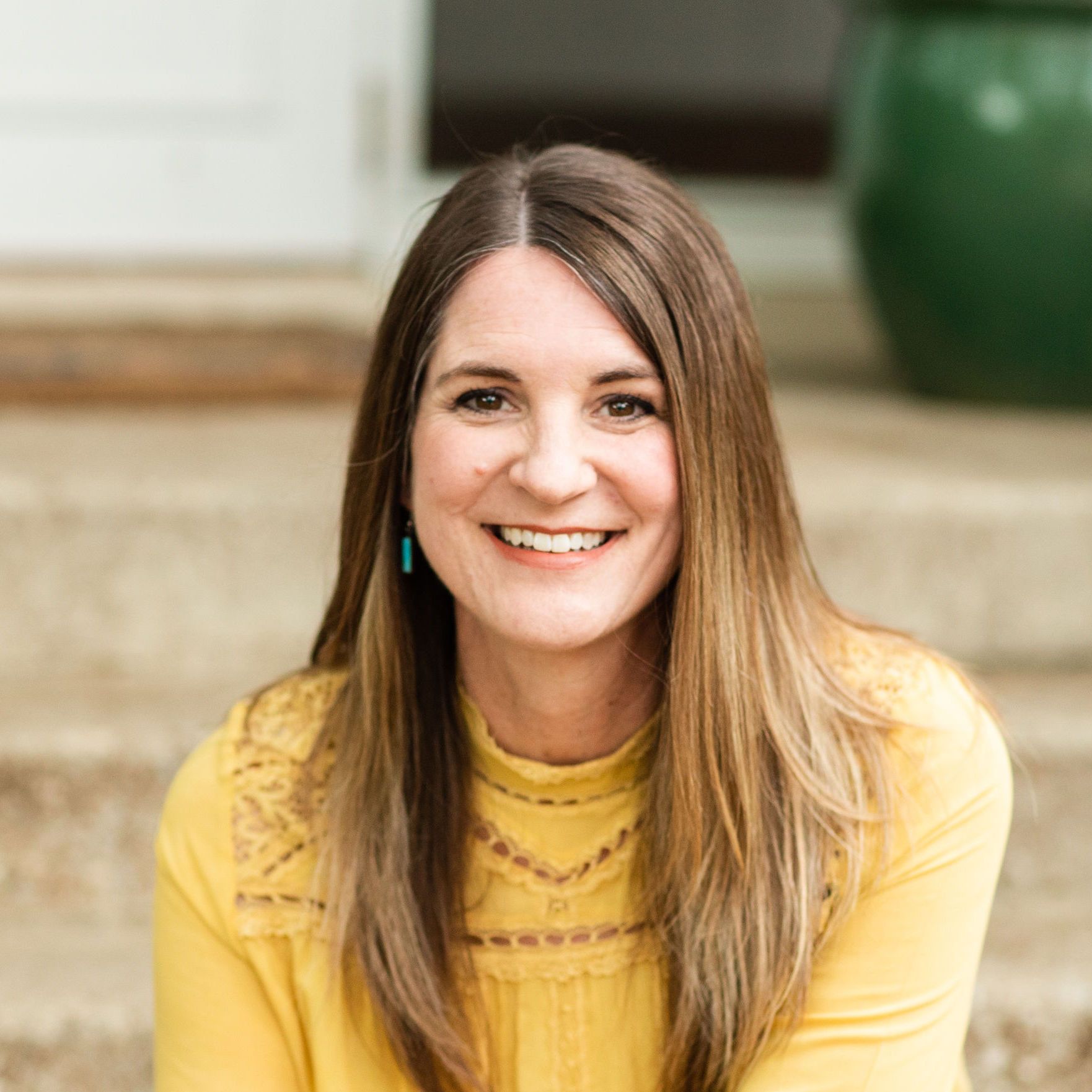 Jen Wilkin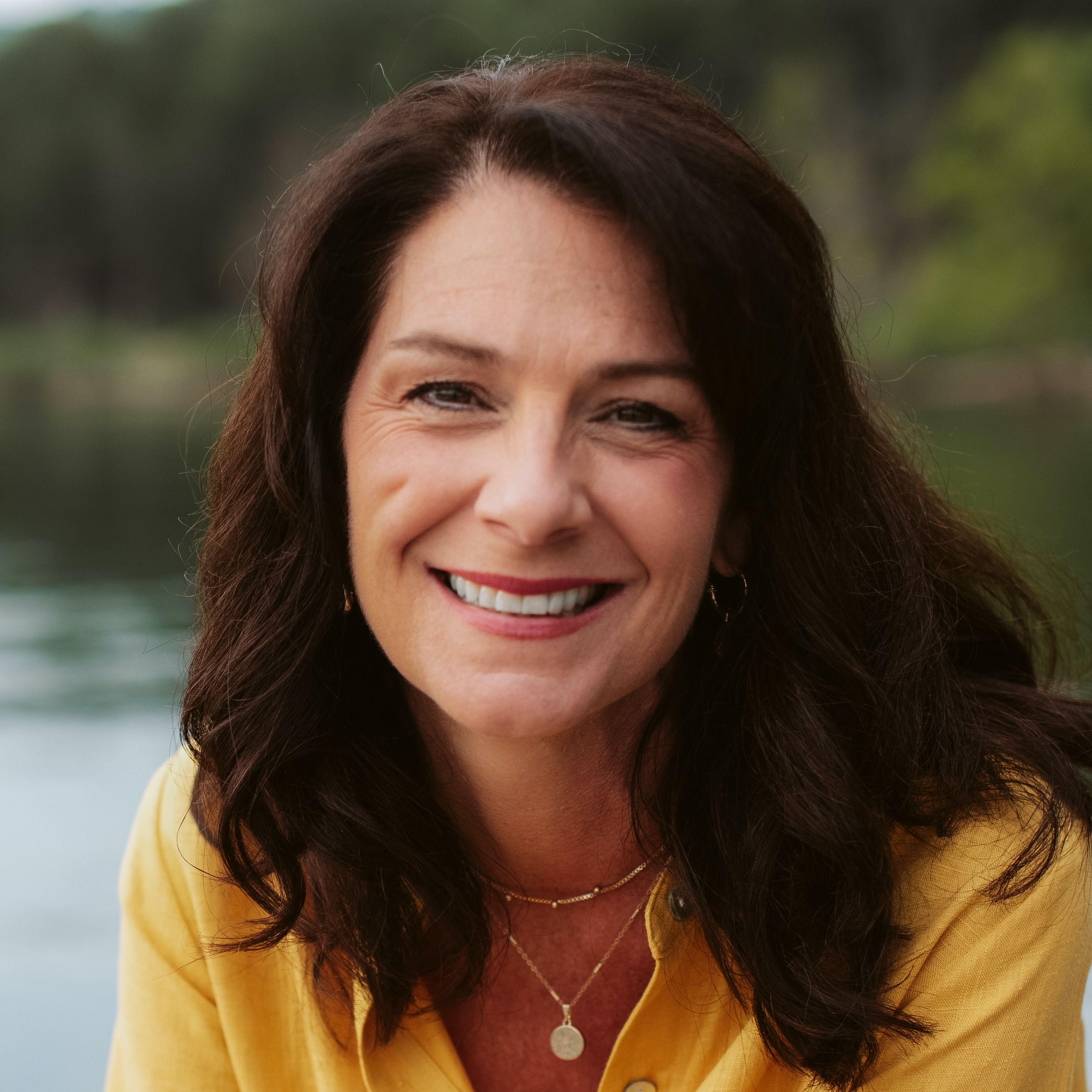 Courtney Doctor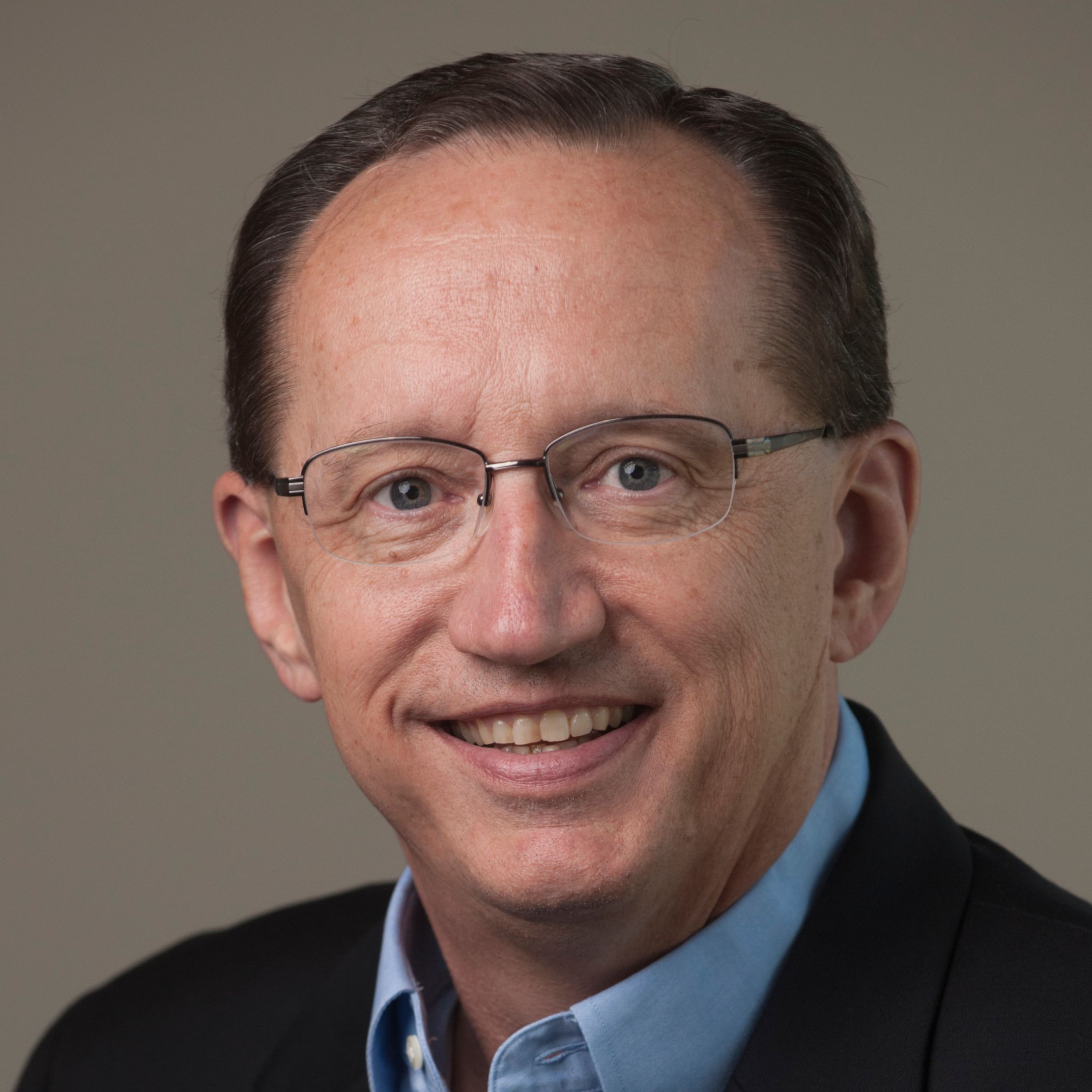 Jeff Iorg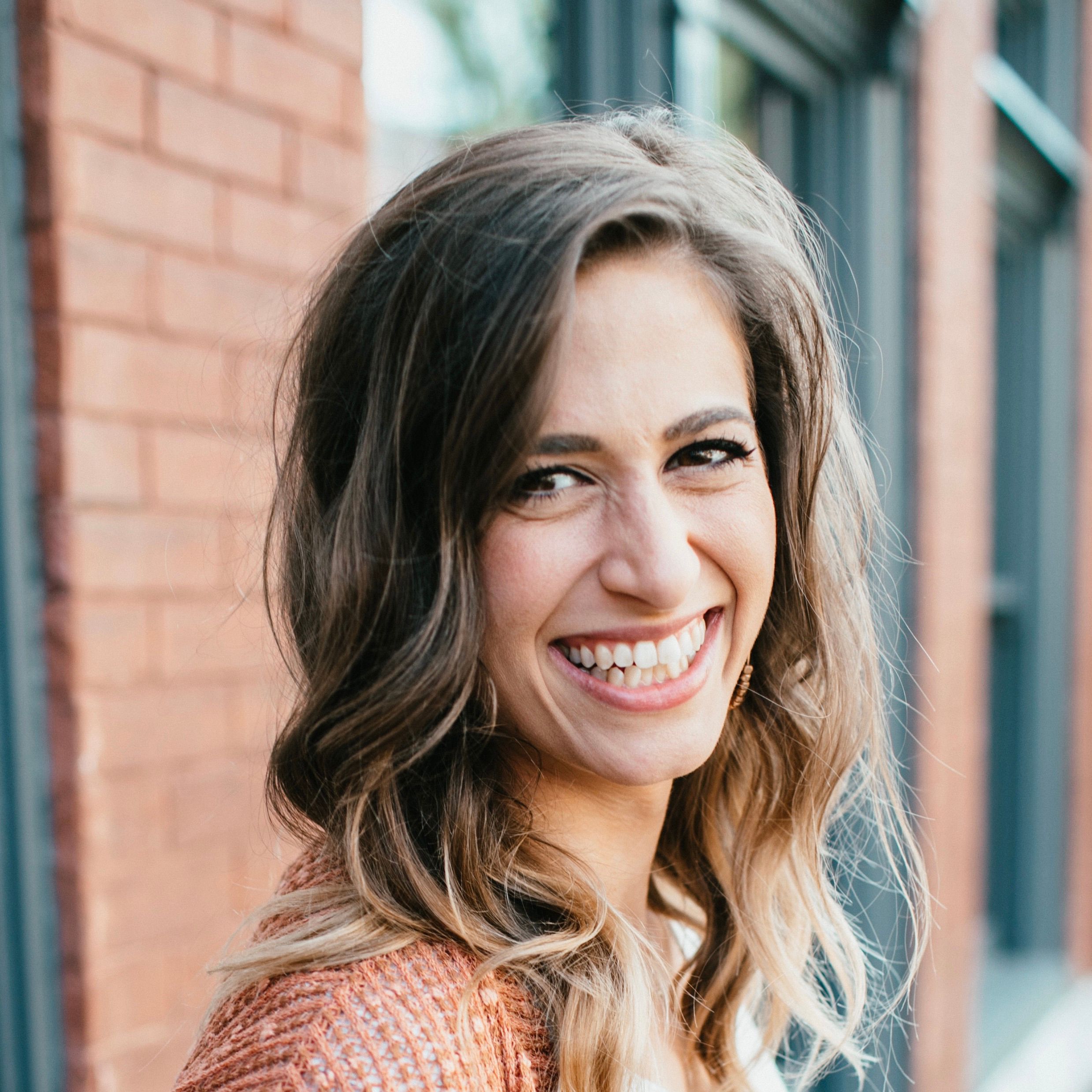 Scarlet Hiltibidal
Emcee
2023 Women's Leadership Forum Highland - Immanuel Baptist Church
Registration Information
Phone: 800.254.2022

Cancellation Policy
No refunds or transfers to other events.
Our Lifeway Women Event Promise:
In a season of uncertainty, if Lifeway cancels this event, you will receive a full refund. We are committed to the safety of our guests.
Special Needs
Handicap Seating is available if indicated during registration. Please ensure that when you register, you notify our customer service of this need.
Recording Policy
During this event, Lifeway will be recording (audio and video) and photographing. Most likely, you will be filmed, recorded or photographed as part of the audience or individually. By your attendance, you are granting your permission to be recorded or photographed for commercial purposes and agree to the following: being recorded, filmed or photographed by any means; commercial or any other use of your likeness, voice and words without compensation; specifically waving all rights of privacy during the filming, recording or photographing and release Lifeway Christian Resources from liability for loss, damage, or compensation from the commercial or other use of your likeness, image, voice or word; compliance with all rules and regulations of Lifeway for this event.
Thursday
Noon: Registration Opens
1:00 p.m. Doors Open for General Session #1
1:30 p.m. General Session #1
3:30 p.m. Break

4:00 p.m. Breakout Session #1
5:00 p.m. Dinner (Dinner is included in ticket price)
6:30 p.m. Doors Open for General Session #2
7:00 p.m. General Session #2

9:00 p.m. Dismiss for the evening
Friday
8:30 a.m. Doors Open for General Session #3
9:00 a.m. General Session #3

10:30 a.m. Break
11:00 a.m. Breakout Session #2

Noon Lunch (Lunch is included in ticket price)
1:30 p.m. Breakout Session #3

2:30 p.m. Break // Doors Open for General Session #4
3:00 p.m. General Session #4

4:30 p.m. Dismiss
Breakout Sessions
Ministering to Gen Z | Amanda Mejias (General/Ministry Leadership)
Discipling the next generation doesn't have to be complicated or intimidating. This session will help you learn more about Gen Z and why this generation not only needs you, but why you need them.
When a Hug is Not Enough | Cathie Smith (General/Ministry Leadership)
In ministry, we can be overwhelmed with the challenges and heartaches shared with us. Sometimes a listening ear or hug is just enough to let the person know they have been heard and understood, but what do you do when more care is needed? Although specialized care is sometimes needed (and is beyond the scope of this workshop), there are some basic tools found in Scripture that all believers can use to offer care beyond a hug. This workshop will help us learn to apply those Scripture tools in our ministry care.
Developing Theologically Strong Disciples | Mary Wiley (Biblical Literacy)
Does the Bible really have an answer for the issues we face today? To develop theologically strong disciples who know how to rightly apply what the Bible says to their lives, we must create opportunities for women to know what they believe and why it matters. Join us in discussing the necessary building blocks for forming disciples who stand strong in their faith and live consistently surrendered to God because of their understanding of what the Bible says about God, His Word, and the world.
Ashamed: Fighting Shame with the Word of God | Scarlet Hiltibidal (Biblical Literacy)
When Isaiah stepped into the throne room of God, he was "undone" by his sinfulness in view of God's holiness. When an angel touched his mouth with a coal and told him his sin was forgiven, Isaiah said, "Here I am. Send me. I don't care where. I'm yours! I'll do whatever!" He moved from being undone by shame to a hopeful humility and an eagerness to serve the Lord. In this break-out, discover the deep, freeing truth that being undone is the right place to start. Move beyond your shame to the joy-inducing, peace-producing thrill that comes from a relationship with Jesus. We were made to live in the light, confessing and repenting and renouncing our shame, because Jesus experienced shame in our place.
The Main thing is still the Main Thing | Rachel Lovingood (General/Ministry Leadership)
Jesus made it clear what our main job as believers is and when we stay focused on that without allowing all the other things to distract us and dominate our time, then we will experience the abundant life God has for us. Life change is powerful, exciting and is the ultimate goal for our lives and ministries. Learn practical ways that you can stay focused on the Great Commission as a believer or leader who desires to see and experience life change on a regular basis. After all, Jesus knew what He was talking about so it only makes sense that we listen and obey.
Running on Empty: What to do When You Feel Weary or Worn Out | Rachel Lovingood (General/Ministry Leadership)
Everyone deals with times that cause us to feel as if we have nothing left to give. Instead of just pushing through and hoping it gets better, discover some practical, applicable things you can do so that you are being refreshed and empowered to live the life that God has called you to. Find what fills you up and energizes your faith so that you live and lead in the overflow of your own relationship with the Lord.
Do People Tell You that You are "Too Emotional"? | Debbie Steele (Personal Equipping)
Some women are notoriously called "too emotional". Come and find out why this happens and what it really means about you if you have ever had this experience. God created us with exquisite emotional experiences that serve a very special purpose in our lives. Learn how to appreciate all this goodness within you.
Guide to Navigating the Rainbow | Marshelle Jackson Wilburn (General/Ministry Leadership)
Today's culture is extremely different than just a decade or even five years ago, where we find ourselves immersed cultural waters that are deep and unfamiliar to many. With SOGI legislation, redefinitions of gender, sexual orientation, sex, marriage, and family, regrettably the traditional church finds itself decades behind our changing world and often ill-equipped to have a viable understanding and response to changing times. As leaders, it's our opportunity to ensure we are equipped with current contextual information and biblical truths that don't change to provide a GOSPEL centered response to a world seeking acceptance, belonging, and love, but desperately in need of unchanging truth. In this session, we'll tackle a very challenging topic with wisdom and grace and the hope of developing a Christ-compelled compassion through a gospel- focused lens for Queer Culture.
A Place to Flourish: Creating a Church Culture That Engages, Equips, and Encourages Women to Lead | Lindsay Acocella (General/Ministry Leadership)
God has called and gifted women in your church to lead. Whether they are sensing a call to ministry as a college student or young adult, thinking about next steps after a season as a stay-at-home mom or in another career, or wanting their retirement years to be an opportunity for deeper spiritual impact, women in your church are ready to be equipped. How can your church create a culture where women in leadership can flourish?
Ministering to Singles | Faith Grosshans (General/Ministry Leadership)
It is estimated that around a fourth of the church identifies as single. How can the church better walk alongside such a large percentage of its people? In this session, leaders will learn how to celebrate, minister to, and champion women in this unique position.
What's Your Style? | Faith Grosshans (General/Ministry Leadership)
Using the eight learning styles, we will learn how to effectively teach Scripture in practical ways people understand and remember.
Leading Well When I'm Not in Charge | Natalie Hernandez (General/Ministry Leadership)
Learn what it means to be a true biblical leader. Leading can look like being the main initiator and decision-maker, but often it also looks like offering support. Whether you form part of a leadership team, are a veteran leader offering wisdom to another ministry leader, have a title or not, learn to influence and engage even when you're not the one making final-decisions.
Emotional Intelligence | Michelle R. Hicks (General/Ministry Leadership)
What is emotional intelligence (EQ)? It is the ability to identify and manage your own emotions and the emotions of those you interact with. Learning more about emotional intelligence can help you develop skills that will strengthen your leadership and ministry. When you develop the ability to be aware of your emotions and express them in healthy ways, you have greater relational skills professionally and personally.
Volunteers: Recruiting, Retaining, and Celebrating | Kelly D. King (General/Ministry Leadership)
Lifeway Research surveyed 1,000 pastors in the past year and discovered that out of 44 needs, the top challenge was developing leaders and volunteers. If this is true of the entire church, then women's ministry leaders are facing the same difficulty. This session will focus on theological and practical ways to recruit, retain, and celebrate those who are serving the body of Christ.
Living on Mission from the Glass House | Diane Nix (Personal Equipping)
Ministry life and missional living should go hand in hand for the ministry wife but, will be put on the back burner – if she is not intentional. We can get so caught up in the church's work we can forget the focus. The writer of Acts wrote, "But my life is worth nothing to me unless I use it for finishing the work assigned me by the Lord Jesus—the work of telling others the Good News about the wonderful grace of God." What does it look like for a ministry wife to live missional? Where does it start? How does she navigate her role's expectations while living with the mission in mind and keeping her sanity? Join Diane for a conversation about a missional life as a ministry wife.
Booking Code
Hotels
Reservation #
Room Rate
Distance to Venue
Included in Rate
West Coast Women's Forum - 2023
Hampton Inn & Suites San Bernardino
895 East Hospitality Lane
San Bernardino, CA 92408
909.890.0600
$169.00
10 miles
WiFi, Breakfast, Parking, Fitness Center, Outdoor Pool
West Coast Women's Forum - 2023
Home2 Suites by Hilton San Bernardino
837 East Brier Drive
San Bernardino, CA 92408

909.383.1130

$159.00
9 miles
WiFi, Breakfast, Parking, Outdoor Pool
West Coast Women's Forum - 2023
Fairfield Inn & Suites San Bernardino
1041 East Harriman Place
San Bernardino, CA 92408
909.382.4560
$149.00
8 miles
WiFi, Breakfast, Parking, Fitness Center, Indoor Pool
West Coast Women's Forum - 2023
Homewood Suites by Hilton San Bernardino
885 Hospitality Lane
San Bernardino, CA 92408
909.799.6500
$145.00
10 miles
WiFi, Breakfast, Parking, Fitness Center, Indoor Pool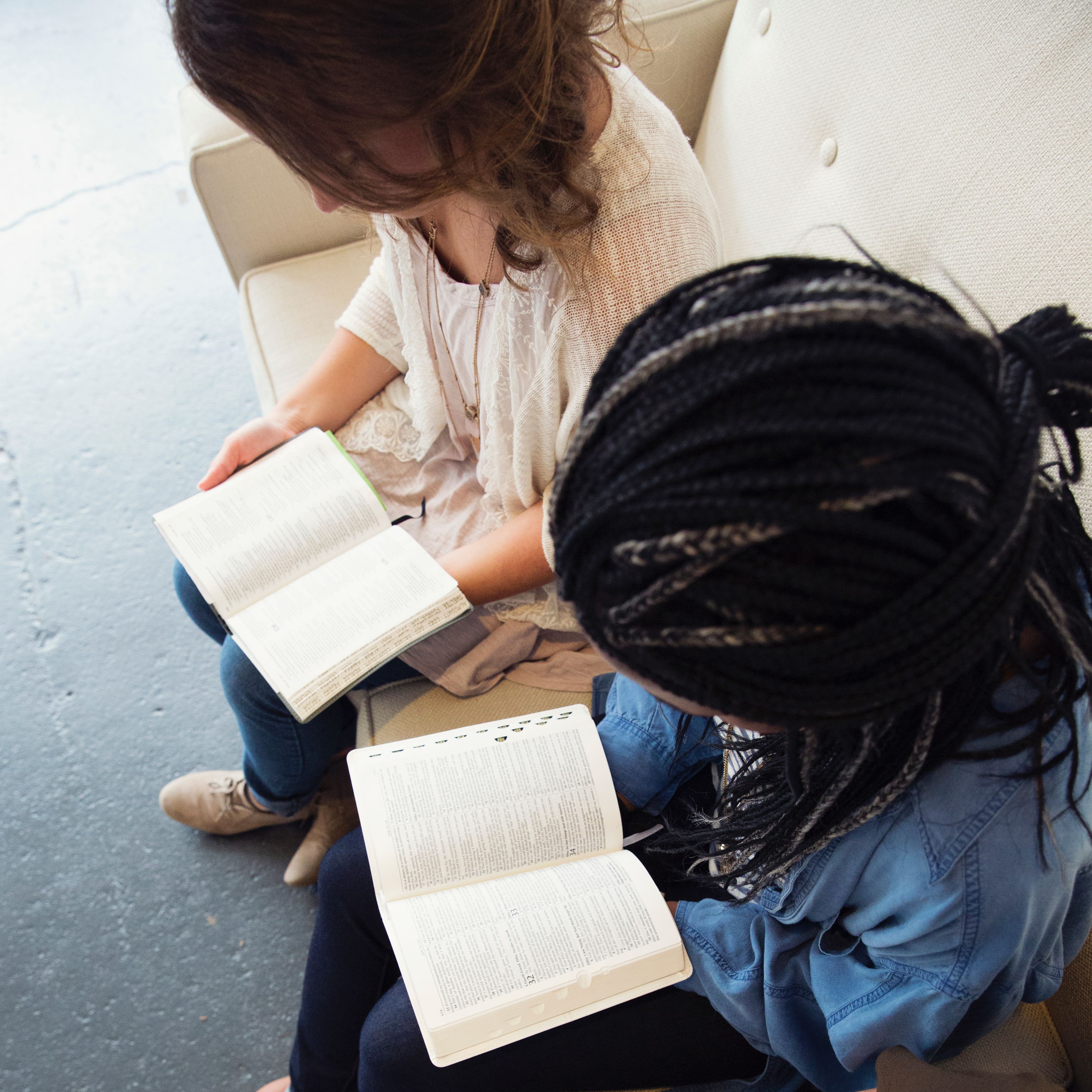 BRING A YOUNG LEADER TO FORUM!
As a leader, you know the importance of mentoring. Is there a young leader you know who would benefit from attending Forum? Each year, we offer 100 young leader tickets for just $50! Here's how you qualify for this deal:
Young leader ticket must be purchased with a full price (or early bird) Forum ticket
The young leader must be under 35
The young leader must never have attended a Women's Forum event
To take advantage of this offer, call Events Registration at 800.254.2022.