SBC Wives Ministers Luncheon
This Event Is Sold Out
If there are tickets returned or last-minute available seating, please go to the Will Call table at the Women's Expo on Monday, June 13.
SBC Ministers Wives Luncheon
June 14, 2022 (12:00-1:30pm)
Marriott Hotel Platinum Ballroom
700 W. Convention Way, Anaheim, CA 92802
An inspirational time for all ministry wives attending the Southern Baptist Convention to meet, fellowship, and worship together.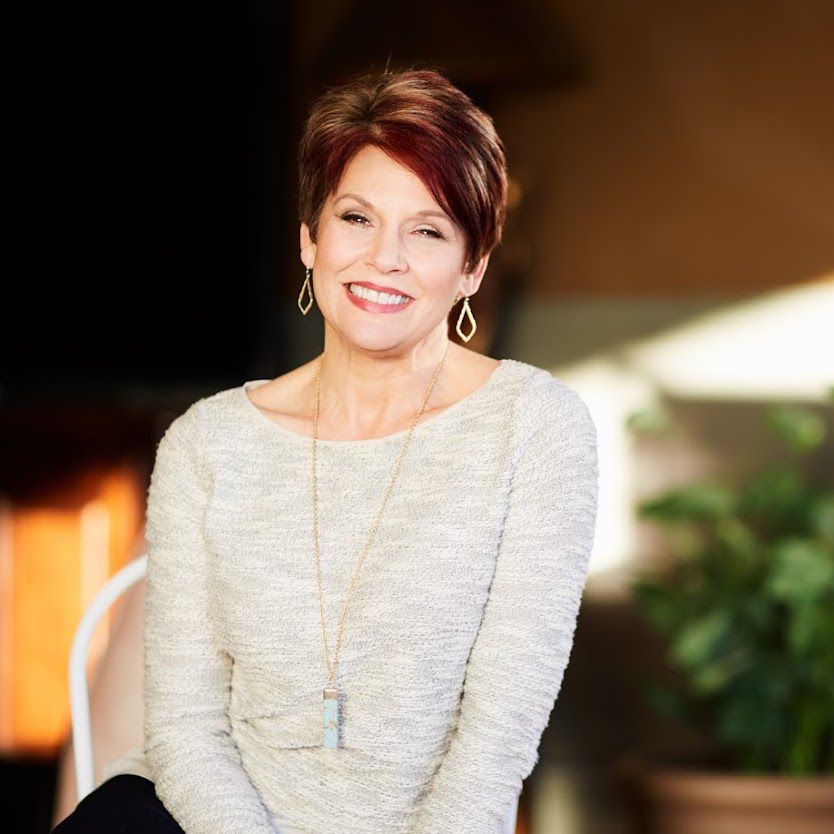 Featured Guest - Jennifer Rothschild
Jennifer became blind when she was fifteen years old and has experienced firsthand how God gives us courage through His presence, His people, and His Word. Now, more than thirty years later as an author and speaker, she boldly and compassionately teaches women how they can take courage, too.
Known for her substance, signature wit, and down-to-earth style, Jennifer weaves together relatable stories with biblical truths to help women know and live for Christ. She has shared her practical and inspiring messages to audiences across the country and through media outlets including: The Dr. Phil Show, Good Morning America, Life Today, and The Billy Graham Television Special.
She is the featured teacher and founder of "Fresh Grounded Faith Conferences," host of the 4:13 Podcast, and publisher of the popular online resource for women in ministry called WomensMinistry.net.
Jennifer and her husband, whom she calls her "very own Dr. Phil," live in Missouri, and have two sons, Connor and Clayton, and a lovely daughter-in-law, Caroline. She's also GiGi to her two grandsons, and that's her favorite name of all!
Besides walking—or being walked by—her little dog Lucy, Jennifer enjoys riding a bicycle built for two with her husband. She is also an avid listener of audiobooks, a C. S. Lewis junkie, and loves dark chocolate and robust coffee—especially when shared with a friend.
2022 SBC Ministers Wives Luncheon - SOLD OUT - Marriott Hotel
Register by Phone:
Call Lifeway Events Registration toll free at 800.254.2022

Register by Fax:
Fax your information to: 615.251.3730.

Register by Mail:
Mail your information to:
SBC Ministers' Wives Luncheon
One Lifeway Plaza
Nashville, TN 37202

Cancellation Policy
You may cancel your registration for a 50% refund up until 60 days prior to the event dates. No location transfers.

Recording Policy
During this event, Lifeway will be recording (audio and video) and photographing. Most likely, you will be filmed, recorded or photographed as part of the audience or individually. By your attendance, you are granting your permission to be recorded or photographed for commercial purposes and agree to the following: being recorded, filmed or photographed by any means; commercial or any other use of your likeness, voice and words without compensation; specifically waving all rights of privacy during the filming, recording or photographing and release Lifeway Christian Resources from liability for loss, damage, or compensation from the commercial or other use of your likeness, image, voice or word; compliance with all rules and regulations of Lifeway for this event.
NOTICE: Max seating capacities at the time of open registration are based on normal seating layouts. Should COVID-19 restrictions dictate social distancing or other capacity restrictions at the time of the event, capacities and or location may be adjusted to meet regulations. In this event, tickets will be given first come first serve. We are praying that we do not have to limit seating, but just in case we do, it is important to register early.