Going Beyond Live with Priscilla Shirer Amarillo
October 9, 2021

Amarillo Civic Center Coliseum | Amarillo, TX
Buy One Ticket, Get One Free!
While supplies last, buy one ticket, get the second one FREE when use you use promo code AMARILLOBOGO at checkout!
Join Priscilla Shirer to:
Hear practical, biblical teaching from a teacher you can trust

Learn to study God's Word for yourself

Seek the Lord through powerful prayer

Worship with Anthony Evans

Find spiritual refreshment alongside thousands of women from all walks of life

Gain the direction you need to step into God's plan for your life
Schedule
Saturday
8:00 a.m. Doors Open
9:00 a.m. Event Begins
11:00 a.m. Lunch
12:25 p.m. Event Resumes
1:55 p.m. Break
2:45 p.m. Event Resumes
4:00 p.m. Event Conclusion
Going Beyond Live Amarillo - Amarillo Civic Center Coliseum
Bundle Registration Options
Going Beyond Live
+ You Lead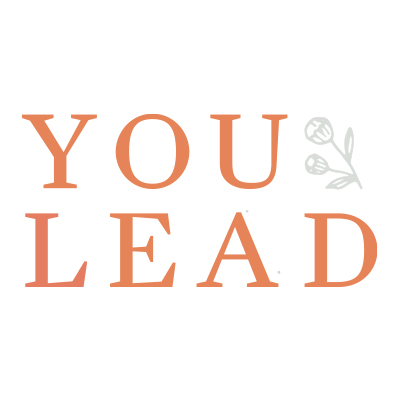 Come early for a one-day leadership training event.
Learn more about You Lead.
Registration Information
Phone: 800.254.2022 Fax: 615.251.3730
Box Lunch Purchase

Plan ahead and pre-purchase lunch to avoid the long concession lines. Each lunch comes with a gourmet turkey & cheese sandwich, chips, fruit, dessert and bottled water for only $15.00. This is an optional add on when you purchase your wristband for the event. Dietary restrictions cannot be accommodated.
Purchase deadline is September 25, 2021.
Cancellation Policy
No refunds or transfers to other events.
Our Lifeway Women Event Promise:
In a season of uncertainty, if Lifeway cancels this event, you will receive a full refund. We are committed to the safety of our guests.
COVID-19 Statement
Lifeway is committed to following all recommended health and safety guidelines for each event.
This will include:
Wearing face coverings (if required locally at the time of the event)
Offering hand sanitizer
Additional cleaning measures
Social distancing in seating, ingress and egress, and queuing lines
Attendees will be notified of specific measures as we get closer to the event.
Those who are experiencing COVID-19 symptoms should not attend the event. If your event is canceled by the venue or Lifeway, a full refund will be issued.
Special Needs
Handicap Seating, Sign Language Interpretation (ASL), Listening Devices, and Realtime Captioning (CART) are available and indicated during registration. Please ensure that when you register, you notify our customer service of this need. The deadline to register for the Realtime Captioning (CART) is one week before the event.
Recording Policy
During this event, Lifeway will be recording (audio and video) and photographing. Most likely, you will be filmed, recorded or photographed as part of the audience or individually. By your attendance, you are granting your permission to be recorded or photographed for commercial purposes and agree to the following: being recorded, filmed or photographed by any means; commercial or any other use of your likeness, voice and words without compensation; specifically waving all rights of privacy during the filming, recording or photographing and release Lifeway Christian Resources from liability for loss, damage, or compensation from the commercial or other use of your likeness, image, voice or word; compliance with all rules and regulations of Lifeway for this event.
Save $20 per ticket when you bring a group of 5 or more to Going Beyond!
Simply use promo code BRINGAGROUP at checkout.
Offer valid through 9/10/2021.
Bring a Group to Going Beyond Live
Group of 25+
Receive One Group Leader T-Shirt
Group of 50+
Reserved Seats for Your Group
Receive One Group Leader T-Shirt
Group tickets must be purchased together in one transaction.
Saturday
8:00 a.m. Doors Open
9:00 a.m. Event Begins
11:00 a.m. Lunch
12:25 p.m. Event Resumes
1:55 p.m. Break
2:45 p.m. Event Resumes
4:00 p.m. Event Conclusion
Doors open 15 minutes early for attendees with special physical needs and one companion.
The Lifeway staff reserves the right to open doors earlier than published times due to inclement weather, heavy crowds or any other reason deemed necessary by venue.
Booking Code
Hotels
Reservation Phone #
Room Rate
Distance to Venue
Included in Rate
Going Beyond Live - Amarillo
Holiday Inn Amarillo West Medical Center
8231 Amarillo Boulevard West
Amarillo, TX 79124
806-322-4777
$109.00
5.8 miles
Complimentary WiFi, Breakfast, Fitness Center, Indoor Pool, Parking
Going Beyond Live - Amarillo
Courtyard Amarillo Downtown
724 South Polk Street
Amarillo, TX 79101

806.553.4500

$142.00
1 mile
Complimentary WiFi, Breakfast, Fitness Center
Going Beyond Live - Amarillo
Drury Inn & Suites Amarillo
8540 West Interstate 40
Amarillo, TX 79106

800.351.1111

$134.00
5.8 miles
Complimentary WiFi, Breakfast, Fitness Center, Outdoor and Indoor Pool, Parking
Going Beyond Live - Amarillo
Home2 Suites Amarillo West Medical Center
8251 W Ama Blvd
Amarillo, TX 79124
806.803.7777
$84.00
6 miles
Complimentary WiFi, Breakfast, Fitness Center, Parking
Going Beyond Live - Amarillo
Embassy Suites by Hilton Amarillo Downtown
550 South Buchanan Street
Amarillo, TX 79101
806.803.5500
Single - $169.00
Double - $169.99
0.1 miles
Complimentary WiFi, Breakfast, Fitness Center, Indoor Pool
Going Beyond Live - Amarillo
SpringHill Suites Amarillo
2301 Cinema Drive
Amarillo, TX 79124
888.287.9400
$89.00
4.7 miles
Complimentary WiFi, Breakfast, Fitness Center, Outdoor Pool, Parking
Going Beyond Live - Amarillo
Hampton Inn & Suites Amarillo West 6901 I-40 West Amarillo, TX 79106
806.467.9997
$109.00
6.3 miles
Complimentary WiFi, Breakfast, Fitness Center, Indoor Pool, Parking