Angie Smith Books & Bible Studies
---
Best-Selling Author and Popular Speaker
Angie Smith is a popular speaker, best-selling author, and blogger. Her greatest passion is to make the BIble feel accessible and relevant by sharing her ups and downs along the way as she encourages others in their faith. She lives with her husband and daughters in Nashville, Tennessee.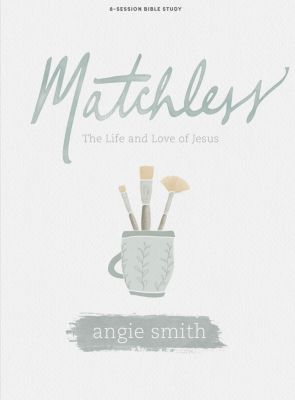 Special Offer
Preorder the Matchless Bible Study Book or Leader Kit, Get the following for FREE:
Session 1 and 2 Download from the Bible Study Book
Session 1 Teaching Video
Scripture Art Download
Map of Jesus' Life and Ministry
LifeWay.com preorders only. Excludes teen version of the Matchless study.
Books & Bible Studies by Angie Smith
DigitaleBookRental
Starting at
Sale
Regular
View in Cart
Choose Item
Choose Item
View Details
View Details