Hospitality is a vital part of the life of a church and its people. As believers, God has called us to offer warm and welcoming homes and places of worship, and provide for those in need: "Let brotherly love continue. Don't neglect to show hospitality, for by doing this some have welcomed angels as guests without knowing it" (Hebrews 13:1-2). The gift of hospitality has the power to make anyone feel like family.
But sometimes practicing hospitality seems overwhelming and we focus on perfection over people. Entertaining is usually judged by a worldly standard of perfection—an immaculate home and a five-course meal. But hospitality puts people first—their comfort, their enjoyment, their needs—inviting them into our lives for meaningful connection. And not worrying about the clutter on the dining room table as we order pizza to be delivered. Being hospitable is about intentionally creating environments where people feel welcome and experience love, acceptance, and the presence of God: "Share with the saints in their needs; pursue hospitality" (Romans 12:13).
LifeWay's Everyday Hospitality home and gift line was created with this goal in mind. Each piece is intentionally designed to help believers like you show hospitality and share your faith in Christ in your homes and communities with ease.
The line includes dishes, plates, mini ceramic bowls, ceramic coffee mugs, ceramic baking dishes, tea towels, recipe cards, plastic storage containers with lids, ceramic storage containers with lids, paper treat and take-out boxes, journals, zippered pouches, all occasion boxed cards, invitation cards, gift bags, and wrapping paper.
Each piece features a beautifully designed biblical message, highlighting love, thankfulness, God's goodness, joy, rejoicing, prayer, or doing good. There are also holiday inspired themes and messages.
Everyday Hospitality from LifeWay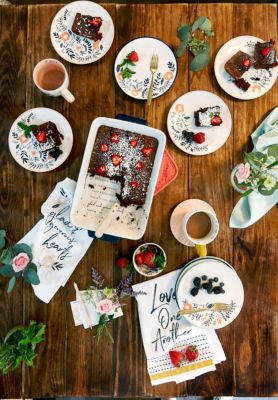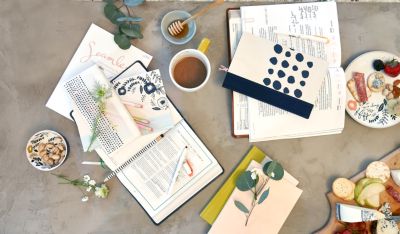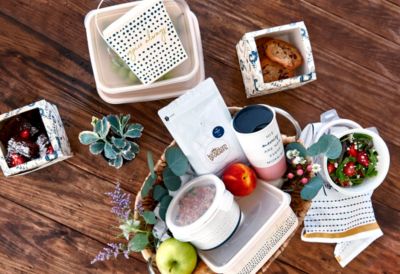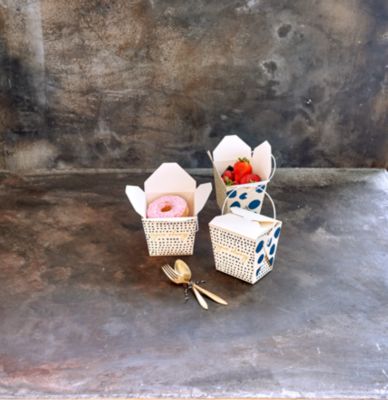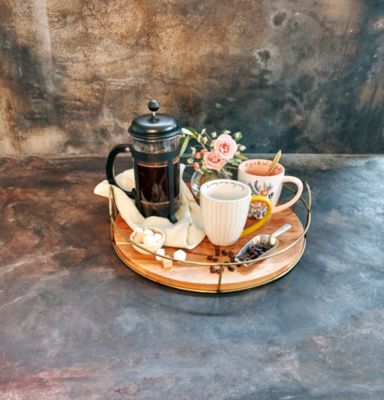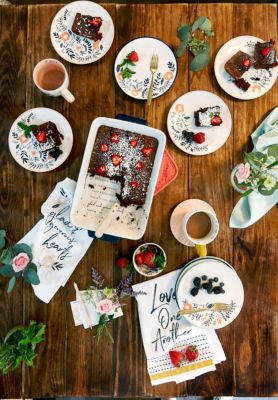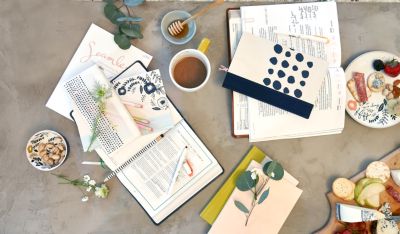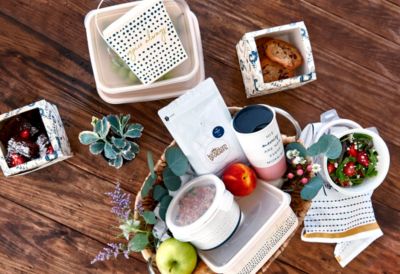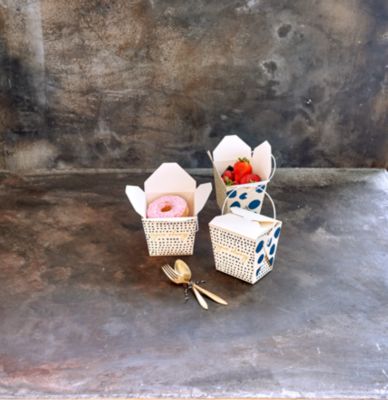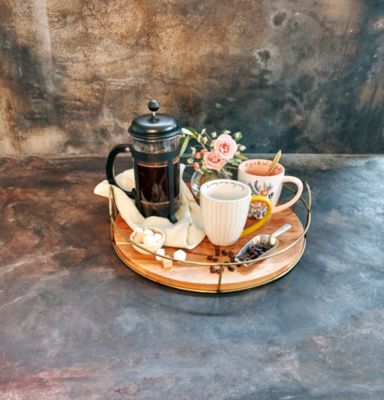 Hospitality Tips and Gift Ideas
Here are some ideas and tips on how to use the Everyday Hospitality line at special gatherings in your home or church, or to give as encouraging gifts for any occasion to family, friends, neighbors, new mothers, teachers, and group or ministry leaders.
Dinner Parties and Community Groups
Serve appetizers or meals at Bible studies and social gatherings on serving pieces with a message of faith. Use the message on each plate, mug, or bowl to echo the theme of sharing stories of God's faithfulness and care with your friends and family. Send everyone home with leftovers in a faith-inspired take-away container.
At the start of a new Bible study or community group, give your group members a new journal and pouch for keeping pens and highlighters to use for group and personal study time as well as to record prayer requests.
Take a gift of appreciation to your host, community group leader, or church staff member when attending parties, events, meetings, or special occasions in their home or at church. Encourage them in their leadership and service to the body of Christ with a journal, catch-all pouch, tote bag, or mini serving bowl filled with candy or mints.
Giving Gifts and Celebrating Special Occasions
Give homemade treats or purchased snacks in treat bags and boxes to neighbors and co-workers for holidays, special occasions, or when they need a dose of encouragement. Use this as an opportunity to communicate the reason you practice hospitality — your faith in Christ.
Make your favorite meal for families with new babies, new homes, and other occasions or celebrations in your church and community. Deliver it in a faith-themed casserole or baking dish for them to keep and let them know you'll be praying for them. Add a beautiful tea towel as an extra treat.
Send a thoughtful card with a gift to encourage or show thanks to the meaningful people in your life. Or to honor those in your life who practice hospitality well. The Everyday Hospitality line was made for them!
Pair a "His mercies are new every morning" coffee mug or "The Joy of the Lord Is My Strength" travel mug with a box of hot chocolate or a bag of Kingdom Growers Coffee available at LifeWay Christian Stores. (Kingdom Growers coffee comes from cooperatives helping farmers by sharing Christ with them, training them, and helping sustain their businesses.)
Finishing Touches
Don't forget gifts bags, thank you notes, note cards, and wrapping paper for your gifts. These are great items to keep on hand for last-minute gift-giving or note writing at home and at church.
---
Shop Everyday Hospitality
---