You Lead Leadership Training
April 28, 2023
Des Moines, IA
One-Day Training to Grow Every Woman's Leadership Potential
Is God calling you to lead? If so, get the leadership training you need in Des Moines! With real-life application from experts and breakouts sessions to choose from, you can customize your You Lead experience to wherever God is calling you.
You Lead takes place the day before Lifeway Women Live. Bundle the two events and get the best price!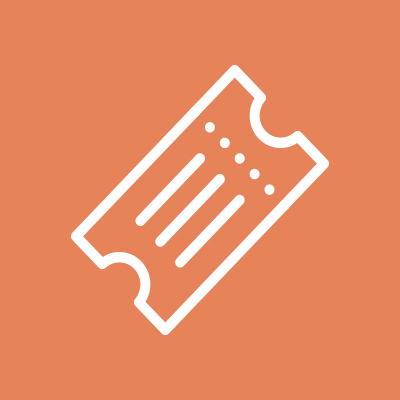 Individual Ticket
$79
One general session, three breakout sessions, panel discussion, and lunch.
Purchase 5+ individual tickets in one transaction and receive free leadership resources!
Bundle with Lifeway Women Live
$158
Save $20 when you bundle both events.
Access to You Lead and Lifeway Women Live.
Register for Bundle
You Lead Des Moines - TBD
Includes general teaching session, three breakout sessions, panel discussion, and several short breaks throughout.

8:00 a.m. Registration Open (coffee available)
8:30 a.m. General Session
9:30 a.m. Break
9:45 a.m. Breakout Session One
10:45 a.m. Break
11:00 a.m. Breakout Session Two
12:00 p.m. Lunch and Q&A Panel Discussion (lunch is included in ticket price)
1:15 p.m. Breakout Session Three
2:15 p.m. Break
2:30 p.m. Take Ten (10 minute leadership helps)
3:30 p.m. Dismiss
Is there a cancellation policy?
Cancellation policy
No refunds or transfers to other events. Our Lifeway Women Event Promise: In a season of uncertainty, if Lifeway cancels this event, you will receive a full refund. We are committed to the safety of our guests.
What if I have special needs?
Special Needs
Handicap seating is available. Please ensure that when you register, you notify our customer service of this need.
Is there a recording policy?
Recording Policy
During this event, Lifeway will be recording (audio and video) and photographing. Most likely, you will be filmed, recorded or photographed as part of the audience or individually. By your attendance, you are granting your permission to be recorded or photographed for commercial purposes and agree to the following: being recorded, filmed or photographed by any means; commercial or any other use of your likeness, voice and words without compensation; specifically waiving all rights of privacy during the filming, recording or photographing and release Lifeway Christian Resources from liability for loss, damage, or compensation from the commercial or other use of your likeness, image, voice or word; compliance with all rules and regulations of Lifeway for this event.
How can I spread the word about You Lead?
We are glad to provide tools to help you promote You Lead in your church, workplace, or community! Promo tools coming soon.