Joshua Straub
---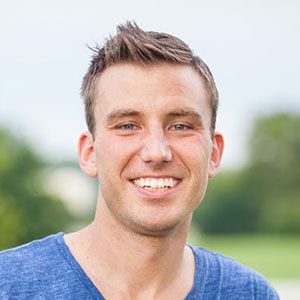 Joshua Straub, Ph.D.
Joshua Straub, Ph.D., has two cherished roles—as husband to Christi, and dad to Landon and Kennedy. He serves as Marriage and Family Strategist for LifeWay Christian Resources and leads Famous at Home, a company equipping leaders, organizations, military families, and churches in emotional intelligence and family wellness. As a family advocate and professor of child psychology and crisis response, Josh helps entrepreneurs and executives to be famous at home, so they can thrive on their stages. Josh has written four books and is a Fellow of the Townsend Institute for Leadership and Counseling. He also speaks regularly for Joint Special Operations Command and for military families across the country. Josh and Christi created 22:6 Parenting, a practical discipleship plan and online community for families. Together they host In This Together, a podcast that reaches tens of thousands of families every week. Join the 22:6 Parenting Community - an online subscription that helps busy parents intentionally disciple their kids through monthly tools, online community and coaching with Dr. Joshua and Christi Straub. In This Together Podcast
Join Dr. Josh and Christi Straub in their weekly podcast as they bring a transparent and non-shaming approach to topics relevant to today's family. By using their backgrounds in counseling and a behind-the-scenes look at their own crooked picture frame, they offer realistic insight for families who want to live, love, and lead well.