New From True Love Waits
Following in the line of True Love Waits resources, Authentic Love continues in this legacy of helping students understand issues pertaining to sex and purity through the lens of Scripture.
Every day we are invited into a world where we can create, customize, and even change our identity. We become consumers in a culture that tells us we can have whatever we want whenever we want it. Speaking directly to the hearts of guys and girls, Authentic Love: Christ, Culture, and the Pursuit of Purity exposes culture's distorted messages about purity and love and reveals how God has created us for a lifestyle of personal holiness.
Authentic Love will include two separate Bible studies written along the same general outline (with video for each):
- Guys study written by D.A. Horton that speaks specifically to young men
- Girls study written by Amy-Jo Girardier that speaks specifically to young women
Shop True Love Waits Resources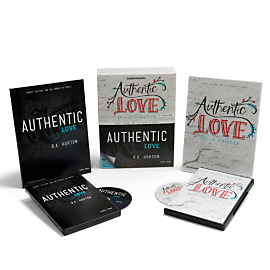 Leader Kit
Leader Kit includes two Bible study books (one for guys and one for girls) and 2 DVDs with 8 teaching sessions each.
Shop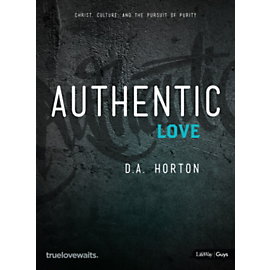 Guys Bible Study Book
Authentic Love book for guys by D.A. Horton. View Sample
Shop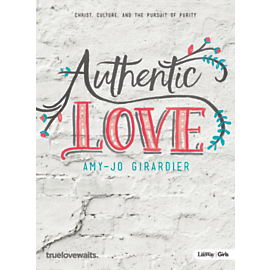 Girls Bible Study Book
Authentic Love book for girls by Amy-Jo Girardier. View Sample
Shop
Leader Kit
Essential part of the True Love Project.
8 Sessions
Leader guide
Student book
True Love Project DVD (8 teaching videos and interviews)
View Leader Kit Details
Leader Guide
Help leaders lead students through the True Love Project.
Opening activities
Discussion starters
Answers to the DVD video guide
Other great helps.
View Leader Guide Details
Student Book
Essential elements a student needs to follow along in the material.
Video guide
Interactive sections to work through
Group discussion page.
View Student Book Details
FREE SAMPLES — Leader Guide and Student Book
If you have questions about launching a True Love Project study or True Love Waits program in your church, feel free to email us at truelovewaits@lifeway.com.  For questions regarding any of the products, call 1-800-458-2772.
Reintroducing True Love Waits
Twenty years ago a small group of students in the Nashville area committed themselves to Christ in the pursuit of purity. Little did they know that shortly thereafter there were going to be thousands of additional students join them in what came to be known as the movement of True Love Waits.
Over the years True Love Waits has witnessed hundreds of thousands of young people commit their sexual purity to God, while at the same time offering the promise of hope and restoration in Christ for all who have sinned sexually. It has been a tremendous movement, orchestrated by God, to further spread the biblical message of sex and purity to a younger generation.
Testimony Videos
Listen to leaders from around the country encouraging students to live a life of purity. Select image to watch video.
True Love Waits Documentary
Examines the legacy of the controversial True Love Waits movement. Includes personal stories and expert testimony that show how the program made an impact on the culture, encountered criticism, and refined its message to reach students in the 21st century. DVD's available for church license and individual use.
**The True Love Waits Documentary is not part of the True Love Project study materials.
View Documentary Details
Watch Documentary Trailer
Avoiding the Truth - Free E-Book
5 chapter eBook designed to give those involved with students, parents, and faith-based ministries the truth about where we are, how we got here, and a map for where we would like to be. The world has changed. Schools are changing. Communication is changing. But the truth found in God's Word never changes.
Get Free E-Book Now
Narrow Results
Current Offers
Product Group
Age Group
Price Range
Product Family
Language
Publisher