Ministers Wives Luncheon
SBC Ministers Wives Luncheon
Tuesday, June 14, 2016
Marriott St. Louis Grand-Majestic Ballroom
An inspirational time for all Ministers' Wives attending the Southern Baptist Convention to meet, fellowship and worship together.
Registration - $15 Online ($20 at the door)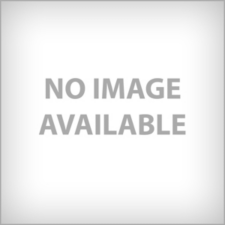 Featured Guest - Anita Renfroe
Comedian and author Anita Renfroe became an overnight Internet sensation when her YouTube video of her singing everything a mother says to her children in a single day to the tune of "The William Tell Overture" in just two minutes and fifty-five seconds was viewed by millions. Renfroe was featured on morning and late night entertainment and news programs and resulted in her becoming a comedy contributor for Good Morning America.
Anita is author of Hyperion release DON'T SAY I DIDN'T WARN YOU: Kids, Carbs, and the Coming Hormonal Apocalypse. Anita has been featured in The New York Times, Readers Digest, Women's Day and The Washington Post. Anita Renfroe is wife to her hunka burnin' love, John, and mother to three adult children. When they are not standing at the luggage carousel in various airports looking for their bags so she can put on clean clothes and get to the next comedy concert, they reside in suburban Atlanta, where sweet tea is always on the menu.
Want To Host A Table?
If you would like to host a table, email Donna Qualls at kennyqualls@sbcglobal.net with the following info:
Name
Address
Phone Number
Church Name & Address
Want To Reserve A Table?
$150 for a table of 10
Offered through March 15 or until sold out (limited space)
Does not guarantee priority seating
Person reserving table will serve as hostess and be responsible for notifying guests and distributing tickets
Willie Turner Dawson Award Nominations
Since 1958 a minister's wife has been chosen to receive The Willie Turner Dawson Award at the Ministers' Wives Luncheon. Nominations for this award are submitted to the Willie Turner Dawson Award committee throughout the year from ministers' wives around the convention. To receive this award, the recipient is to serve as the wife of a minister and have made a distinct denominational contribution beyond her service in the local church.
To nominate someone, download the nomination form and submit it one of three ways.
Email to Vickie Munton at dougmunton@gmail.com
Mail to SBC Minsters Wives, c/o FBC O'Fallon, 1111 East Hwy. 50, O'Fallon IL 62269
Fax to 618-632-8029
Products
Event
Price
Purchase

June 14, 2016

An inspirational time for all Ministers' Wives attending the Southern Baptist Convention to meet, fellowship and worship together.

Starting at:

$15.00