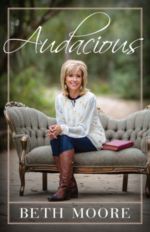 New from Beth Moore — Audacious
Audacious is a deep dive into the message that has compelled Beth Moore to serve women around the globe. Journey with Beth as she digs through Scripture, unearths life experiences, and spotlights a turning point with the capacity to infuse any life with holy passion and purpose.
View Ordering Info & Price
Bible Studies by Beth Moore
Meet Beth Moore
Beth Moore is an author and Bible teacher of best­selling Bible studies and books for women. She is the founder of Living Proof Ministries and speaker at Living Proof Live women's events across the US. Beth's mission is to guide women everywhere into a richer, more fulfilling relationship with the Father.
Need help picking your next Beth Moore Bible study?
Download this helpful chart to quickly see the number of sessions, topic or character, and available resources for each Bible study!
Download Now
Narrow Results
Current Offers
Product Group
Age Group
Price Range
Language
Publisher