Narrow Results
Current Offers
Type
Age Group
Price Range
Product Family
Subject
Setting
Gender
Medium Format
Quarter
Frequency
Language
Publisher
Bible Studies for Sunday School Classes & Groups of All Ages
What You Can Expect

Choose type of study you want: Book-by-book, Real-life issues, or Christ-centered narrative.
Take home resources help parents continue discipleship at home.
Available in HCSB, NIV, KJV, ESV, or translation neutral.
Custom studies available to be tailored around your weekly sermon.
Choosing the right Bible study can sometimes be overwhelming as different groups have different approaches to studying Scripture. That's why we offer three distinct Bible study approaches to get groups started.
Recommended Bible Studies for Your Sunday School Groups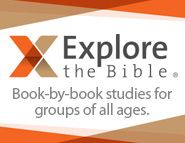 Explore the Bible
Book-by-book Bible study that takes participants deep into the context of God's Word and challenges them to live it out in their own context.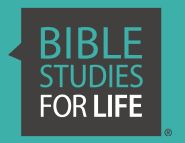 Bible Studies for Life
Perfect for groups and classes that want to begin their Bible study tackling real life issues with the timeless truth of God's Word.
---
Customize Your Studies
How It Works
Pick your topic or text. Search 1,200+ studies on 400 topics.
Customize the studies to fit your group.
Share with your group leaders via email, download or print.
Learn More
Other Sunday School Options
MasterWork
YOU
FLYTE
Worship KidsStyle