What Are You Afraid Of?
Understanding your fears helps you learn more about who you really are.
If you think that's a simple question, think again. Our fears are intricately connected with our deeper selves — our values, desires, and dreams. So evaluating what we're afraid of is a great way to learn more about who we really are.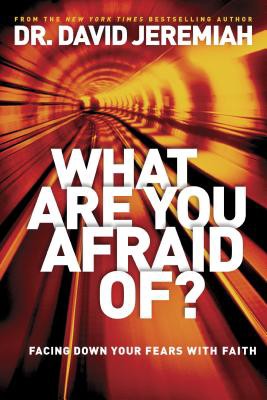 Although some people actually like to feel afraid in controlled settings, such as a movie theater or a theme park, the vast majority of our experiences with fear are negative. Fear holds us back. It can defeat us before we even get started. It prevents us from achieving our goals and moving forward in both the short term and the long term.
So when I ask, "What are you afraid of?" I'm essentially asking, "What immobilizes you? What keeps you from experiencing a greater degree of success in life? What steals your joy and destroys your hope? What robs you of sleep night after night?"
On a spiritual level I'm asking, "What prevents you from entrusting your life wholly to a loving God who wants nothing but the best for you?"
I think I have a good idea of how you'd answer those questions — at least in part. That's because I've lived shoulder to shoulder with mature Christian people my entire life. I've also been a pastor for nearly five decades, and in that time I've discovered that everyone, myself included, is hindered by fear to one degree or another.
The good news is that we don't have to settle for paralysis. We can move beyond the fears that so often anchor us to mediocrity and stagnation in our Christian lives.
The Bible has a lot to say about the subject of fear. At first glance, what the Bible says about fear can seem a little confusing-or at least a little contradictory.
On the one hand, the Scriptures command us more than three hundred times not to fear as we live our everyday lives. The phrase "fear not" is repeated throughout God's Word, including here: "Fear not, for I am with you; Be not dismayed, for I am your God. I will strengthen you,
Yes, I will help you, I will uphold you with My righteous right hand" (Isaiah 41:10).
On the other hand, the Scriptures are filled with men and women described as being afraid. And these weren't just the bad guys. Even biblical heroes like Moses, David, and Paul were afraid and were hindered by their fears. For example, look at what happened when Peter accepted an invitation to walk on water with Jesus:
When Peter had come down out of the boat, he walked on the water to go to Jesus. But when he saw that the wind was boisterous, he was afraid; and beginning to sink he cried out, saying, "Lord, save me!" (Matthew 14:29-30).
There's an easy way to resolve this apparent contradiction. The heroes of the Bible were ordinary human beings who had to learn the same things you and I have to learn about fear. Specifically, they learned to shift their focus away from their present fear and toward the eternal God; and to trust God through faith instead of worrying about the future.
These are the practices to focus on as you confront fears that threaten to paralyze you as a follower of Christ.
Scripture quotations are taken from the New King James Version. Copyright © 1979, 1980, 1982, Thomas Nelson Inc., Publishers.
This is an excerpt from the Bible study What Are You Afraid Of? by David Jeremiah.
FREE Sample: Read the first session of What Are You Afraid Of?