Why Jesus?
Rediscovering His Truth in an Age of Mass Marketed Spirituality
Zacharias, Ravi (Author)
Description
In Why Jesus? author Ravi Zacharias believes in that the past 40 years a "perfect storm" of New Age spirituality and societal obsession with human potential has arisen to redefine the person, work, and teachings of Jesus. In Why Jesus?, he examines the impact of this storm and examines components like the Age of Aquarias; books like The Celestine Prophecy, The Secret, The Da Vinci Code, and more; and the influence of Oprah Winfrey's media platform. Zacharias examines ideas like the belief that we are all gods, Jesus was just a good teacher, and more.
Available Formats
$14.99

Hardcover, Non-Fiction

$22.00
Bulk Pricing
Buy 10–49 for $19.80 each
Buy 50–99 for $18.70 each
Buy 100–up for $17.60 each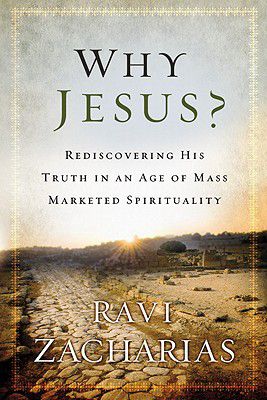 Why Jesus?
Specifications
Binding

Hardcover

Height

1.30

Length

9.00

Width

6.10

File Size

0

Language

English

Medium Format

Hardcover

Pages

304

Product Group

Books

Type

Non-Fiction

Publication Date

2012-01-01

Publisher

Faithwords

Item Number

005464695

ISBN10

0892963190

ISBN13

9780892963195

UPC

9780892963195

Contributors

Zacharias, Ravi (Author)