Why Elders?
A Biblical and Practical Guide for Church Members
Merkle, Benjamin (Author) , Merkle, Benjamin L. (Author)
Description
Benjamin L. Merkle grounds Why Elders? in the Word of God as he clearly and succinctly informs laypeople of the scriptural qualifications and responsibilities of elders and deacons. Then he implores lay men and women to vote wisely concerning church leadership.
Available Formats
Paperback, Non-Fiction

$12.99
Bulk Pricing
Buy 10–49 for $11.69 each
Buy 50–99 for $11.04 each
Buy 100–up for $10.39 each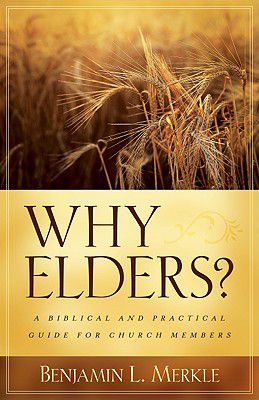 Why Elders?
Specifications
Height

0.40

Length

8.40

Width

5.40

File Size

0

Language

English

Medium Format

Paperback

Pages

112

Product Group

Books

Type

Non-Fiction

Publication Date

2009-11-01

Publisher

Kregel Academic & Professional

Item Number

005276334

ISBN10

0825433517

ISBN13

9780825433511

UPC

9780825433511

Contributors

Merkle, Benjamin (Author) , Merkle, Benjamin L. (Author)