Who Moved the Stone?
Morison, Frank (Author) , Strobel, Lee (Foreword by)
Description
Who Moved the Stone? is considered by many to be a classic apologetic on the subject of the Resurrection. Morison includes a vivid and poignant account of Christ's betrayal, trial, and death as a backdrop to his retelling of the climactic Resurrection itself.
Available Formats
Paperback, Non-Fiction

$10.99
Bulk Pricing
Buy 10–49 for $9.89 each
Buy 50–99 for $9.34 each
Buy 100–up for $8.79 each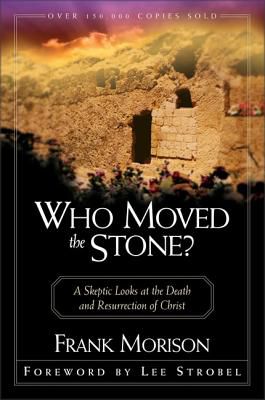 Who Moved the Stone?
Specifications
Height

0.49

Length

8.03

Width

5.34

File Size

0

Language

English

Medium Format

Paperback

Pages

193

Product Group

Books

Type

Non-Fiction

Publication Date

1987-08-01

Publisher

Zondervan

Item Number

001120510

ISBN10

0310295610

ISBN13

9780310295617

UPC

25986295615

Contributors

Morison, Frank (Author) , Strobel, Lee (Foreword by)