Who is Jesus?
Bostrom, Kathleen (Author) , Bostrom, Kathleen Long (Author) , Kucharik, Elena (Illustrator)
Description
The Little Blessings characters by illustrator Elena Kucharik return for the second book in the Questions from Little Hearts series, Who Is Jesus? This book of full-color contemporary illustrations for three- to six-year-olds contains questions that kids might ask about Jesus. Each answer is worded as if Jesus himself were speaking and is based on what Scripture teaches us about God's Son.
Available Formats
Hardcover, Picture Book

$9.99
Bulk Pricing
Buy 10–49 for $8.99 each
Buy 50–99 for $8.49 each
Buy 100–up for $7.99 each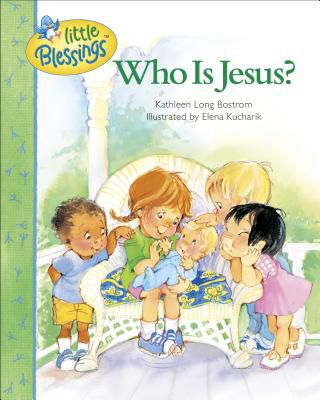 Who is Jesus?
Specifications
Age Max

6

Age Min

3

Height

0.00

Length

7.00

Width

6.00

File Size

0

Language

English

Medium Format

Hardcover

Pages

75

Product Group

Books

Type

Picture Book

Publication Date

1999-04-01

Publisher

Tyndale House Publishers

Item Number

001055219

ISBN10

0842351442

ISBN13

9780842351447

Contributors

Bostrom, Kathleen (Author) , Bostrom, Kathleen Long (Author) , Kucharik, Elena (Illustrator)