When Love Ends and the Ice Cream Carton Is Empty
What You Need to Know about Your New Beginning
Johnson, Jackie (Author) , Johnson, Jackie M. (Author)
Description
Losing a hope-filled dating relationship is a stressful and painful event. And when it seems to occur again, again, and again, is Ben & Jerry the only refuge for a Christian single?

As one who has walked this road before, author Jackie Johnson says an emphatic "no!"

While most books for singles tell readers how to get the next guy, When Love Ends and the Ice Cream Carton is Empty encourages a healthy healing process. Practical and biblically based, each chapter guides the reader through a metaphorical day of restoration. Twilight recognizes and deals with endings, night validates and grieves the loss, dawn awakens hope, and day is the new beginning based on the solid assurance of Christ.

Chapters conclude with discussions questions for individual or group study, helpful Bible verses, and a prayer.
Available Formats
$10.99

Paperback, Non-Fiction

$13.99
Bulk Pricing
Buy 10–49 for $12.59 each
Buy 50–99 for $11.89 each
Buy 100–up for $11.19 each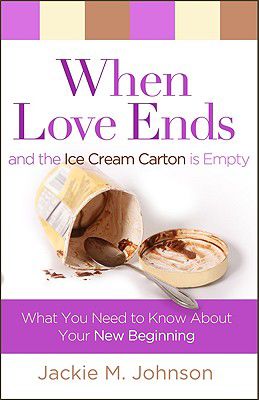 When Love Ends and the Ice Cream Carton Is Empty
Specifications
Height

0.53

Length

8.46

Width

6.60

File Size

0

Language

English

Medium Format

Paperback

Pages

226

Product Group

Books

Type

Non-Fiction

Publication Date

2010-05-01

Publisher

Moody Publishers

Item Number

005286845

ISBN10

0802483526

ISBN13

9780802483522

Contributors

Johnson, Jackie (Author) , Johnson, Jackie M. (Author)