Waterfall
Bergren, Lisa (Author) , Bergren, Lisa T. (Author)
Description
American teenager Gabi Betarrini accidentally finds herself in 16th-century Italy--and in the middle of a fierce battle between knights bent on killing one another.
Available Formats
Paperback, Fiction

$9.99

$9.99
Bulk Pricing
Buy 10–49 for $8.99 each
Buy 50–99 for $8.49 each
Buy 100–up for $7.99 each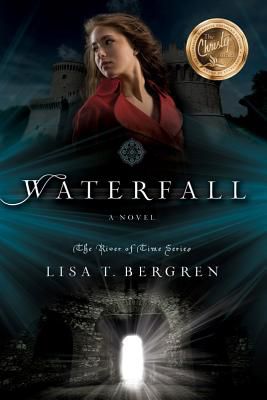 Waterfall
Free Downloads
Right-click on the link. Select the "Save Target As", "Save Link As", or "Download Linked File As" option on the popup menu. Choose a location to save the file, then click the Save button.
Product Sample (0.119 MB PDF)
Specifications
Age Max

17

Age Min

13

Height

0.99

Length

8.22

Width

5.55

File Size

0

Language

English

Medium Format

Paperback

Pages

369

Product Group

Books

Type

Fiction

Publication Date

2011-02-01

Publisher

David C Cook

Item Number

005310408

ISBN10

1434764338

ISBN13

9781434764331

UPC

9781434764331

Contributors

Bergren, Lisa (Author) , Bergren, Lisa T. (Author)