Treasures of the Transformed Life Leader's Guide: Satisfying Your Soul's Thirst for More
Abingdon Press (Manufactured by)
Description
Your leaders will enjoy having John Ed Mathison as their co-leader during the 40 days of transformation that is Transformed Giving: Realizing Your Church s Full Stewardship Potential.

The Leader s Guide provides discussion questions and tips for leading the small group/Sunday School class. It will also give leaders room to journal about how the daily readings are helping them discover about God s plan for them and the church. The addition of the DVD with six-class room presentations, allows John Ed to speak directly to the group and share more about that particular weeks theme.

Each leader will need a copy of this guide along with a copy of Treasures of the Transformed Life.

To learn more about Transformed Giving, please click here.

"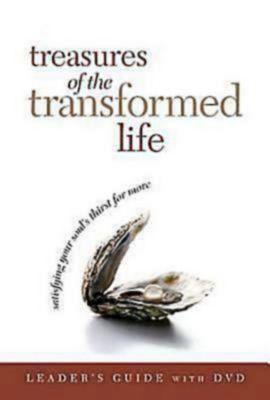 Treasures of the Transformed Life Leader's Guide: Satisfying Your Soul's Thirst for More
Specifications
Age Max

0

Age Min

0

Binding

Paperback

Height

0.24

Length

9.02

Width

6.02

File Size

0

Language

English

Medium Format

Paperback

Pages

56

Product Group

Books

Type

Non-Fiction

Publication Date

2006-08-01

Publisher

Abingdon Press

Item Number

005011355

ISBN10

0687334659

ISBN13

9780687334650

Contributors

Abingdon Press (Manufactured by)