The Resurrection and The Life CD Preview Pack
Craig-Claar (Composer)
Description
The CD preview pack for The Resurrection and The Life. Designed specifically for churches that create their own Easter pageants, this rich collection covers a dozen of the most significant events from the life, death, and resurrection of Jesus. Each powerful scene can be combined with your own creative ideas to fashion a vivid portrait of our Savior. SATB. Moderate.
Bulk Pricing
Buy 10–49 for $7.20 each
Buy 50–99 for $6.75 each
Buy 100–up for $6.30 each
Please call 1-800-368-7421 to order.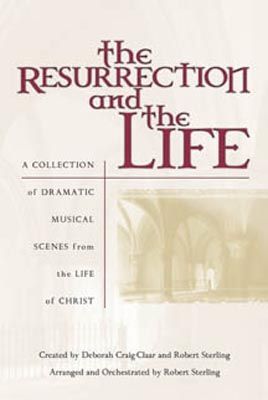 The Resurrection and The Life CD Preview Pack
Specifications
Height

0.50

Length

12.00

Width

8.00

Language

English

Product Group

Music for Worship

Type

Promo Pack

Publication Date

2003-10-22

Publisher

WORD Entertainment

Item Number

001235351

ISBN10

1415881049

ISBN13

9781415881040

UPC

080689417368

Contributors

Craig-Claar (Composer)