The Love Of God At Christmas Bulletins (pkg./100)
Smith (Composer)
Description
Neither the greatest theologian nor the newest believer can adequately describe the beauty and wonder of what it means to be loved completely by the Creator of the universe. But this season you can rejoice in that wondrous love of God with this powerful musical from the Ready to Sing series. Here is a celebration of Jesus' birth—our Savior who comes to us, not to conquer, not to enslave, not to dominate, but to love. 40 minutes. Easy. SATB.
Bulk Pricing
Buy 10–49 for $14.00 each
Buy 50–99 for $13.13 each
Buy 100–up for $12.25 each
Please call 1-800-368-7421 to order.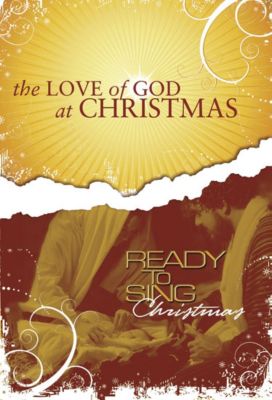 The Love Of God At Christmas Bulletins (pkg./100)
Specifications
Product Group

Church Supplies

Type

Bulletin

Publisher

Brentwood Music

Item Number

005104180

UPC

645757140281

Contributors

Smith (Composer)